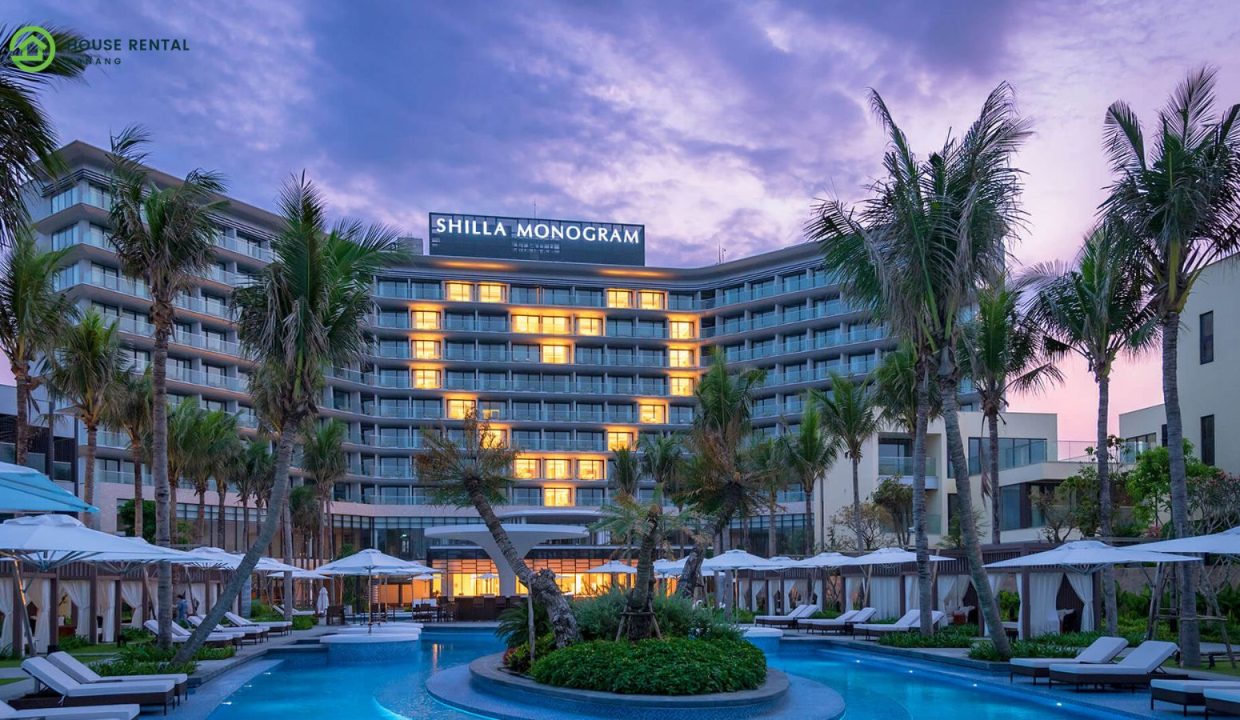 Shilla Monogram Quangnam Danang 2023: Updated Prices in Da Nang and Dien Ban with Hoi An Excursions
Located between the bustling city of Danang and the charming UNESCO World Heritage town of Hoi An, Shilla Monogram Quangnam Danang is a hidden gem that offers a luxurious and tranquil retreat for travelers seeking a memorable vacation experience. This modern and stylish resort combines the timeless elegance of the renowned Shilla brand with the local charm and beauty of Danang, resulting in a unique and immersive stay for guests. In this blog post, we will delve into the exquisite features and amenities of Shilla Monogram Quangnam Danang, exploring its stunning architecture, top-notch facilities, delectable dining options, and exceptional service. Join us as we unveil the wonders of this hidden oasis in Vietnam.
Hotel Overview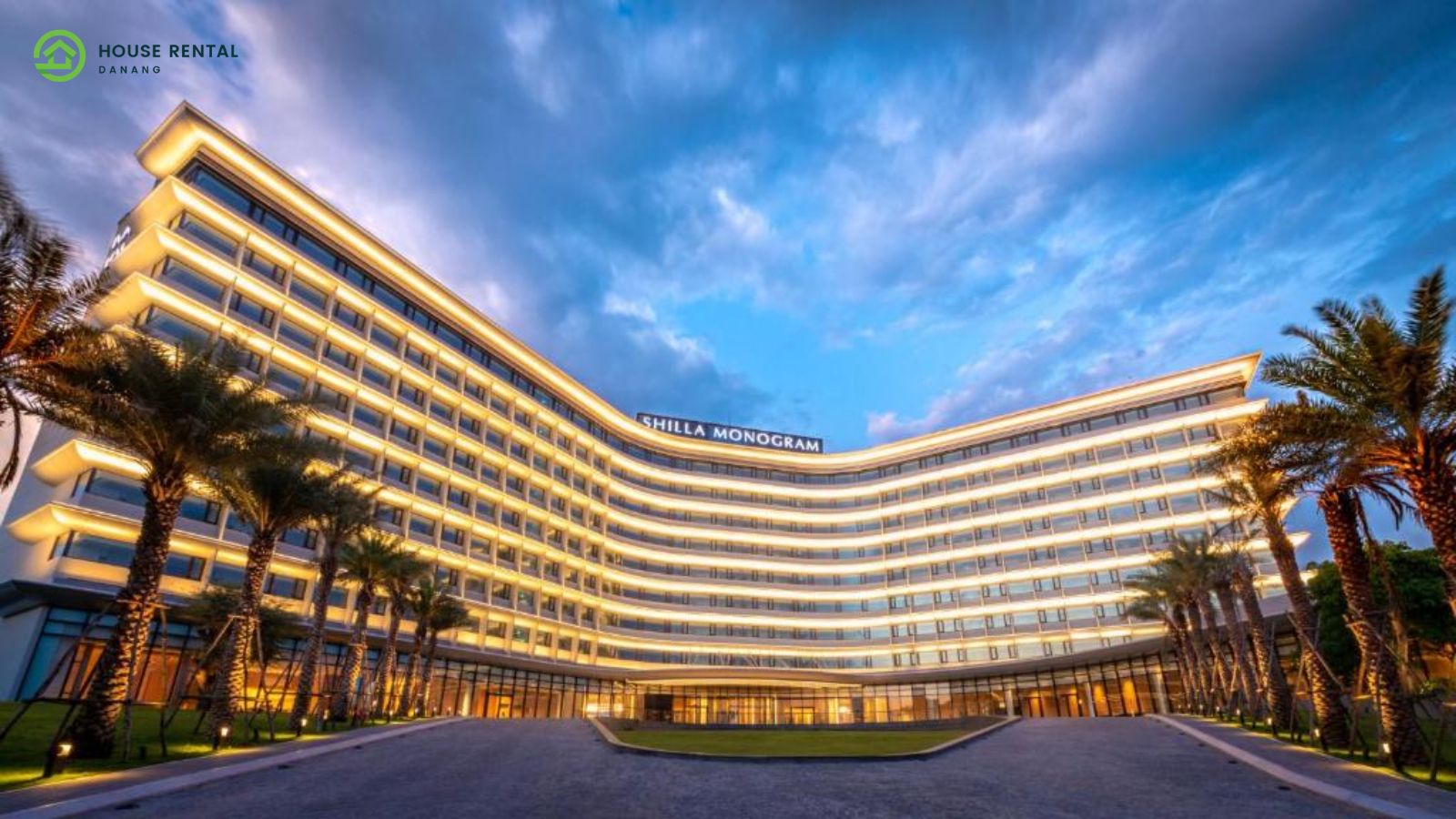 Shilla Monogram Quangnam Danang is a newly opened resort that has quickly gained a reputation for its exceptional quality and service. With its prime location on Lac Long Quan Street, the resort offers breathtaking views of the azure waters of the East Sea. The architecture of the resort is a seamless blend of modern design and local influences, creating a harmonious and visually appealing ambiance. The resort boasts 300 guest rooms, 8 Residences, and 1 Monogram villa, each exquisitely designed to provide a comfortable and luxurious stay for guests.
Impeccable Service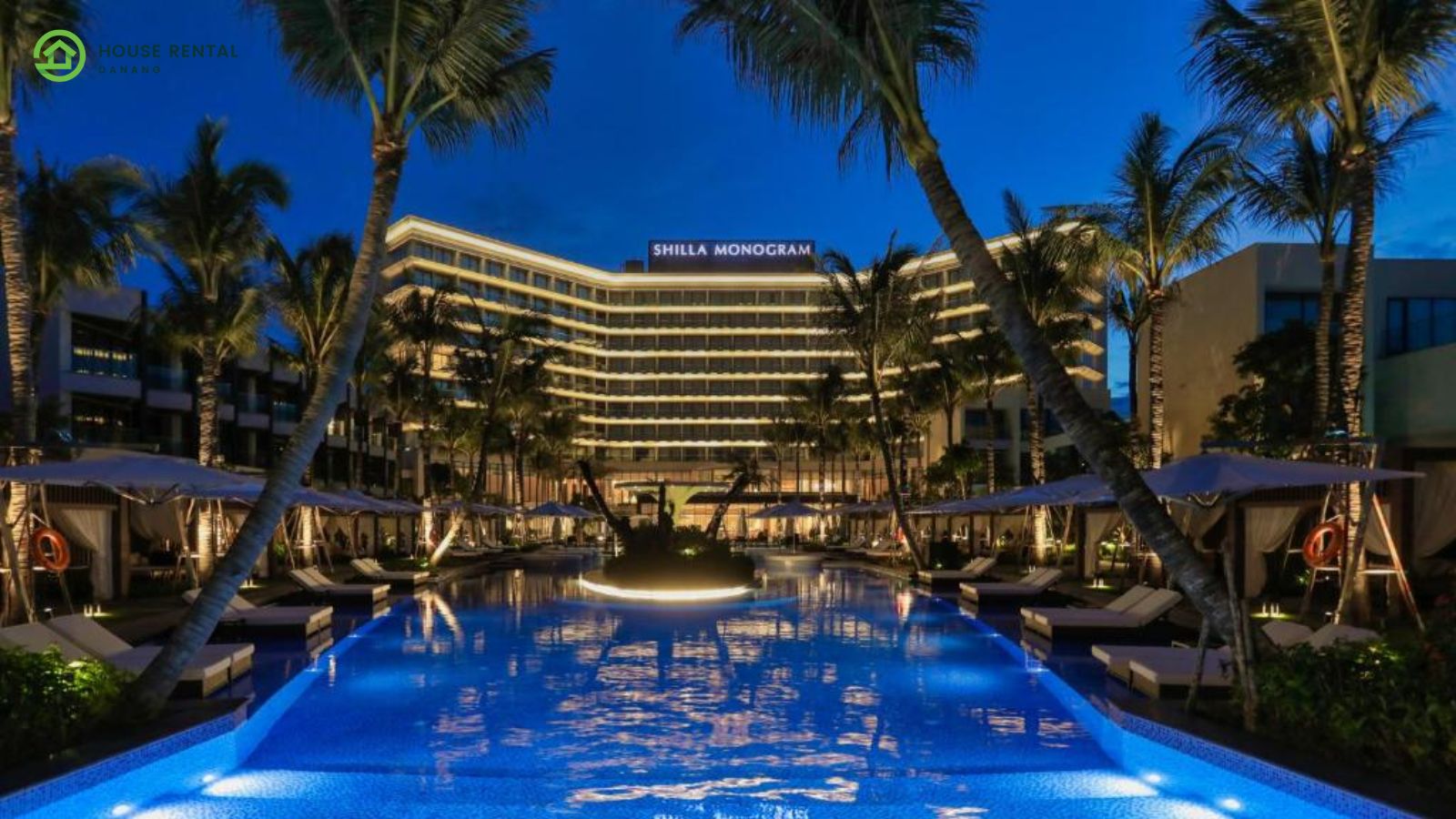 One of the standout features of Shilla Monogram Quangnam Danang is its impeccable service. From the moment you step foot into the resort, you will be greeted by warm and attentive staff who are dedicated to ensuring your every need is met. The concierge service is particularly noteworthy, as they go above and beyond to assist guests with arranging tours, activities, and transportation. Whether you need recommendations for local attractions or assistance with planning your itinerary, the knowledgeable staff at Shilla Monogram Quangnam Danang are always ready to help.
Luxurious Accommodations
The guest rooms at Shilla Monogram Quangnam Danang are designed with both comfort and style in mind. The neutral and warm tones create a calming and inviting atmosphere, while the elegant furnishings provide a touch of sophistication. Each room is equipped with modern amenities such as a private balcony, flat-screen TV, minibar, and complimentary Wi-Fi. The spacious bathrooms feature luxurious amenities and a walk-in shower or whirlpool bathtub for ultimate relaxation. Whether you choose an ocean view, city view, or pool view room, you can expect a comfortable and indulgent stay.
Option 1: Superior Room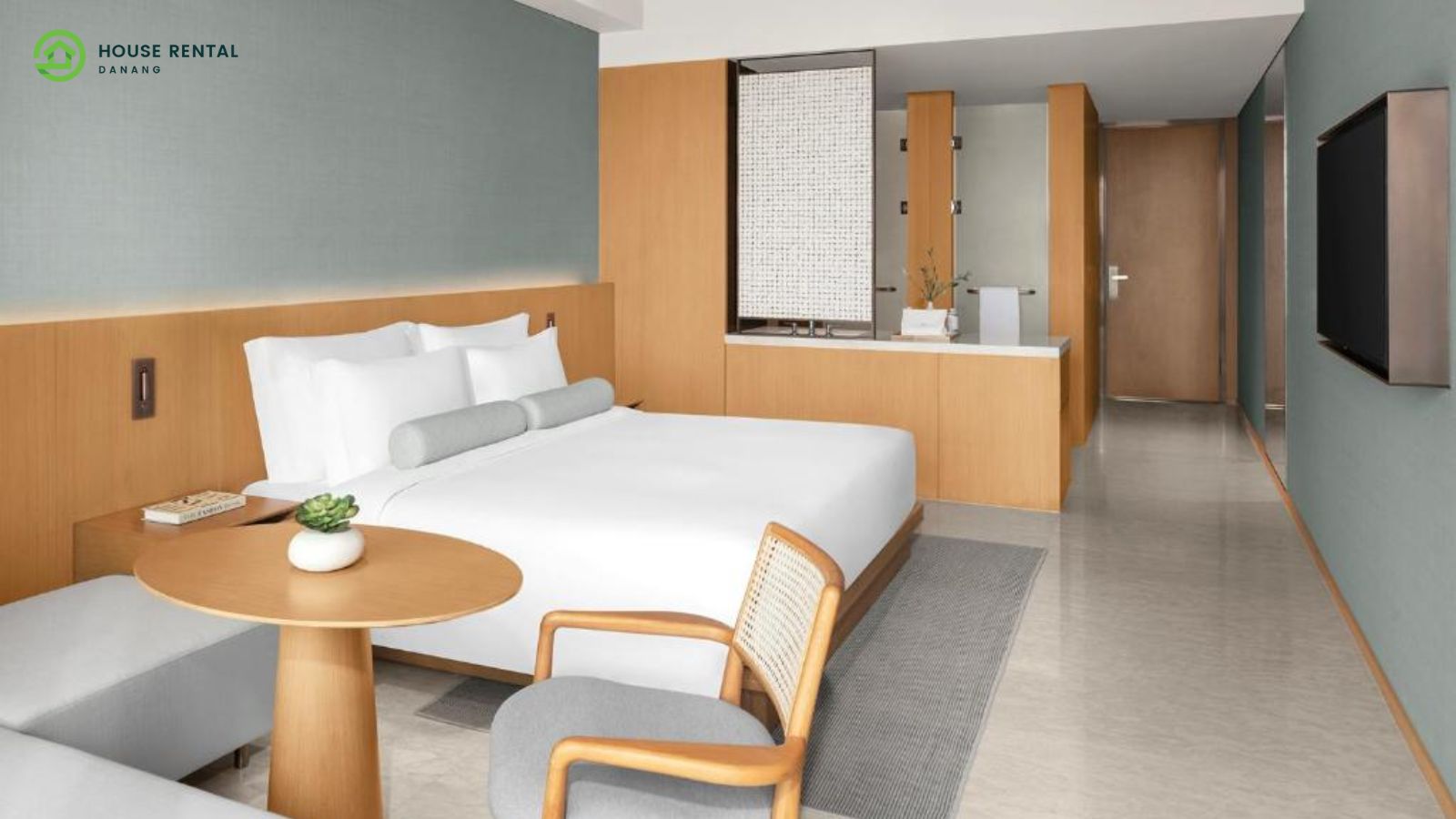 Option 2: Deluxe Room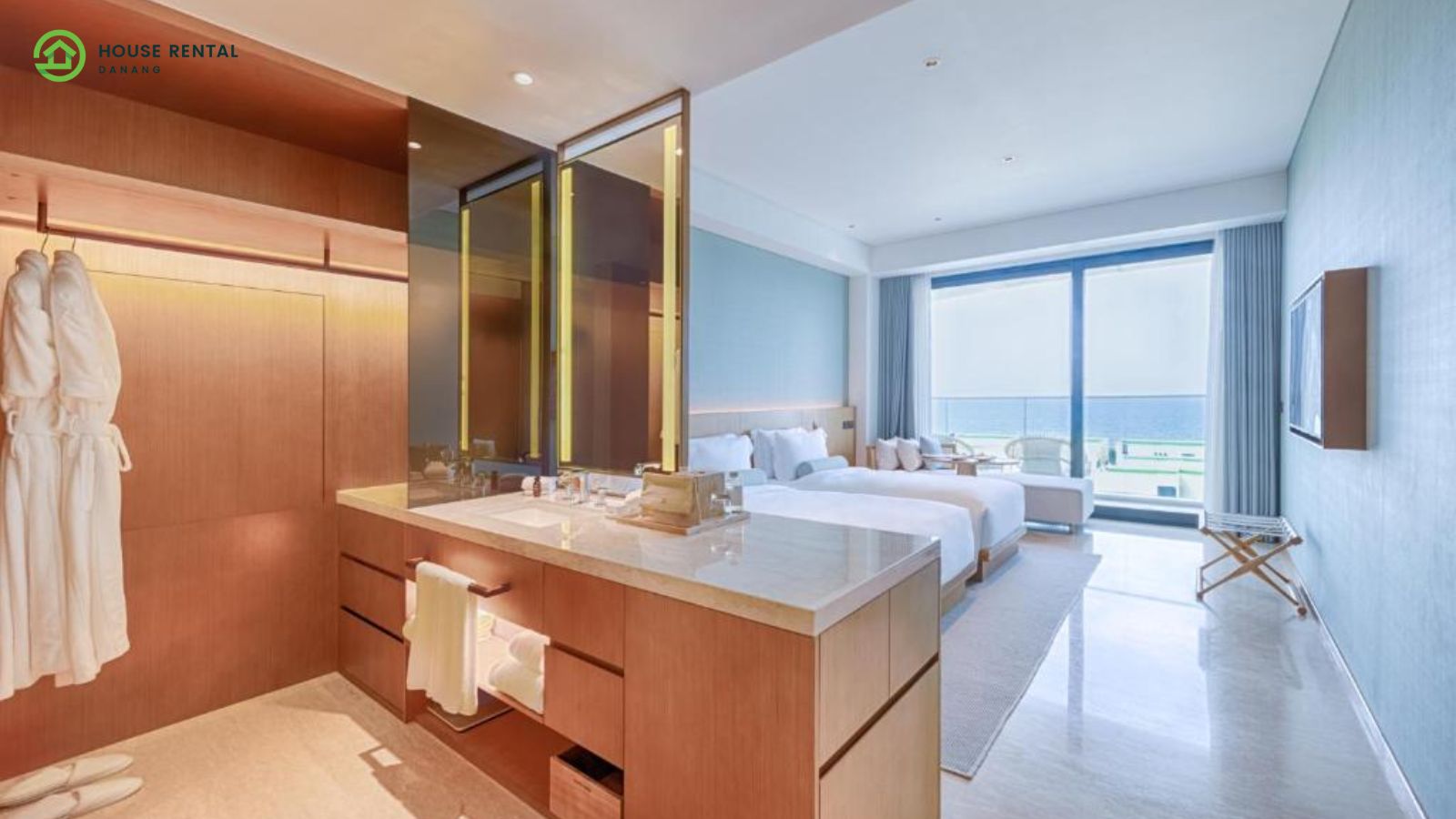 Option 3: Premier Deluxe Room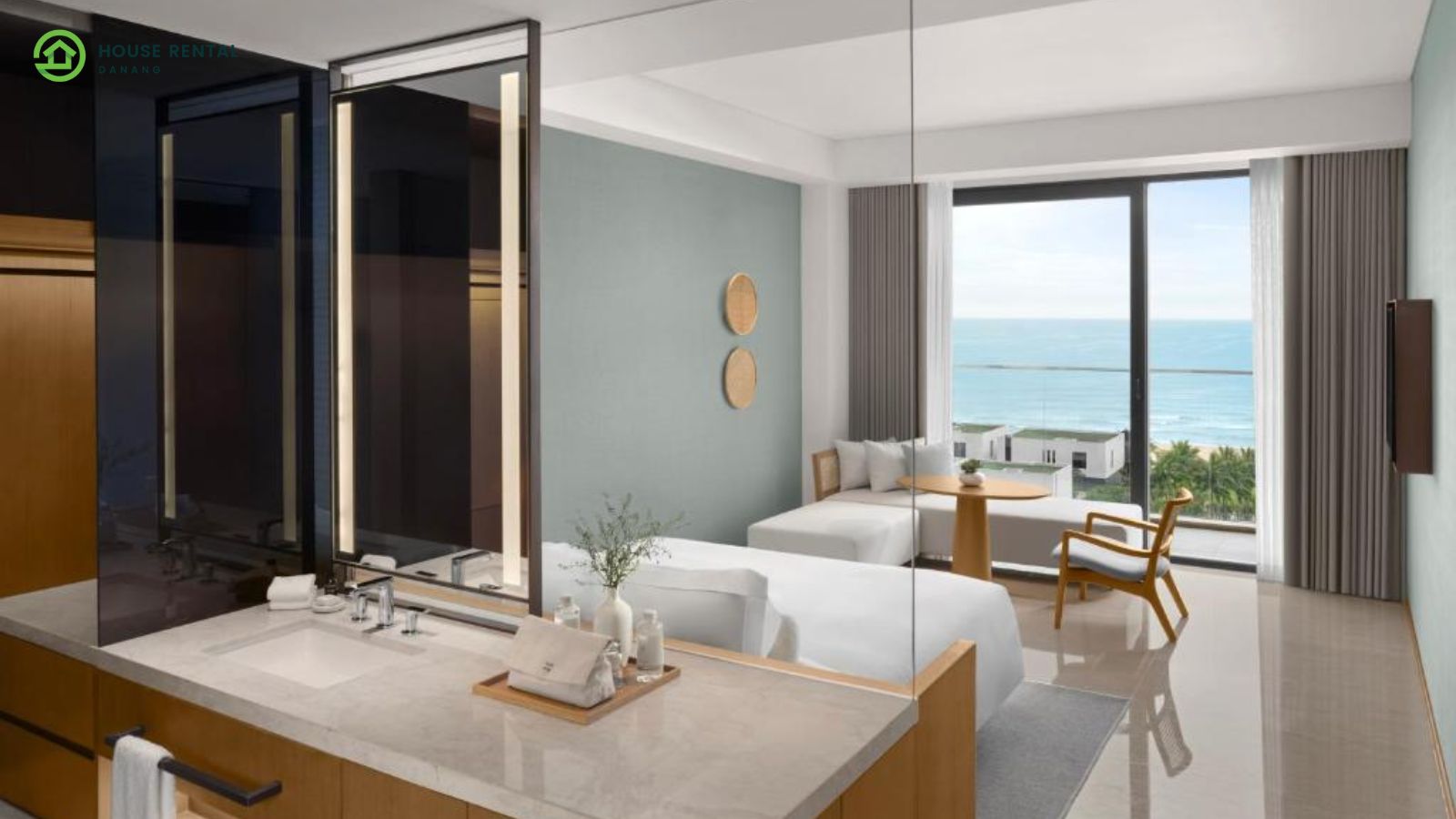 Option 4: Suite Monogram Room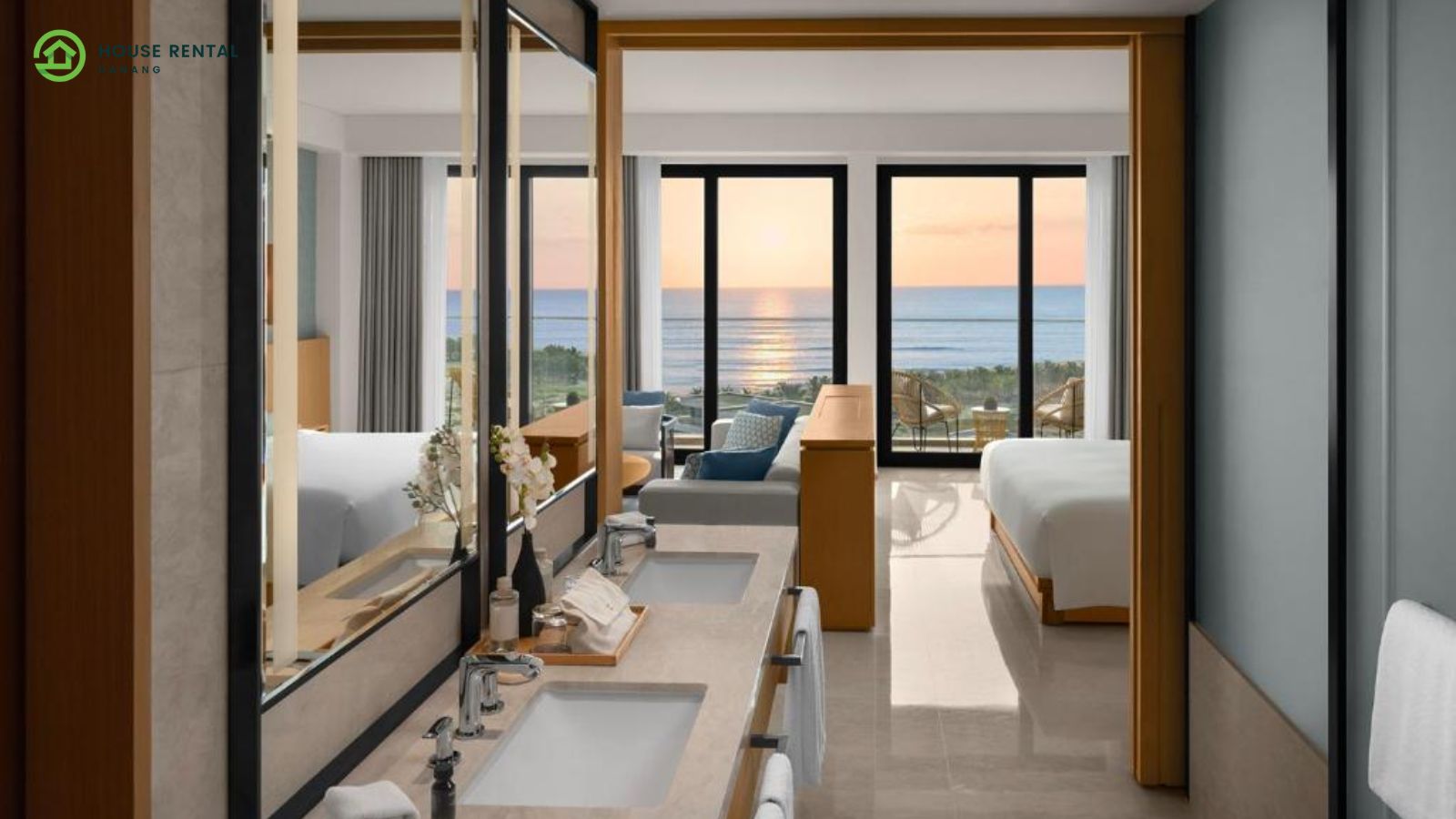 Option 5: Monogram Villa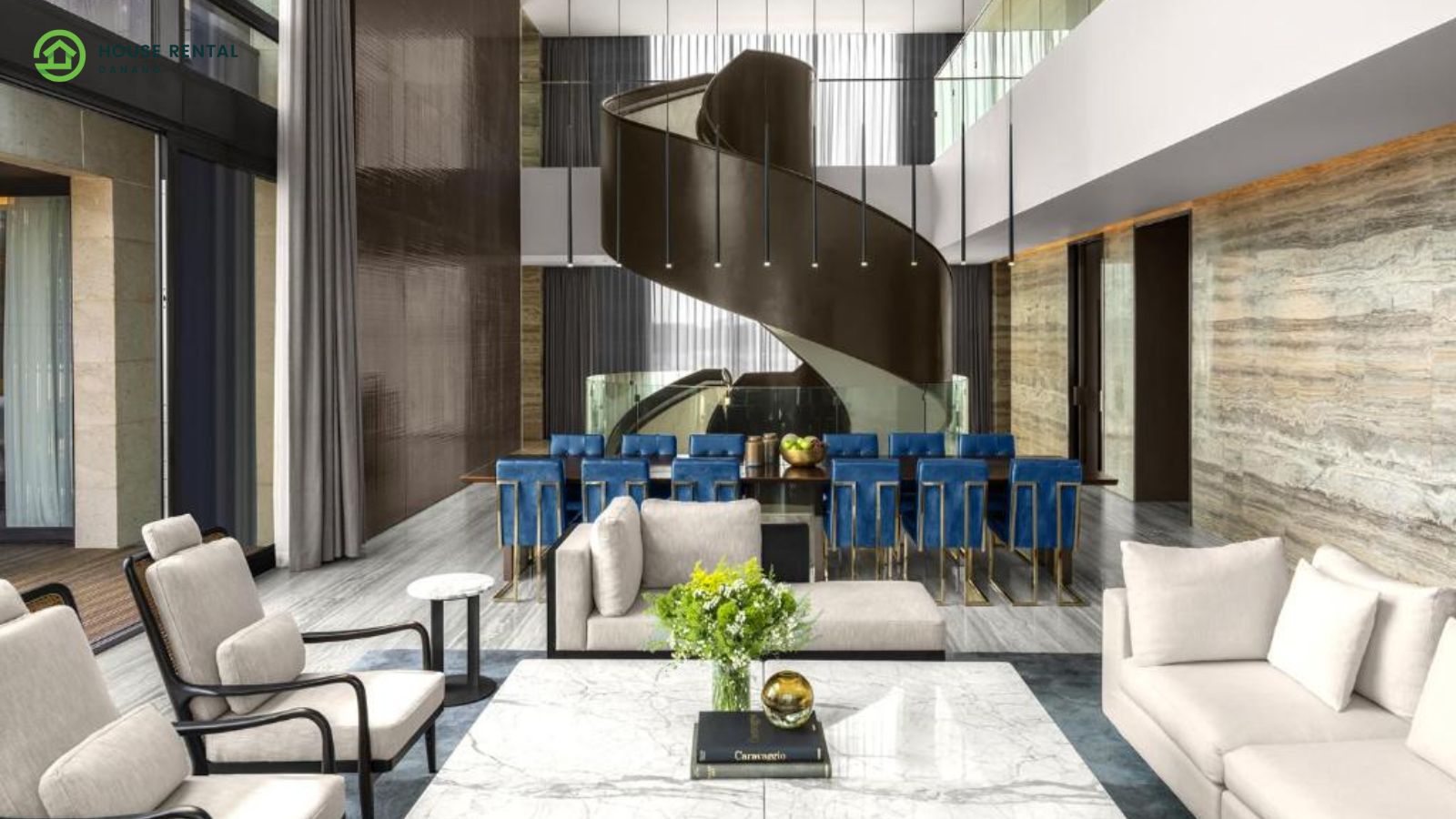 Exquisite Dining Options
Shilla Monogram Quangnam Danang offers a range of dining options that cater to every palate. Dining M Restaurant is the main dining venue where guests can enjoy a diverse selection of international dishes prepared by skilled chefs. From hearty breakfast buffets to exquisite à la carte dinners, Dining M Restaurant promises a culinary journey that delights the senses. For a more relaxed dining experience by the sea, Bistro M is the perfect choice. With its breezy atmosphere and stunning views of the beach, this beachfront restaurant offers a menu filled with fresh seafood, grilled meats, and refreshing cocktails.
World-Class Facilities
Shilla Monogram Quangnam Danang sets itself apart with its world-class facilities that cater to guests of all ages. The resort features four outdoor swimming pools of various sizes, including pools suitable for kids and families. These pools are heated during winter, ensuring year-round enjoyment for guests. The resort also boasts a therapy garden, sauna, gymnasium, and activity studio where guests can engage in various fitness activities. Little Monogram, the kids' club at the resort, offers a range of fun-filled activities for children, keeping them entertained throughout their stay.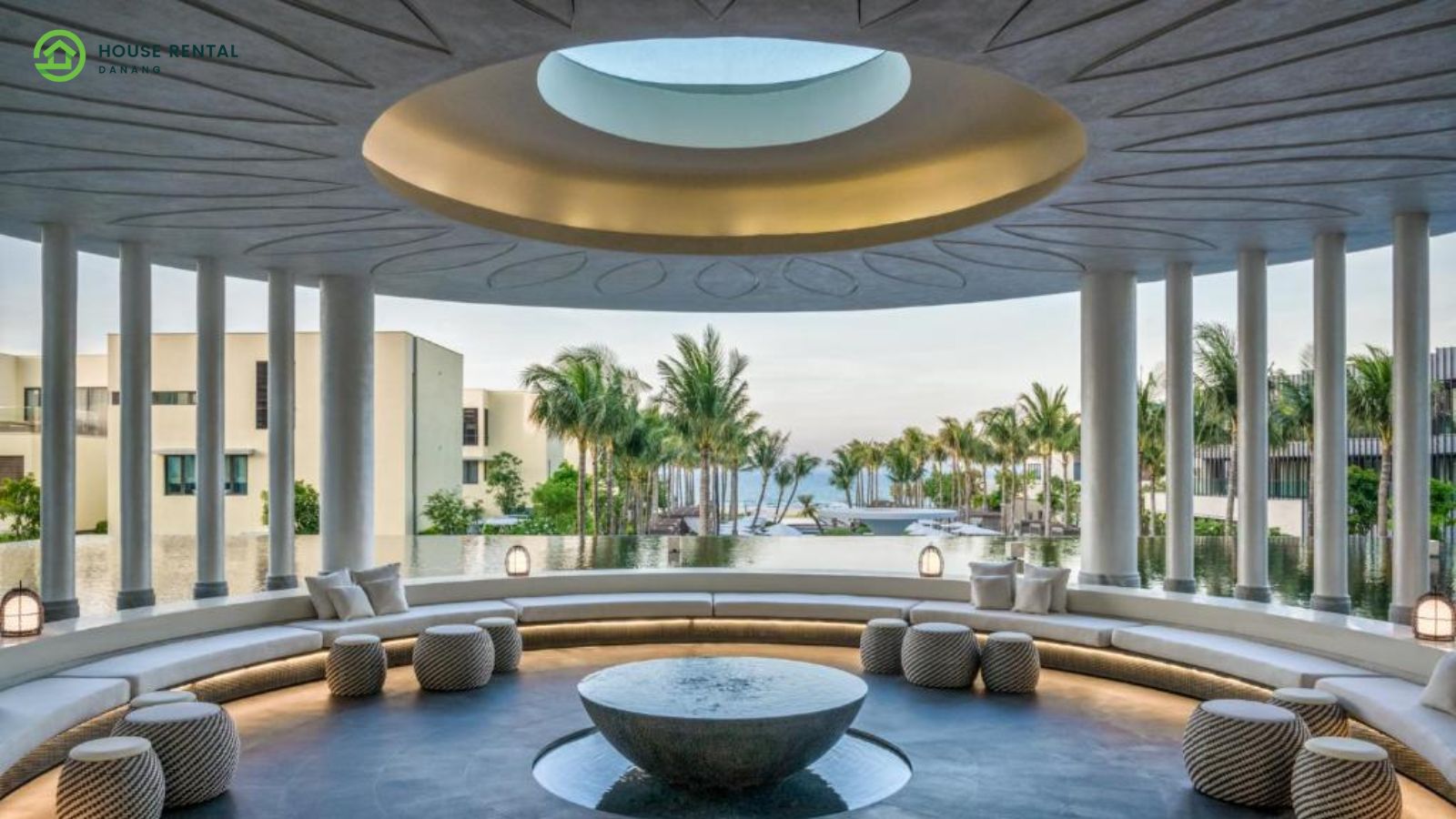 Beachfront Bliss
One of the highlights of Shilla Monogram Quangnam Danang is its pristine beachfront location. Guests can unwind on the sandy shores and soak up the sun while enjoying the stunning views of the East Sea. The resort provides comfortable sun loungers, umbrellas, and beach towels for guests to relax in style. For those seeking more adventurous water activities, the resort offers water sport equipment rentals such as windsurfing and canoeing. Whether you prefer to bask in the sun or engage in thrilling water sports, the beachfront at Shilla Monogram Quangnam Danang provides an idyllic setting for a memorable vacation.
Indulge in Wellness
Shilla Monogram Quangnam Danang offers an array of wellness facilities that allow guests to indulge in relaxation and rejuvenation. The Cabana is a perfect spot to unwind and enjoy a soothing massage or spa treatment while being surrounded by lush greenery and tranquil ambiance. The sauna provides a traditional Korean spa experience where guests can detoxify their bodies and relax their minds. Additionally, yoga classes are offered for those seeking inner peace and physical well-being. With these wellness facilities at your disposal, you can leave all your stress behind and embrace true tranquility.
Exploring the Surroundings
While Shilla Monogram Quangnam Danang offers a serene and luxurious retreat within its premises, it also provides easy access to some of Vietnam's most iconic attractions. The resort's location between Danang and Hoi An allows guests to explore these vibrant cities with ease. From exploring the charming ancient town of Hoi An with its colorful lanterns and historic architecture to visiting the famous Marble Mountains in Danang, there is no shortage of cultural and natural wonders to discover. The resort's concierge service can assist in organizing tours and providing recommendations to ensure you make the most of your stay in Vietnam.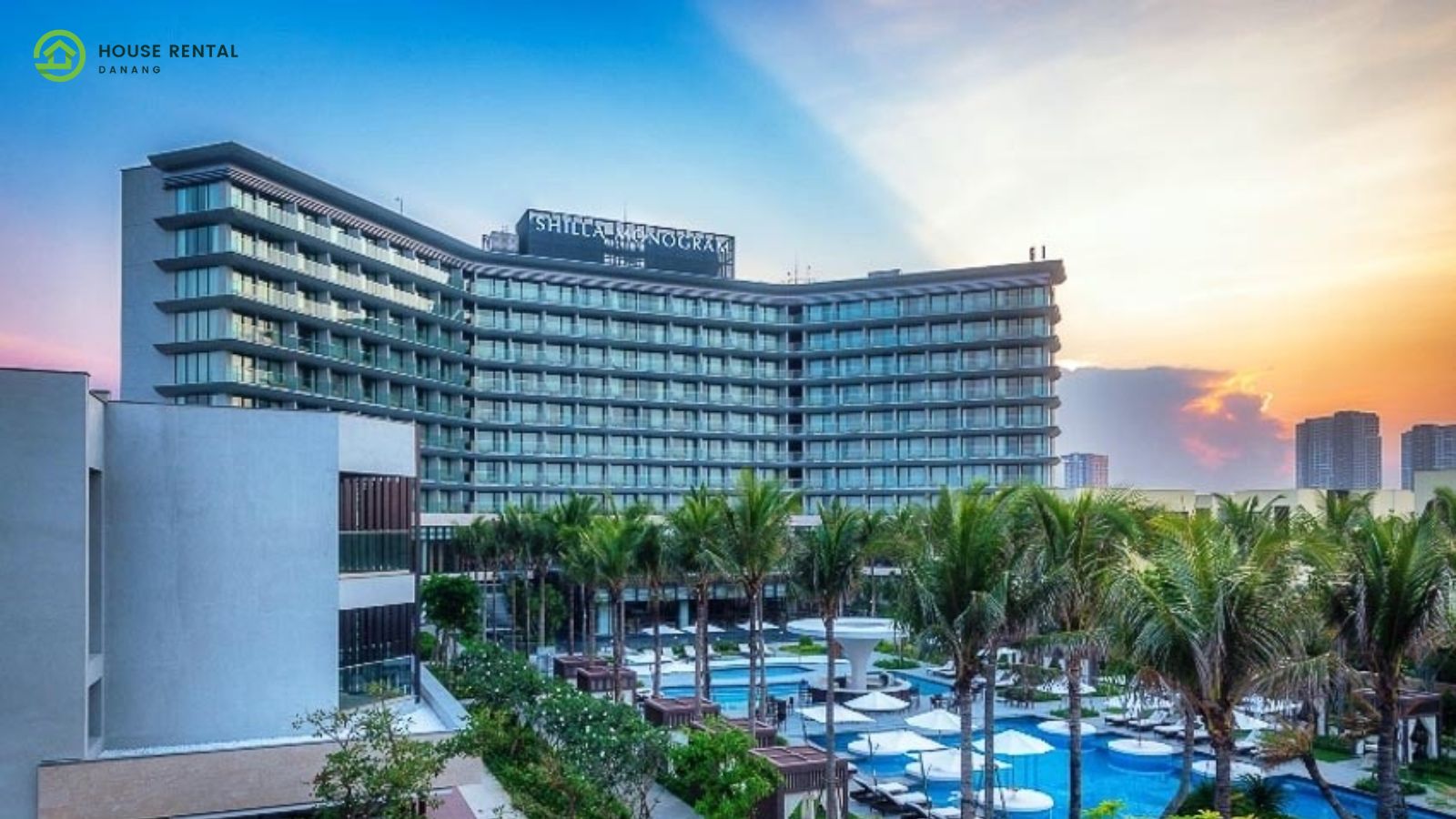 Inquiries and Contact Information
If you have any inquiries or would like to make a reservation at Shilla Monogram Quangnam Danang, you can contact the resort directly through their website or by phone at +84-235-625-0088. The friendly staff are available 24/7 to assist you with any questions or requests you may have. Whether it's booking a room, arranging transportation, or seeking recommendations for local attractions, the dedicated team at Shilla Monogram Quangnam Danang will ensure your stay is nothing short of extraordinary.
Address: Lạc Long Quân, Điện Ngọc, Điện Bàn, Quảng Nam
Hours: Open 24 hours
Phone: 0235 6250 088
Related Posts:
Conclusion
Shilla Monogram Quangnam Danang offers an unparalleled luxury experience in Vietnam's coastal paradise. From its stunning architecture to its exceptional service and world-class facilities, every aspect of this resort is designed to provide guests with an unforgettable stay. Whether you're seeking relaxation on the beach, indulgence in gourmet cuisine, or exploration of nearby attractions, Shilla Monogram Quangnam Danang has it all. Book your stay today and embark on a journey of tranquility and luxury at this hidden oasis in Vietnam.