Discover the Enchanting Marble Mountains Danang – Unveiling Ngu Hanh Son's Allure
Nestled in the heart of Da Nang, Vietnam, the Marble Mountains, or Ngu Hanh Son in Vietnamese, are a cluster of five majestic limestone and marble hills that have captivated visitors for centuries. Each mountain is named after one of the five elements of the universe – Thuy (Water), Moc (Wood), Hoa (Fire), Kim (Metal), and Tho (Earth). These mountains are not only a natural wonder but also hold significant historical, cultural, and religious importance.
In this blog post, we will take you on a journey to explore the enchanting Marble Mountains Da Nang. We will delve into their rich history, highlight the must-see attractions, provide practical tips for visiting, and suggest other nearby attractions worth exploring. So, grab your backpack and let's embark on this exciting adventure!
1. Marble Mountains Danang at a Glance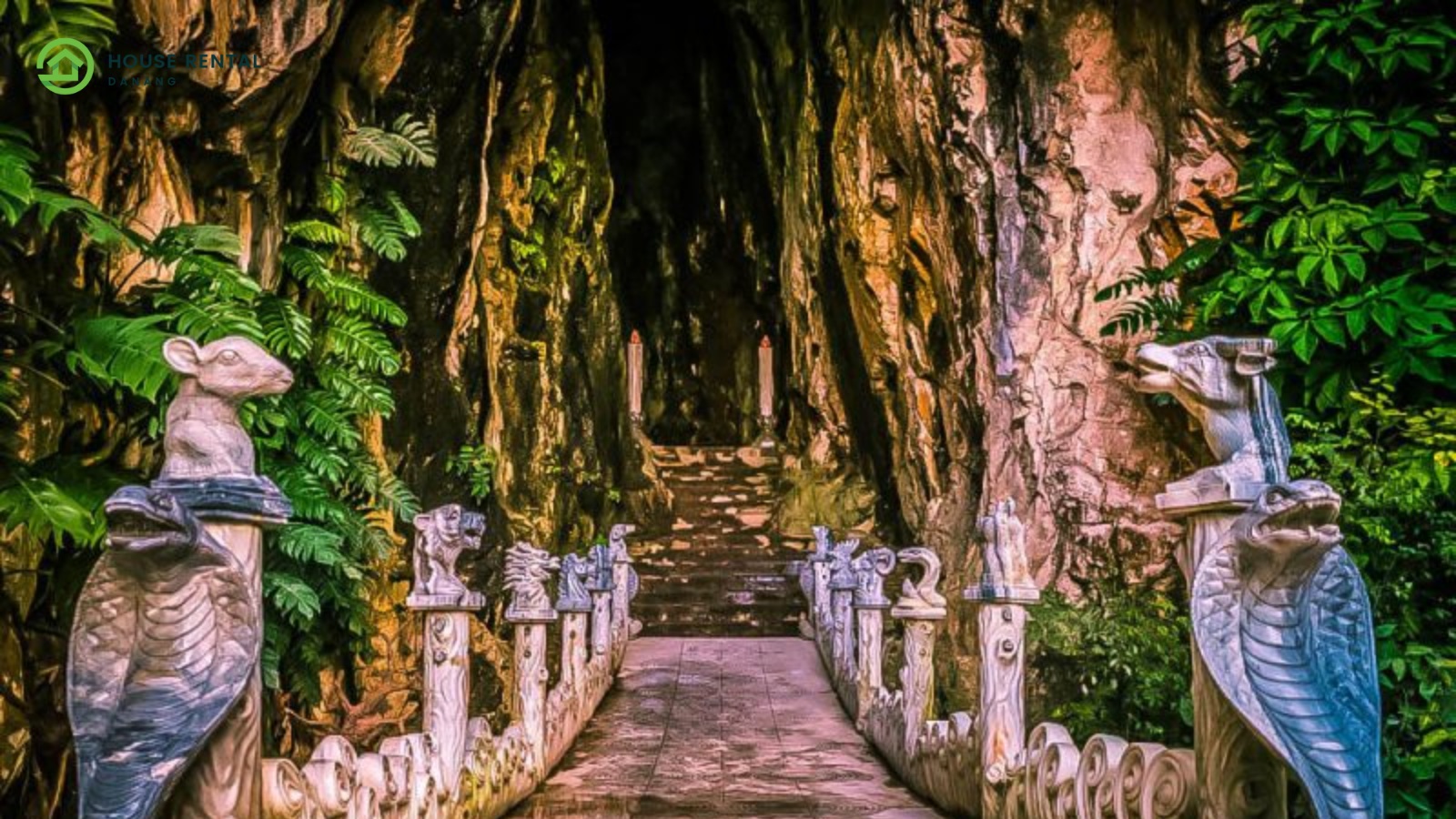 1.1. Location of Marble Mountains
The Marble Mountains are located about 9 kilometres south of Da Nang city centre in central Vietnam. Situated in the district of Ngu Hanh Son, the mountains are easily accessible from both Da Nang and Hoi An.
Maps: https://maps.app.goo.gl/Q6n9vttWMviHzmGG8
1.2. The Historical Story behind the Name "Marble Mountains"
The name "Marble Mountains" stems from the abundance of marble and limestone found in the area. These materials have been used for centuries to create stunning sculptures, artwork, and architecture throughout Vietnam. The mountains themselves are believed to have formed millions of years ago due to geological changes and erosion.
Legend has it that during the reign of Emperor Minh Mang in the 18th century, a dragon emerged from the sea and laid an egg on the mountain. The egg hatched into a beautiful girl who grew up to become a powerful goddess. Thus, the mountains were named Ngu Hanh Son, meaning "Mountains of the Five Elements," in honour of this mythical tale.
2. Exploring the Marble Mountains

2.1. Must-See Attractions
The Marble Mountains are home to numerous attractions that showcase their natural beauty, historical significance, and religious heritage:
Tam Quan Gate (Three-Entrance Gate): The entrance to Marble Mountains features a magnificent gate adorned with intricate carvings and statues representing guardian spirits.
Linh Ung Pagoda: Located on Thuy Son (Water Mountain), Linh Ung Pagoda is a Buddhist temple known for its towering white statue of the Goddess of Mercy, Guanyin. From here, you can enjoy panoramic views of the surrounding landscape.
Huyen Khong Cave: This cave is known for its mystical atmosphere and stunning natural formations. Inside the cave, you will find Buddhist shrines, statues, and altars.
Am Phu Cave (Hell Cave): As its name suggests, this cave depicts scenes from Buddhist hell with intricate statues and dioramas illustrating various punishments for sins.
Vong Giang Tower: Situated on Kim Son (Metal Mountain), Vong Giang Tower offers breathtaking views of the countryside, the sea, and the neighbouring mountains.
Xa Loi Tower: Located on Hoa Son (Fire Mountain), Xa Loi Tower is a Buddhist pagoda known for its serene ambience and beautiful architecture.
Thuy Son Cave: Thuy Son is the largest and most visited mountain in the Marble Mountains complex. It is home to numerous caves, including the famous Huyen Khong Cave mentioned earlier.
2.2. Religious Sites
Throughout the Marble Mountains, you will find various religious sites that hold spiritual significance for locals and visitors alike:
Buddhist Temples: The mountains are dotted with Buddhist temples where visitors can pay their respects, meditate, or simply soak in the tranquil atmosphere.
Am Linh Pagoda: Located at the base of Thuy Son (Water Mountain), Am Linh Pagoda is dedicated to ancestral spirits and is a popular place for worship.
Dinh Gia Temple: This temple honours Admiral Nguyen Hoang, a prominent figure in Vietnam's history. It is adorned with colourful decorations and intricate artwork.
2.3. Natural Caves and Scenic Views
One of the highlights of visiting Marble Mountains is exploring its natural caves and enjoying scenic views:
Hoa Nghiem Cave: This cave is known for its stunning stalactites and stalagmites formations that have been shaped by nature over thousands of years.
Thien Long Cave: Thien Long Cave is famous for its impressive ceiling adorned with intricate carvings depicting dragons and other mythical creatures.
Sunlight Cave: As its name suggests, Sunlight Cave allows natural light to filter through its openings, creating a mesmerizing play of light and shadow inside.
Stone Steps to Heaven: The Stone Steps to Heaven are a series of steep staircases leading to spectacular viewpoints atop Thuy Son (Water Mountain). The climb may be challenging but is well worth it for the breathtaking vistas.
3. How to Get to Marble Mountains?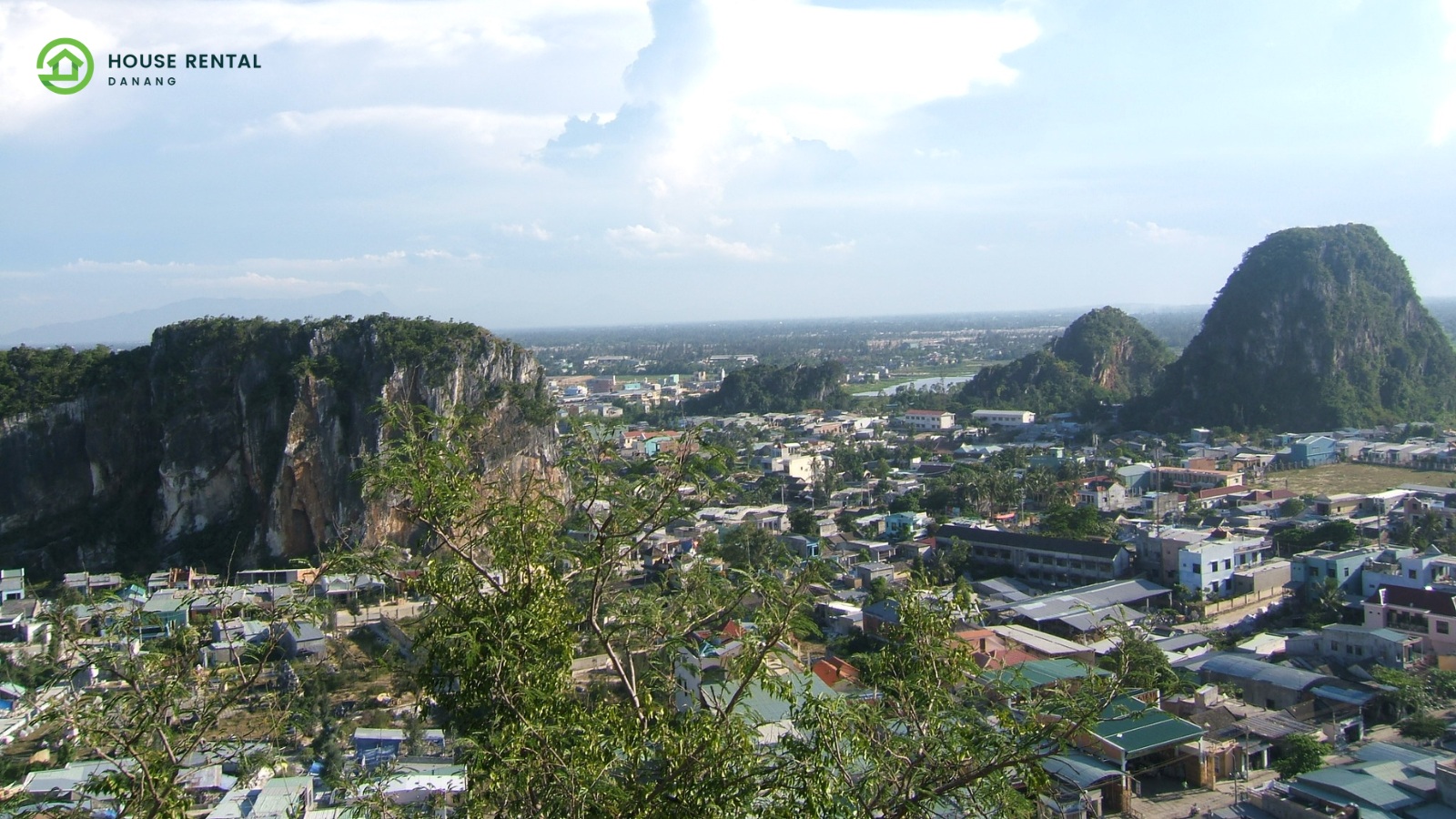 3.1. Transportation Options
There are several transportation options available to reach Marble Mountains from Da Nang or Hoi An:
Motorbike
Renting a motorbike is a popular option for those who prefer independence and flexibility. It takes approximately 20 minutes to reach Marble Mountains from Da Nang and around 30 minutes from Hoi An.
Book Motorbike: https://riderly.com/rental-locations/vietnam/da-nang
Taxi/Grab
Taxi and Grab cars are readily available in both Da Nang and Hoi An. They offer convenience and comfort, especially for those traveling in groups or with heavy luggage.
Book Taxi/Grab: https://danangprivatecar.com/danang-car-rental
Private Transfer
If you prefer a hassle-free experience, you can book a private transfer service that will pick you up from your hotel and drop you off at Marble Mountains.
Book Private Transfer: https://danangtransfer.vn/en
Public Bus
Public buses operate between Da Nang and Hoi An, stopping near Marble Mountains. This option is budget-friendly but may involve some walking.
Book Public Bus: https://vexere.com/en-US/trung-tam-da-nang-bus-station
2.2. Getting Around Marble Mountains
Once you arrive at Marble Mountains, you can explore the area on foot. The mountains are interconnected by staircases and trails, allowing visitors to navigate between different sites easily. It is advisable to wear comfortable shoes as there are many steps to climb.
4. Best Time to Visit Marble Mountains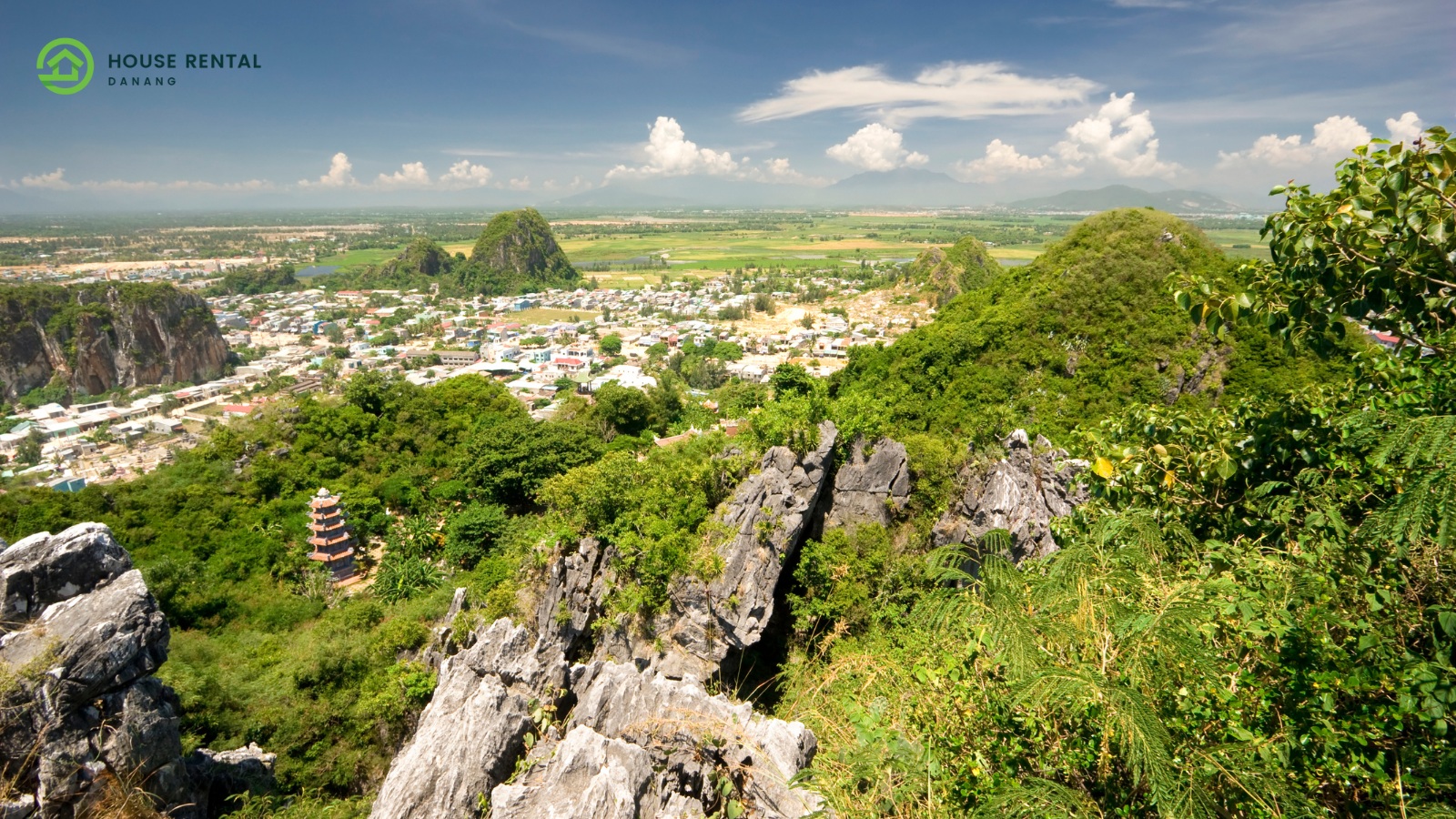 The best time to visit Marble Mountains is during the dry season, which typically falls between March and September. During this period, you can enjoy pleasant weather and clear skies, making it ideal for exploring the outdoor attractions and taking in the stunning views.
It is important to note that Marble Mountains can get crowded during peak tourist seasons such as summer holidays or major cultural events. To avoid crowds, it is recommended to visit early in the morning or late in the afternoon.
5. Practical Tips for Visiting Marble Mountains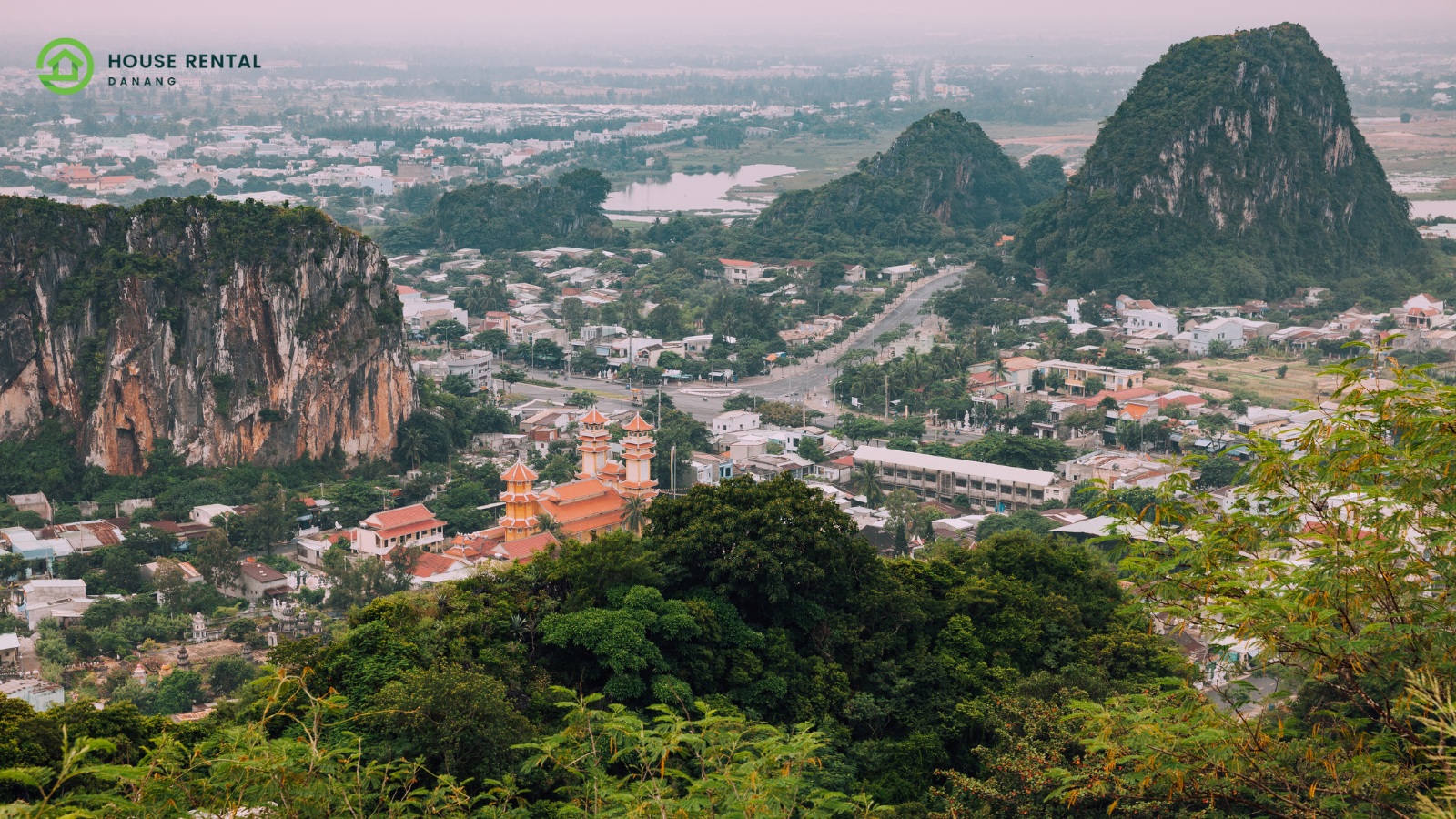 To make the most of your visit to Marble Mountains, here are some practical tips to keep in mind:
Wear Comfortable Shoes: As mentioned earlier, there are many stairs to climb within Marble Mountains. Wearing comfortable shoes will make your exploration more enjoyable.
Dress Respectfully: Some areas within Marble Mountains are considered sacred sites, so it is important to dress respectfully by covering your shoulders and knees.
Bring Water and Snacks: Exploring Marble Mountains can be tiring, especially under the sun. Be sure to bring water and snacks to stay hydrated and energized.
Sun Protection: Don't forget to bring sunscreen, a hat, and sunglasses to protect yourself from the sun's rays while exploring outdoor areas.
Respect Local Customs: As with any religious site, it is important to respect local customs and traditions. Avoid loud noises, littering, or behaving inappropriately.
Guided Tours: Consider booking a guided tour to gain deeper insights into the history, culture, and significance of Marble Mountains.
8. Other Nearby Attractions Worth Exploring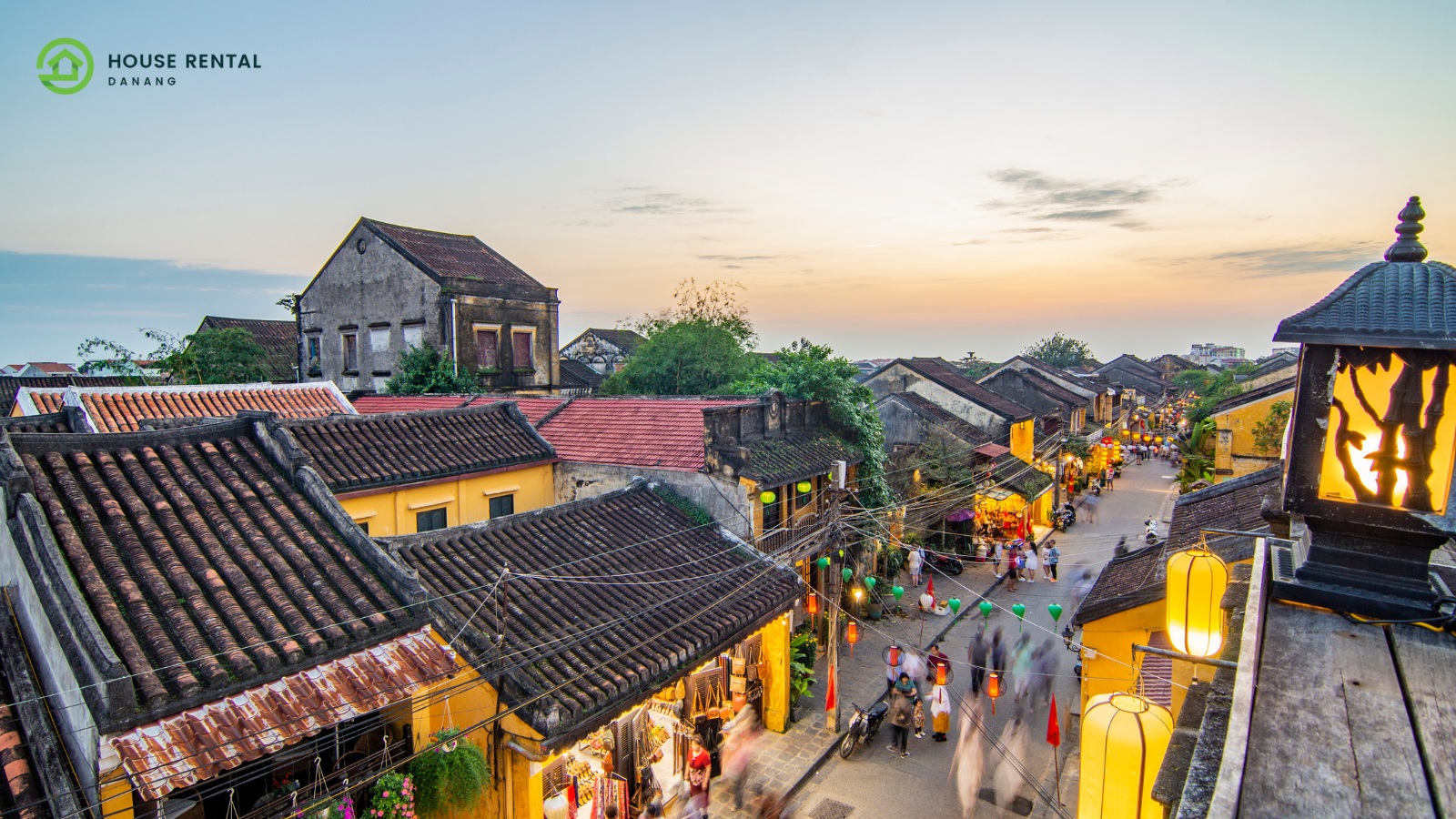 While visiting Marble Mountains, you may also want to explore other nearby attractions:
Da Nang City Center: Discover the vibrant city of Da Nang with its bustling markets, modern skyscrapers, beautiful beaches, and delicious local cuisine.
Hoi An Ancient Town: Just a short distance away from Marble Mountains lies Hoi An Ancient Town – a UNESCO World Heritage Site renowned for its well-preserved architecture, lantern-lit streets, and rich cultural heritage.
My Khe Beach: Known as China Beach during the Vietnam War, My Khe Beach offers pristine sands, crystal-clear waters, and stunning ocean views.
Dragon Bridge: Marvel at the iconic Dragon Bridge in Da Nang – an impressive bridge shaped like a dragon that breathes fire and water on weekends.
Ba Na Hills: Take a day trip to Ba Na Hills – a mountain resort with stunning gardens, amusement parks, cable cars offering panoramic views, and the famous Golden Bridge.
FAQs
How do I get from Da Nang to Marble Mountains?
To get from Da Nang to Marble Mountains, you can take a taxi or hire a private car. The cost may vary depending on the mode of transportation you choose and the distance traveled.
How much does it cost to go to Marble Mountain Da Nang?
The entrance fee to Marble Mountains is around 40,000 VND (Vietnamese Dong) per person, which is approximately $1.70 USD.
How long does it take to climb Marble Mountain?
The time it takes to climb Marble Mountain depends on your fitness level and the specific route you choose. It can take anywhere from 1 to 3 hours to explore the various caves, pagodas, and viewpoints within the mountains.
Can I wear shorts in Marble Mountain?
Yes, you can wear shorts when visiting Marble Mountain. However, it is recommended to dress modestly and wear comfortable clothing suitable for climbing and exploring.
How long does it take to explore Marble Mountain?
The time it takes to explore Marble Mountain can vary depending on your pace and interest. On average, it may take around 1-2 hours to visit the main attractions and explore the caves and temples within the complex.
Is Marble Mountain hard to climb?
Marble Mountain can involve some steep steps and uneven terrain, so it can be moderately challenging to climb, especially for individuals with mobility issues. However, there are well-maintained paths and handrails in certain areas to assist visitors.
Do you have to wear a helmet at Marble Mountain?
Wearing a helmet is not mandatory at Marble Mountain. However, if you plan to participate in activities such as rock climbing or rappelling, it is recommended to wear a helmet for safety purposes.
Why is Marble Mountain famous?
Marble Mountain is famous for its natural beauty, stunning caves, and ancient Buddhist pagodas. It is also renowned for its marble extraction industry and the skilled artisans who create beautiful sculptures and handicrafts from the local marble.
Is there a dress code for Marble Mountain?
There is no specific dress code for Marble Mountain. However, it is advisable to dress modestly and respectfully when visiting religious sites within the complex. It is recommended to cover your shoulders and knees out of respect for the local culture.
How many steps are in Marble Mountain?
Marble Mountain has several different peaks, each with its own set of steps. The main peak, Thuy Son (Water Mountain), has approximately 156 steps leading to the summit. Other peaks may have varying numbers of steps depending on their height and accessibility.
Related Posts
Conclusion
The Marble Mountains in Da Nang are an enchanting destination that combines natural beauty with rich history and spiritual significance. From exploring ancient caves to admiring intricate sculptures and enjoying panoramic views, there is something for everyone at this unique attraction.
Whether you are an avid adventurer seeking stunning landscapes or a history enthusiast wanting to learn more about Vietnamese culture, a visit to Marble Mountains should not be missed during your trip to Da Nang or Hoi An. Immerse yourself in the allure of these mystical mountains and create memories that will last a lifetime.
So pack your bags, put on your hiking boots, and embark on an unforgettable journey through the enchanting Marble Mountains!