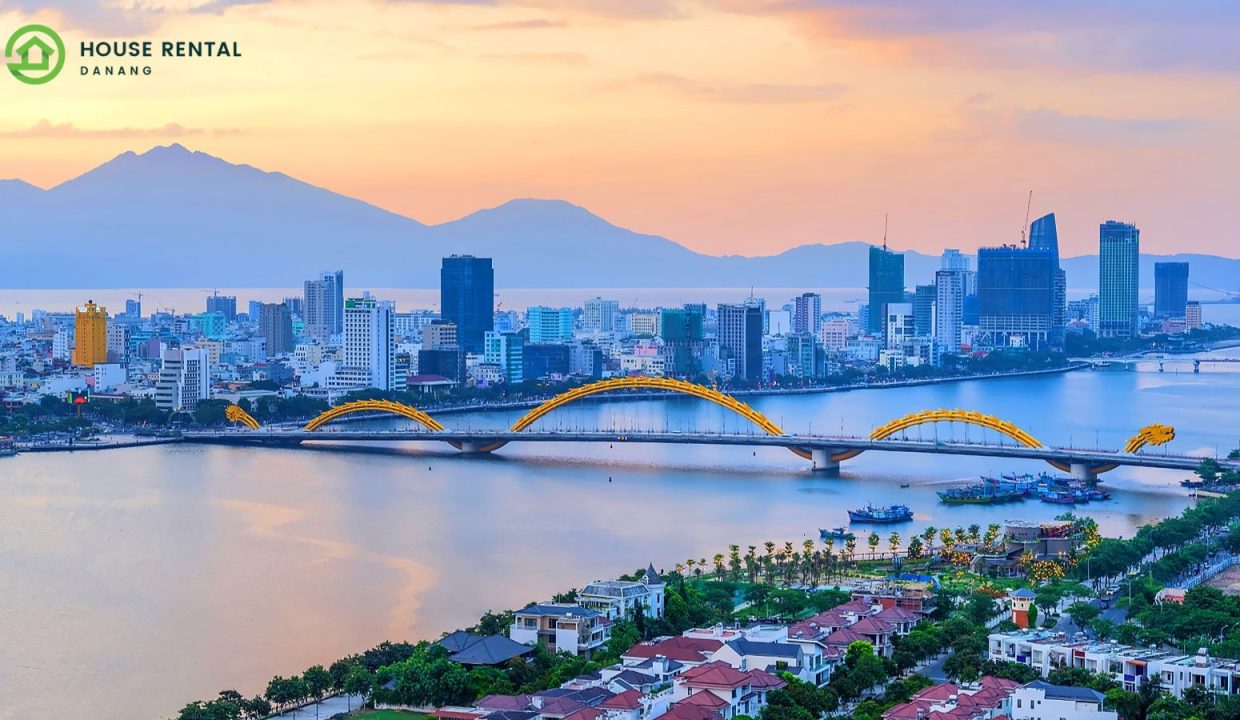 The Ultimate Guide: How to Get to Danang from Singapore
Travelling from Singapore to Danang, Vietnam, opens up a world of cultural experiences, beautiful landscapes, and delicious cuisine. Whether you're a seasoned traveller or planning your first international trip, this guide will provide you with all the information you need to make your journey from Singapore to Danang smooth and enjoyable. If you want to know how to Get to Danang from Singapore, this post is for you! From flights to accommodations and local transportation, we'll cover it all.
How to Get to Danang from Singapore by Flights
To start your journey to Danang, you'll need to book a flight from Singapore. Here are some airlines that offer direct flights between these two destinations:
Singapore Airlines
Singapore Airlines operates direct flights from Changi Airport in Singapore to Danang International Airport.
Price: Around $399.99 for a One-way ticket in Economy class.
VietJet Air
Price: Around $92.03 for a One-way ticket in Economy class.
Vietnam Airlines
Vietnam Airlines provides direct flights between Singapore and Danang.
Price: Around $149.29 for a One-way ticket in Economy class.
Make sure to compare prices and check for any promotions or discounts before booking your flight. It's also a good idea to book your tickets in advance to secure the best deals.
Travel Tips for Your Trip in Danang
Accommodations in Danang
Once you arrive in Danang, you'll need a place to stay. Here are some popular accommodation options in Danang:
Luxury Resorts: If you're looking for a luxurious experience, there are several high-end resorts in Danang that offer stunning views, private beaches, and world-class amenities. Price range: Around $81.98 – $184.46 for one night.
Boutique Hotels: For a more personalized experience, consider staying at one of the many boutique hotels in the city. These hotels often have unique designs and offer a more intimate atmosphere. $21.19 – $81.98 for one night.
Budget Hotels and Hostels: If you're travelling on a budget, there are plenty of affordable hotels and hostels in Danang that provide comfortable accommodations without breaking the bank. $10.25 – $16.40 for one night.
It's recommended to book your accommodation in advance, especially during peak travel seasons, to ensure availability.
Book accommodation here!
Local Transportation in Danang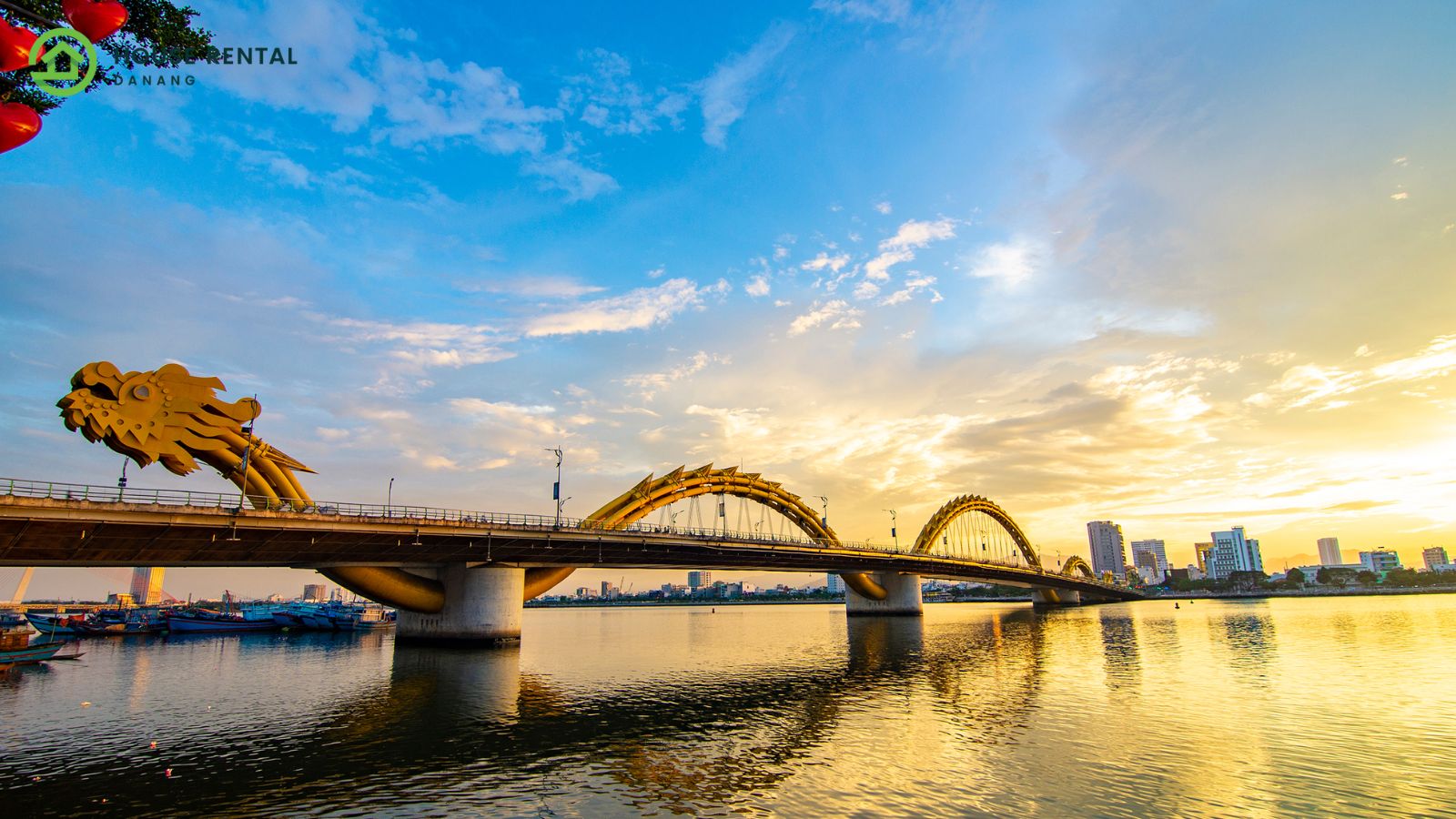 Getting around in Danang is relatively easy, thanks to its well-developed transportation system. Here are some options for getting around the city:
Taxis: Taxis are readily available in Danang and can be hailed from the street or booked through ride-hailing apps. Make sure to use reputable taxi companies and insist on using the meter.
Motorbikes: Renting a motorbike is a popular way to explore Danang and its surrounding areas. There are many rental shops throughout the city, and prices are usually affordable. However, make sure you have an international driving license and wear a helmet at all times.
Grab: Grab is a popular ride-hailing app in Vietnam and is available in Danang. It offers convenient and affordable transportation options, including cars and motorbikes.
Public Transportation: Danang has an extensive public bus network that covers most areas of the city. Buses are an affordable option for getting around, but they can be crowded during peak hours.
Must-Visit Attractions in Danang
Danang is known for its beautiful beaches, vibrant culture, and historical landmarks. Here are some must-visit attractions in the city:
1. My Khe Beach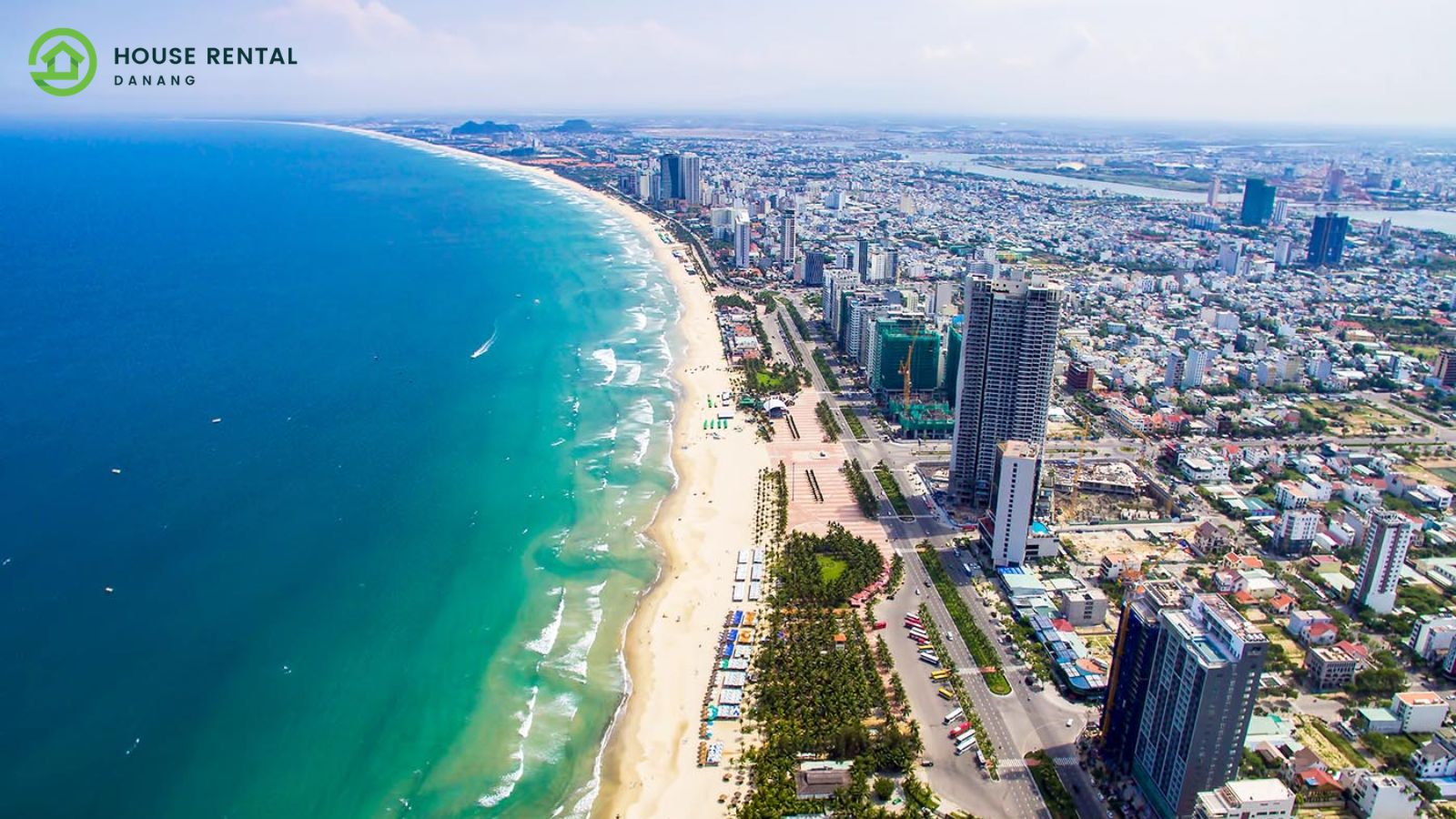 This pristine beach is one of the most popular in Vietnam, offering golden sand and crystal-clear waters. It's perfect for sunbathing, swimming, and water sports.
Maps: https://maps.app.goo.gl/NjShxc782LVawADC9
2. Marble Mountains
Located just outside the city, the Marble Mountains are a group of five limestone hills with caves, pagodas, and stunning panoramic views. Don't miss the chance to climb to the top and explore the caves.
Maps: https://maps.app.goo.gl/EArhas8Q267oWwER9
3. Hoi An Ancient Town
Just a short drive from Danang, Hoi An is a UNESCO World Heritage Site known for its well-preserved architecture, lantern-lit streets, and vibrant markets. Take a walking tour of the town and immerse yourself in its rich history.
Maps: https://maps.app.goo.gl/RP4tU17ywxWUHfNy8
4. Ba Na Hills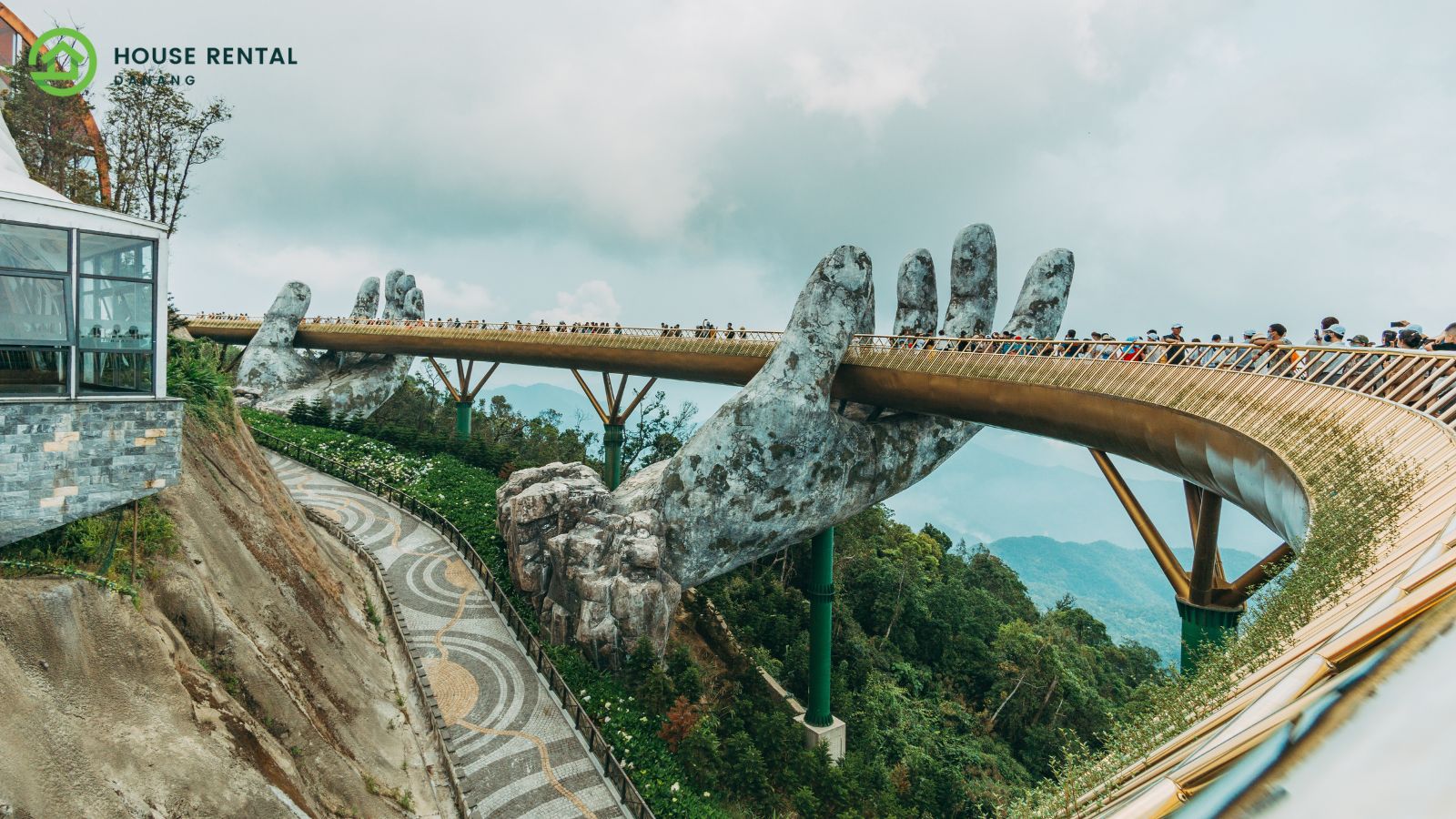 Located on a mountain peak, Ba Na Hills is home to a French-inspired village, an amusement park, and a famous Golden Bridge. Enjoy breathtaking views of the surrounding mountains and explore the various attractions.
Maps: https://maps.app.goo.gl/zHQEBQBwSLEZXG1q8
Local Cuisine in Danang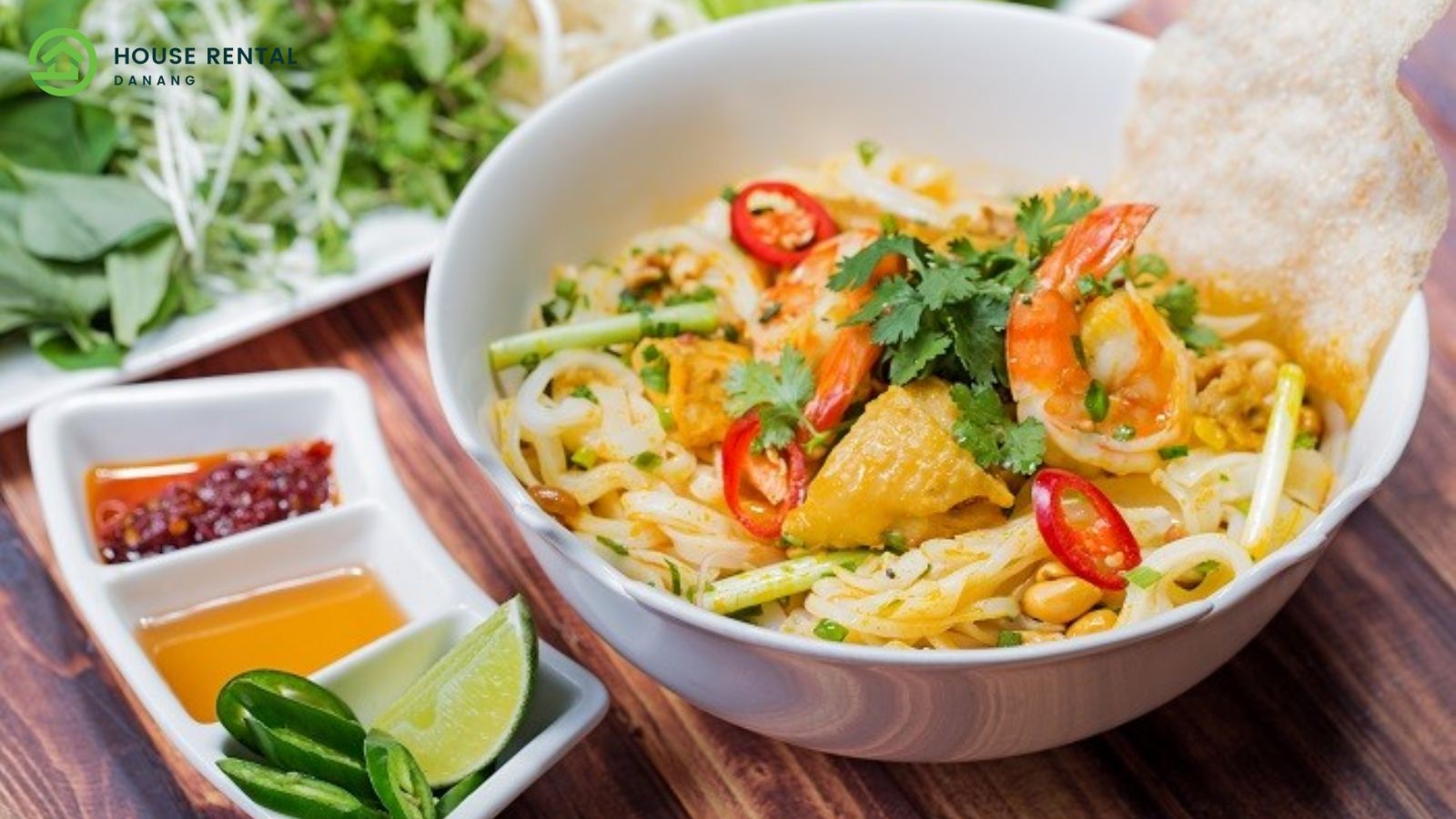 No trip to Danang is complete without indulging in its delicious local cuisine. Here are some dishes you must try:
Banh Mi: This Vietnamese sandwich is made with crispy French baguettes filled with various ingredients like grilled pork, pate, pickled vegetables, and fresh herbs.
Mi Quang: A speciality of Central Vietnam, Mi Quang is a flavorful noodle dish made with thick rice noodles, shrimp or pork, herbs, peanuts, and a savoury broth.
Cao Lau: Another local noodle dish, Cao Lau features thick rice noodles topped with slices of pork, crispy croutons, fresh herbs, and a flavorful broth.
Seafood: As a coastal city, Danang is famous for its fresh seafood. Don't miss the chance to indulge in grilled prawns, squid, clams, and fish at one of the many seafood restaurants along the beach.
Safety Tips for Traveling in Danang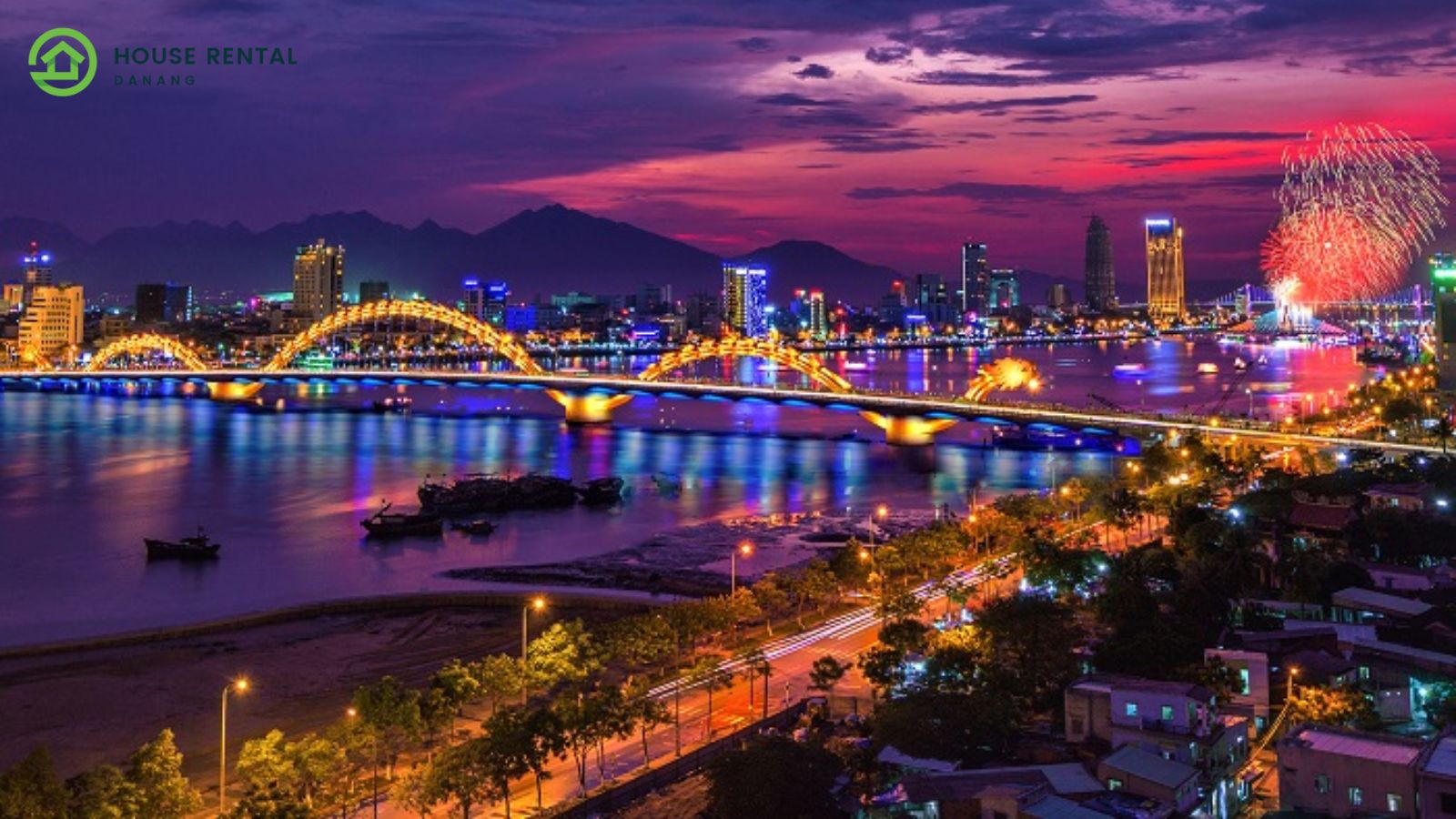 While Danang is generally considered a safe destination for travelers, it's always important to take precautions. Here are some safety tips:
Take care of your belongings: Keep an eye on your belongings at all times, especially in crowded areas. Avoid carrying large amounts of cash or wearing expensive jewellery.
Stay hydrated: The weather in Danang can be hot and humid, so make sure to drink plenty of water to stay hydrated.
Respect local customs and traditions: Remember to dress modestly when visiting temples or religious sites and be mindful of local customs and traditions.
Stay informed about current events: Before travelling to Danang, check for any travel advisories or updates on safety conditions in the area.
FAQs – How to Get to Danang from Singapore
Is there a train from Singapore to Vietnam?
No, there is no direct train from Singapore to Vietnam.
Which airport is in Da Nang?
Da Nang International Airport is the main airport in Da Nang.
What is the best time to visit Da Nang?
The best time to visit Da Nang is from February to May when the weather is pleasant and dry.
Is it easy to travel around Da Nang?
Yes, it is relatively easy to travel around Da Nang. The city has a well-developed transportation system with taxis, buses, and motorbike rentals available.
Does the Orient Express go to Singapore?
No, the Orient Express does not currently have a route that goes to Singapore.
Do I need a visa for Vietnam from Singapore?
Yes, Singaporean passport holders need a visa to enter Vietnam. You can apply for a visa online or at the Vietnamese embassy or consulate in Singapore.
Is it worth visiting Da Nang?
Yes, Da Nang is definitely worth visiting. It offers beautiful beaches, stunning natural scenery, delicious local cuisine, and a rich cultural heritage.
How do you get to Da Nang?
You can get to Da Nang by flying into Da Nang International Airport or by taking a train or bus from other cities in Vietnam.
How many days do you need in Da Nang?
It is recommended to spend at least 3 to 4 days in Da Nang to explore the city's attractions, try local dishes, and relax on the beaches.
Why is Da Nang so cheap?
Da Nang is known for its affordability because the cost of living and travel expenses in Vietnam are generally lower compared to many other countries. Additionally, competition among hotels, restaurants, and other businesses in Da Nang keeps prices competitive.
Conclusion
Travelling from Singapore to Danang is an exciting adventure filled with incredible experiences. By following this guide, you'll have all the information you need to plan your trip, book your flights and accommodations, navigate local transportation, explore popular attractions, savour local cuisine, and stay safe during your journey. Get ready for an unforgettable trip to one of Vietnam's most captivating cities!
Related post: