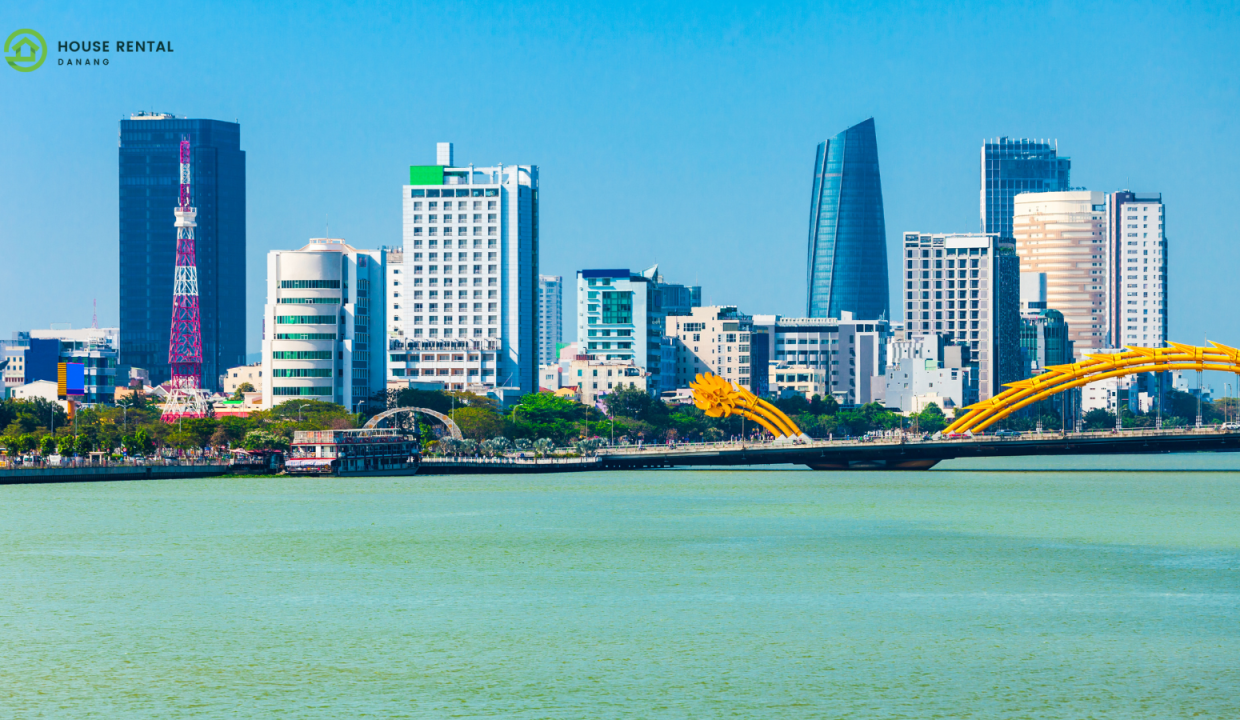 Discover the Best Places for Shopping in Da Nang: A Shopaholic's Guide
Da Nang, known for its breathtaking natural landscapes and beautiful beaches, is also a haven for shoppers. Whether you're an international tourist or a local visitor, Da Nang offers a fantastic and affordable shopping environment. In this ultimate guide, we will explore the best places for shopping in Da Nang, where to shop for them, and provide you with some friendly extra tips to enhance your shopping experience.
I. What to Buy in Da Nang – 9 Things
1. Handicrafts and Fine Art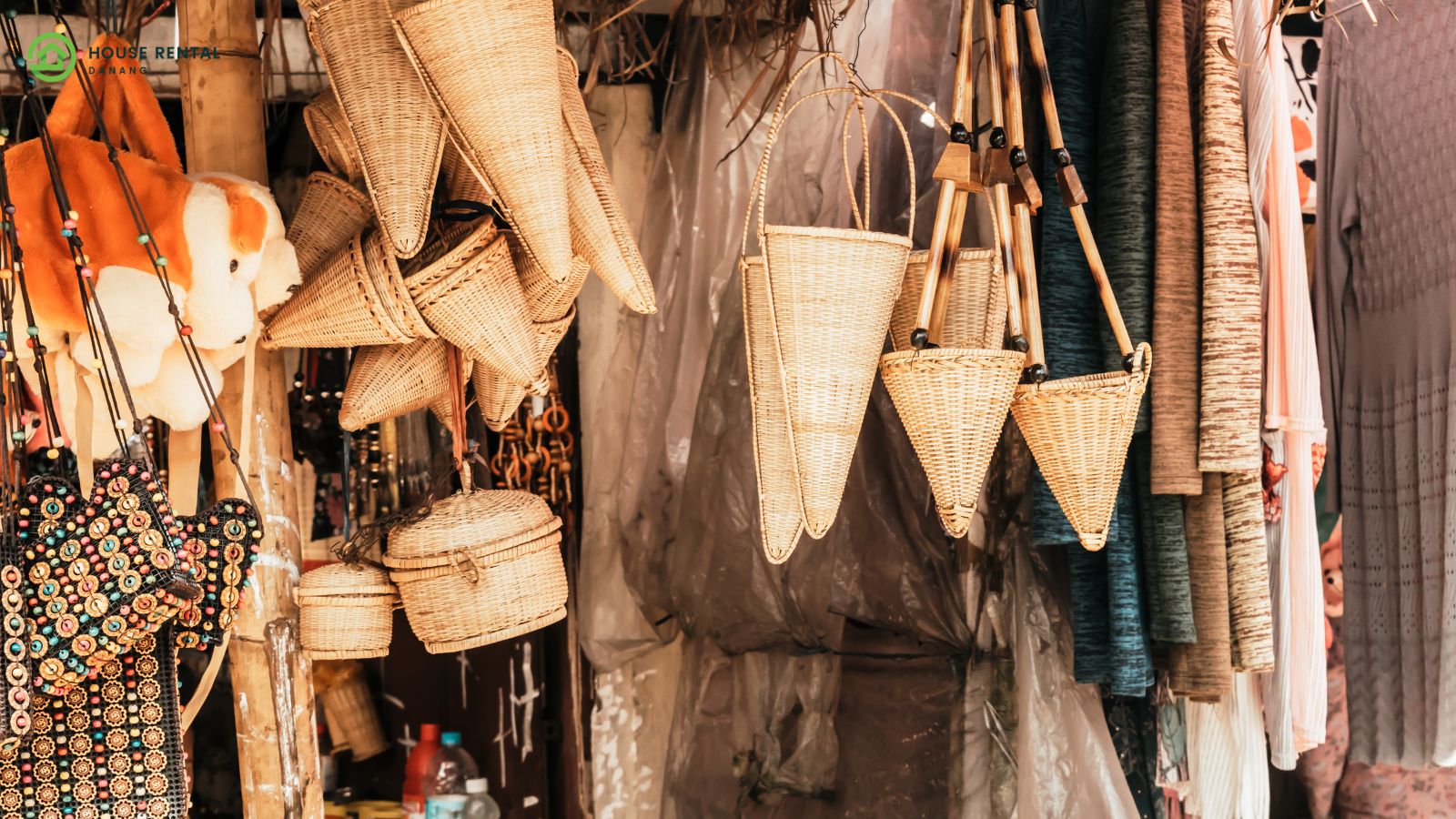 If you're looking for unique gifts for your family and friends, Danang's handicrafts and fine art are a must-buy. These products are made by skilled artists and come in different sizes and materials. Hand-made pottery, such as cups, glasses, and plates, often feature famous Da Nang sceneries or symbols like bridges and museums. Recommended Shops:
The Nam An Crafts & Café
Address: 158 Bach Dang, Hai Chau 1, Hai Chau District, Da Nang, Vietnam
Phone: 02363555678
Products: rattan baskets, tables, conical hats, sandals, chairs, cabinets, handbags, bookshelves, flower vases, small suitcases, and lamps.
MÀNH stationery and handicrafts
Address: 54 Ngo Gia Tu, Hai Chau 1, Hai Chau District, Da Nang, Vietnam
Phone: 0905499345
Products: rattan jewellery boxes, Bat Trang pottery items, and Vietnamese paintings.
2. Ao Dai
Unlike the plain white Ao Dai commonly seen in Hanoi, Da Nang women often wear more colorful and floral ones with creative designs. While you can find ready-to-wear Ao Dai in many places, consider getting one tailored to your own preferences for a truly unique piece. Recommended Shop:
Ao dai Madame Duong
Address: Hoa Thuan Tay, Hai Chau District, Da Nang
Phone: (+84) 905 021 376
Opening hours: 8AM – 9PM
3. Conical Hat
A conical hat is a practical accessory to have when visiting Da Nang, especially during the sunny summer months. It can protect your skin from the sun while also serving as a souvenir gift for your loved ones. You can find conical hats everywhere in the city, particularly in markets like Con Market or Han Market.
4. Marble Handicrafts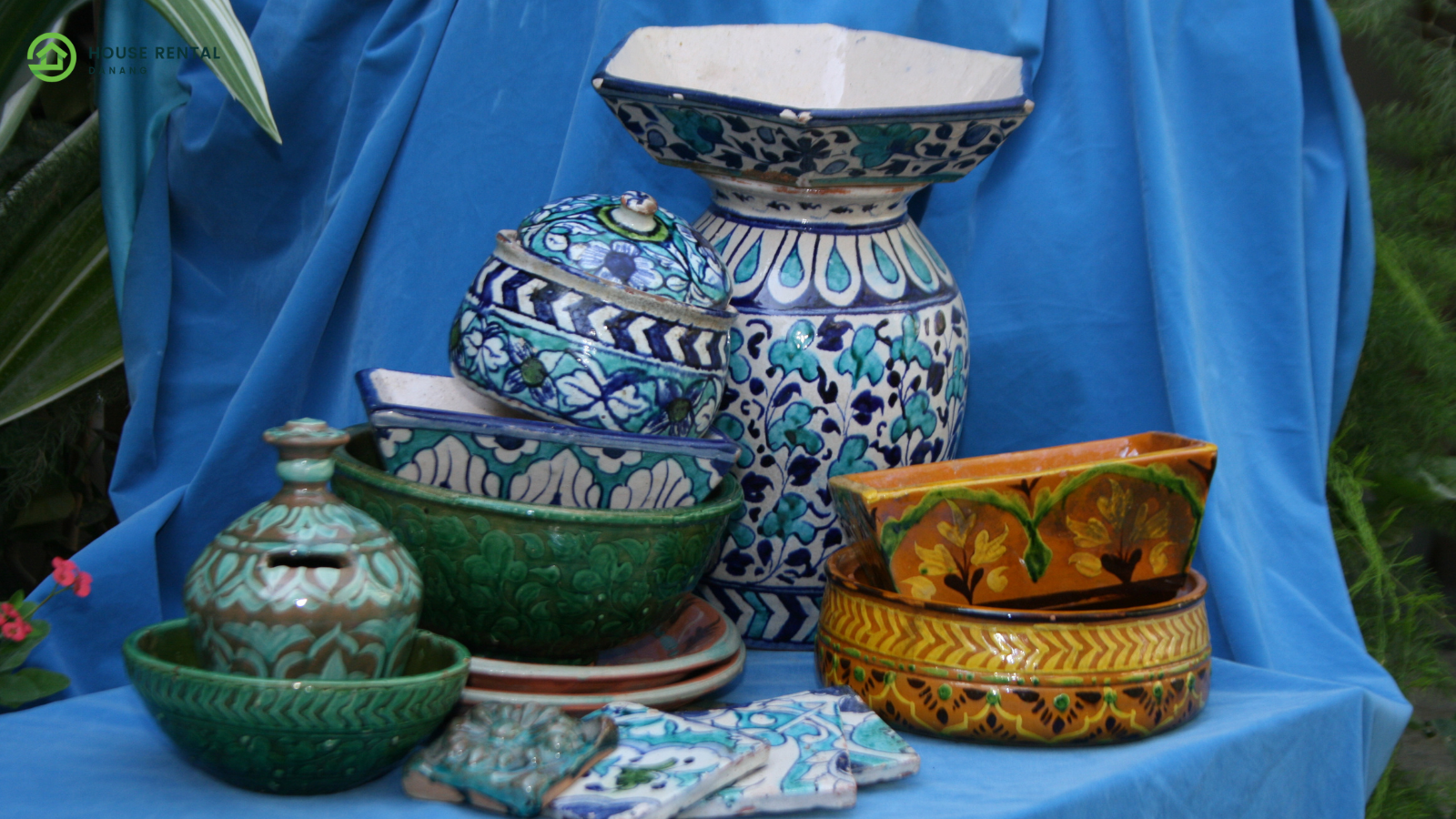 Da Nang is famous for its high-quality marble handicrafts. These products come in various sizes, colors, and materials, including Buddhist and Champak sculptures, silver jewelry, stone tables and chairs, Buddhist statues, feng shui mascots, and other marble items. Many of these products are exported to both domestic and foreign markets. Recommended Shops:
Duc Toantone Sculptures
Address: Lot 56, Nguyen Duy Trinh, Hoa Hai Ward, Ngu Hanh Son District, Da Nang.
Phone: 0905.228.579
Website: https://tuongdaductoan.com
Tien Hieu Stone Sculptures
Address: 42 Huyen Tran Cong Chua, Hoa Hai Ward, Ngu Hanh Son District, Da Nang.
Tel: 0236 3847272 / 0914303556
5. Hoi An Handmade Souvenirs
While exploring Da Nang, don't miss the opportunity to visit the nearby ancient town of Hoi An. Known for its colorful history and diverse cultural influences, Hoi An offers unique and authentic souvenirs. Look out for paintings, Ao Dai, wallets, handbags, and other handmade items that reflect the artistic heritage of the town.
6. T-shirts
A T-shirt can be a great way to keep the memories of Da Nang alive. Look for designs featuring the word "Da Nang" with surrounding Vietnamese sceneries. T-shirts are easily available in the markets within the city center or at most hotel souvenir shops.
7. Coffee
Vietnam is famous for its coffee culture, and Da Nang is no exception. While Hanoi requires you to visit coffee shops for a drink, in Da Nang you can try the Iced Milk Coffee (Ca Phe Sua Da) right on the street. Many small street shops near attractions or bus stations offer this refreshing beverage.
8. Pork bologna and beef bologna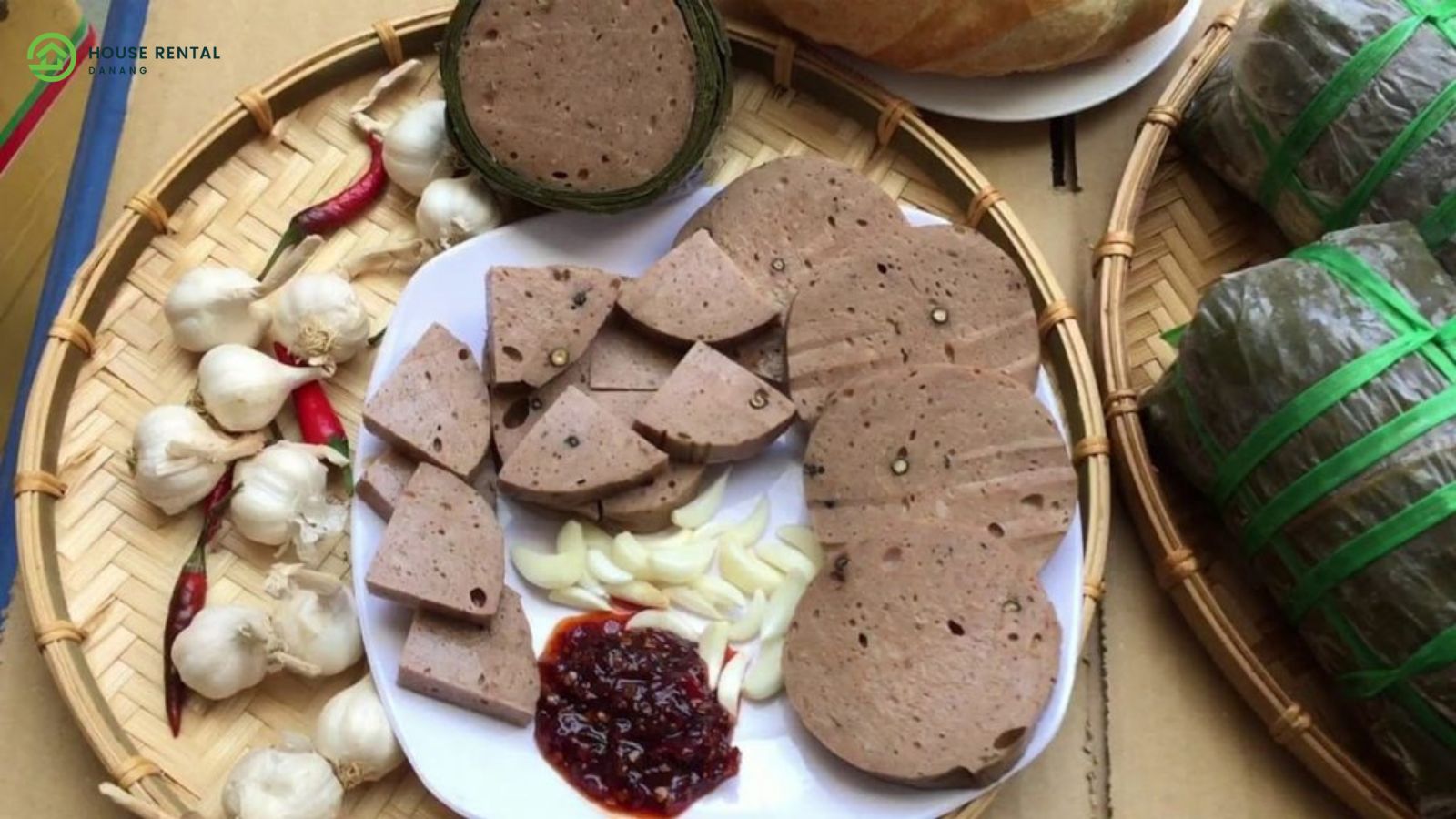 Pork bologna (chả lợn) and beef bologna (chả bò) are unique Vietnamese sausages with a distinct flavour. Made from beef or pork mixed with pepper and other spices, these sausages are a speciality of Da Nang. You can find them in markets as well as small supermarkets and convenience stores. Recommended shops:
Cha Bo ba Trinh
Address: 442 Hoang Dieu, Binh Thuan, Hai Chau, Da Nang
Opening hours: 24h
Cha Bo Co Le Danang 
Address: 53 Hai Phong, Thach Thang, Hai Chau District, Da Nang, Vietnam
Opening hours: 6AM – 8PM
9. Food and Dried Specialties
9.1 My Khe seaweed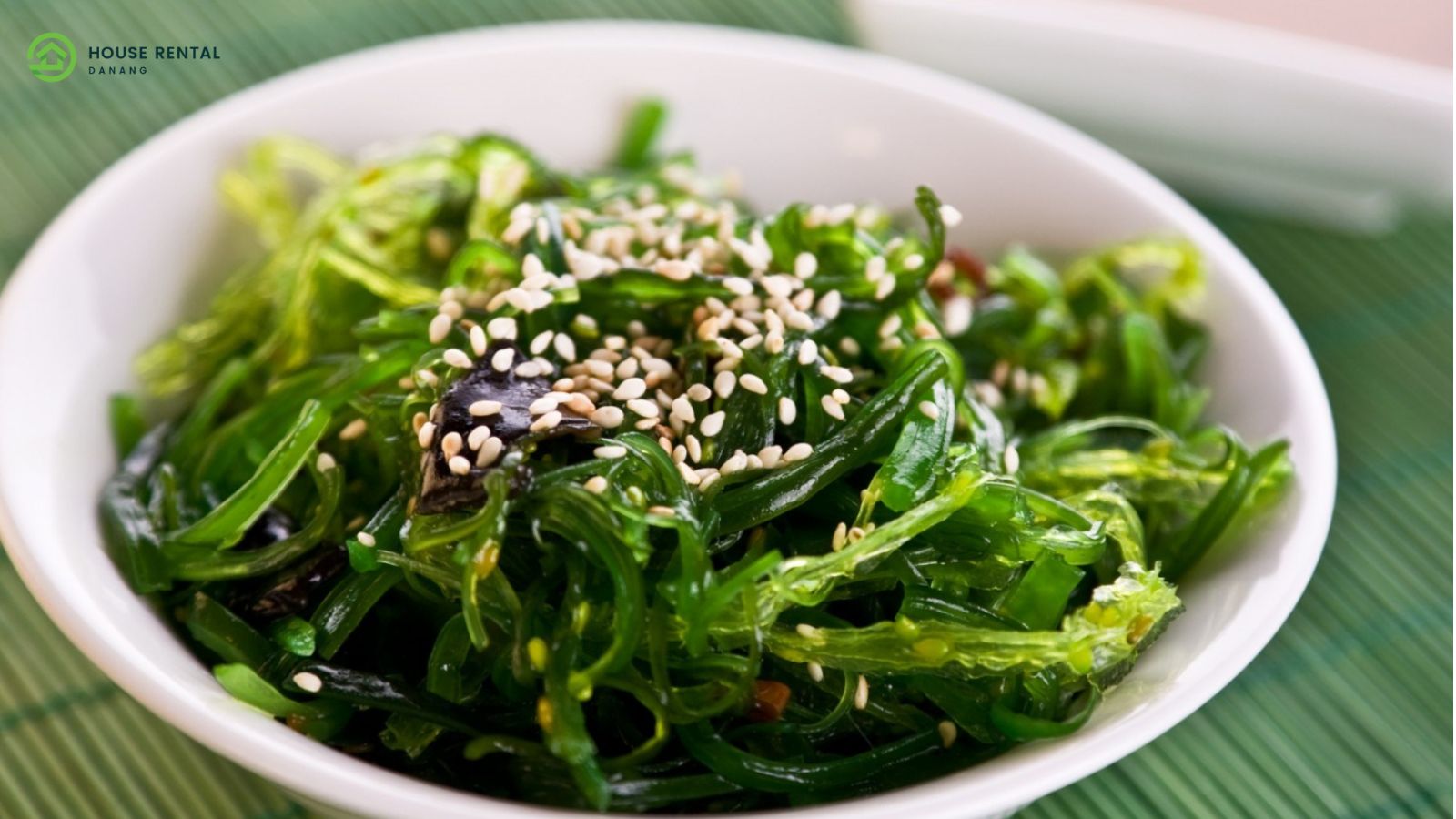 My Khe seaweed is famous for its rich nutritional value. It can be used in various dishes such as soup, stir-fries with meat, tea, and salad. Seaweed is packed with fiber, protein, vitamin A, vitamin B2, and calcium. Look for it in local markets or near the beach area.
9.2 Candy and cake
Sesame Cake is a well-known speciality in Da Nang that makes for a delicious treat or gift. Handmade with ingredients like rice flour, glutinous rice, sugar, and ginger, this sweet delicacy has a unique traditional taste. Other local specialties include green bean & meat cake, No cake, Me Xung Candy, and Guong Candy.
9.3 Fermented pork/grilled beef patty/tré
Da Nang's grilled beef patty is made from fresh beef without any preservatives or alum. When you bite into it, you'll experience a sweet yet crispy texture. It's often enjoyed with Da Nang chili sauce made from chili, garlic, and sugar. You can find these delicacies in markets or small supermarkets.
II. Where to Shop in Da Nang ?
Han Market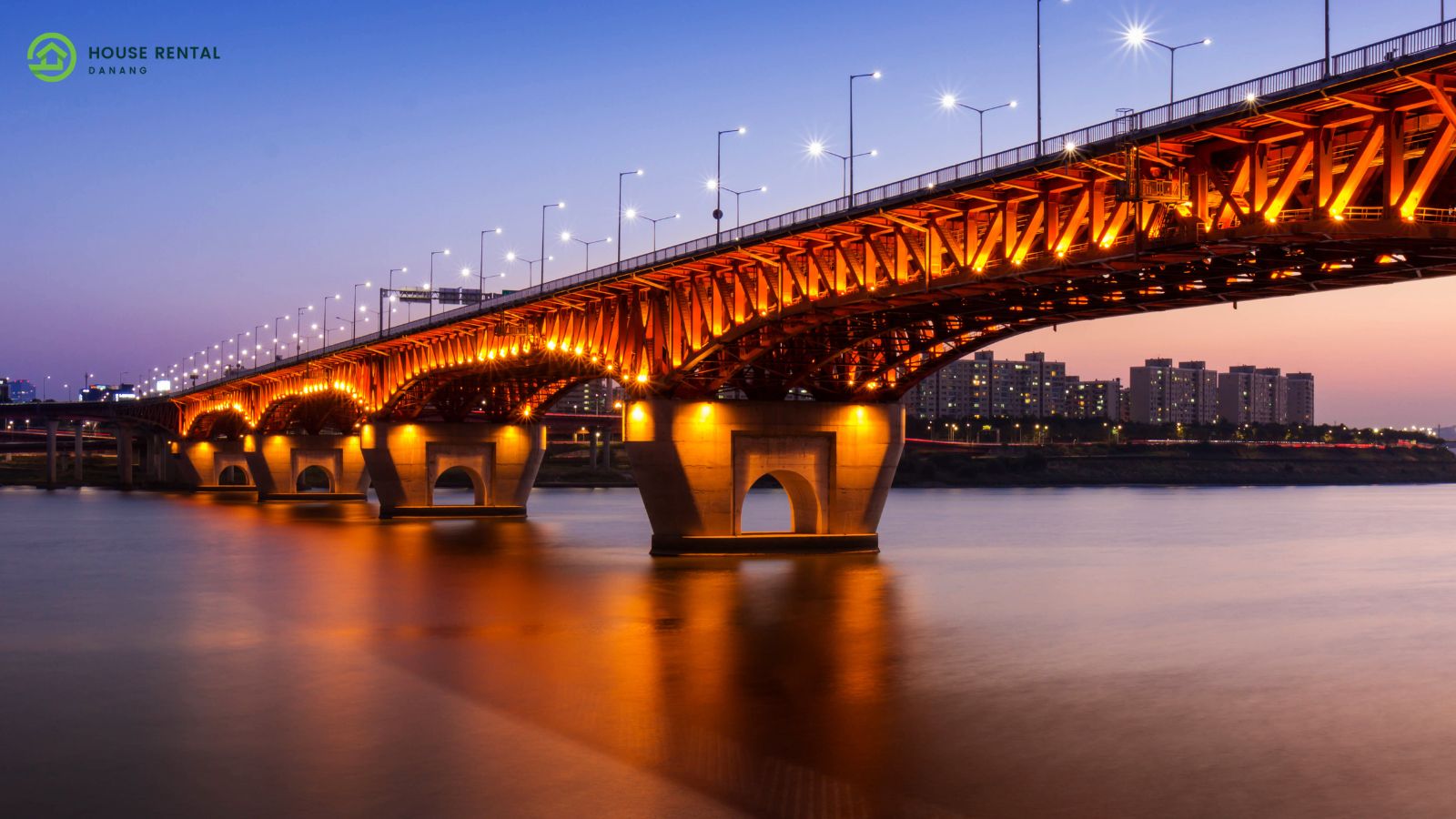 Located at the intersection of Tran Phu Street, Han Market is a bustling hub of local trade and culture. This historic market dates back to the 1940s and showcases the French influence on its architecture. Han Market offers a wide variety of products, including ethnic fabrics, accessories, and local food. It's the perfect place to immerse yourself in the vibrant culture of Da Nang and find unique souvenirs to take back home.
Maps: https://maps.app.goo.gl/tozT7yNKhAbzUmUb9
Con Market
Considered the largest wholesale market in Da Nang, Con Market is a paradise for budget shoppers. Situated in a three-story building, this market started as a place for farmers and locals to sell their products but has now evolved into a major shopping destination. Con Market offers a wide range of goods, including fresh produce, handicrafts, textiles, and local street food. Bargaining is key here, so make sure to hone your negotiation skills to get the best deals.
Maps: https://maps.app.goo.gl/o1TarjnP6FpAHwDk8
Big C Supercentre
If you're looking for a one-stop shop for all your shopping needs, head to Big C Supercentre. This modern supermarket offers a wide range of products, from groceries to household items and electronics. Unlike traditional markets, the prices here are fixed, making it a convenient option for hassle-free shopping. Big C Supercentre also houses various food outlets, allowing you to grab a quick bite while you shop.
Maps: https://maps.app.goo.gl/B3hQVDhUWacHu8V16
LOTTE Mart Da Nang
LOTTE Mart Da Nang is the largest shopping center in the city and offers a comprehensive retail experience. This multi-story complex features various brands and stores, making it a favorite among both locals and tourists. From fashion brands to household items and groceries, you can find everything you need at LOTTE Mart Da Nang. The mall also houses entertainment facilities like an ice-skating rink and a movie theater, ensuring a fun-filled shopping experience for the entire family.
Maps: https://maps.app.goo.gl/wW1y87rYwq2rnb8v5
Vinh Trung Plaza
Vinh Trung Plaza is known for its elegant French architecture and is a popular shopping destination in Da Nang. This shopping complex offers a wide variety of products, including fashion brands, electronics, and household items. Vinh Trung Plaza is conveniently located near major tourist attractions like Cham Museum and Dragon River Bridge, making it easily accessible for visitors. It also features several restaurants and cafes where you can take a break and enjoy a meal or a cup of coffee.
Maps: https://maps.app.goo.gl/uAcAtn75wBW1nYkCA
Vincom Plaza
Vincom Plaza is often referred to as "The shopping paradise of Da Nang" and lives up to its name. This mall is home to numerous international fashion brands, offering shoppers a premium retail experience. From clothing to accessories and beauty products, Vincom Plaza has it all. The mall also features restaurants, cafes, and entertainment facilities like an arcade center and a cinema theater. It's the perfect place to indulge in some retail therapy and enjoy a day out with family or friends.
Maps: https://maps.app.goo.gl/NLubs49P5D17WLeS9
Non-Nuoc Fine Arts Village
For those interested in traditional Vietnamese handicrafts, Non-Nuoc Fine Arts Village is a must-visit destination in Da Nang. Located near Marble Mountains, this village is renowned for its exquisite handcrafted jewelry made from precious stones. You can find a wide range of rings, necklaces, pendants, and bracelets that showcase the skill and craftsmanship of local artisans. Non-Nuoc Fine Arts Village is the perfect place to find unique and authentic souvenirs to commemorate your trip to Da Nang.
Address: 160 Nguyen Duy Trinh, Hoa Hai Ward, Ngu Hanh Son District, Da Nang.
Phone: 0909860006
III. Tips on Shopping in Da Nang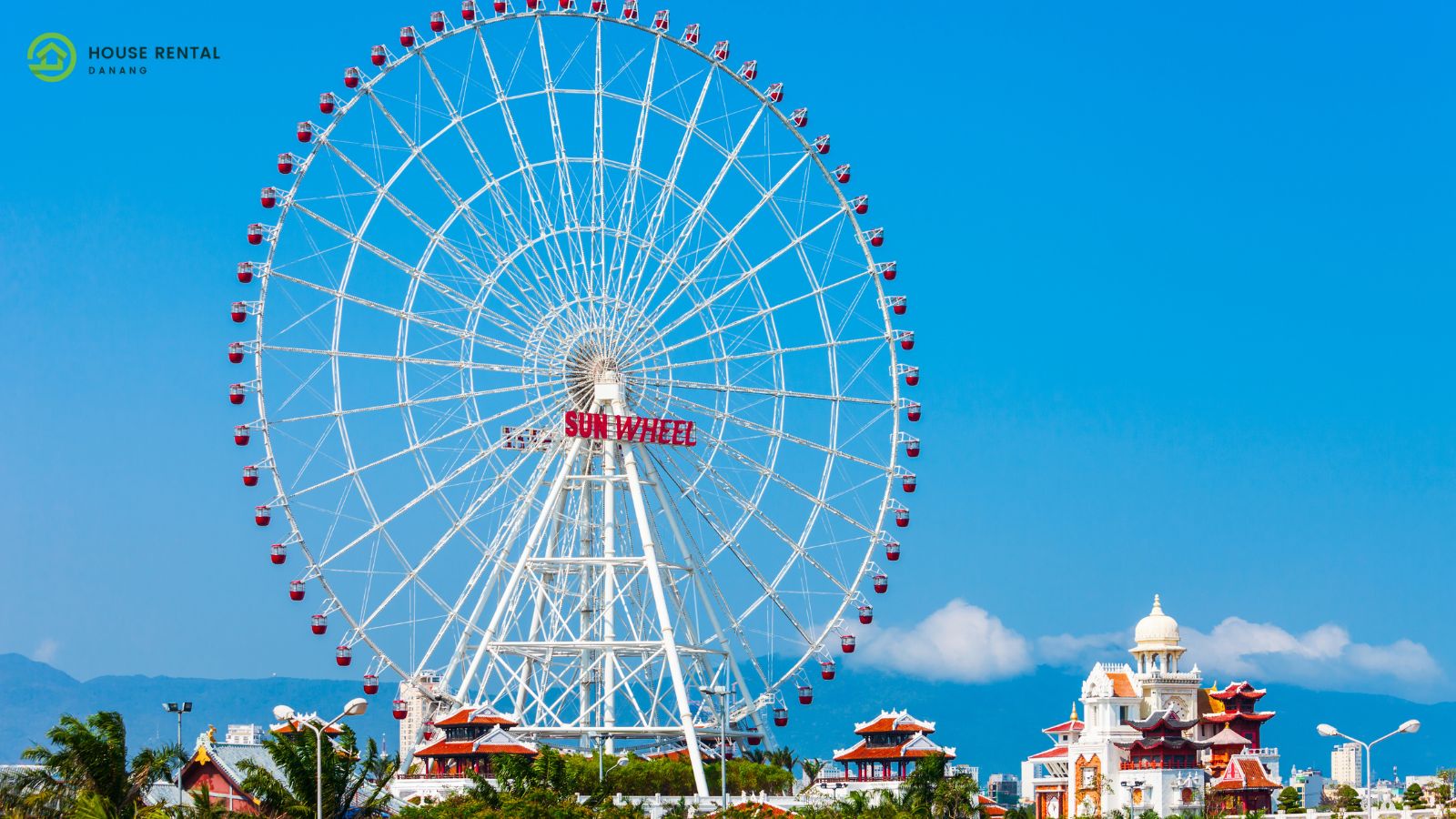 Don't purchase brand name clothes in traditional markets as they are usually fake. Look for official outlets for better quality.
Bargain as much as possible when shopping in markets as prices are often negotiable.
"Walking away" can be an effective tool to get a better price. If the seller calls you back after you walk away from their store, you may have successfully negotiated a good deal.
Familiarize yourself with Vietnamese currency (VND) before shopping as USD is not widely accepted.
Be cautious when buying sale items as they may have lower quality or be outdated.
FAQs
What is best to buy in Danang?
Danang is known for its handicrafts, so you can find beautiful handmade items such as ceramics, lacquerware, and textiles.
The city is also famous for its fresh seafood, so it's a great place to try and buy local seafood products.
Don't forget to pick up some traditional Vietnamese coffee or tea as well.
Does Da Nang have a shopping mall?
Yes, Da Nang has several shopping malls where you can find a variety of products and brands. There are some popular shopping malls in Da Nang including its maps:
Vincom Plaza Da Nang:
Lotte Mart Danang
Indochina Riverside Mall
Parkson Mall Da Nang
What is the biggest mall in Da Nang?
The biggest mall in Da Nang is Vincom Plaza Da Nang. It is a modern shopping center with a wide range of shops, restaurants, entertainment facilities, and a cinema. It offers a diverse shopping experience for both locals and tourists.
What is the biggest night market at Da Nang?
The biggest night market in Da Nang is the Helio Night Market. Located on 2/9 Street, Hoa Cuong Nam Ward, Hai Chau District, this night market offers a variety of food stalls, shops, live performances, and entertainment options. It is a popular destination for both locals and tourists to enjoy the vibrant nightlife and experience local culture.
Maps: https://maps.app.goo.gl/T3j7RZrPtU9Z4a9o6
Why is Da Nang so cheap?
There are a few reasons why Da Nang may be considered relatively affordable:
The cost of living in Da Nang is generally lower compared to other major cities in Vietnam.
The abundance of local markets and street food stalls offers inexpensive options for food and groceries.
The city's tourism industry has led to an increase in competition among hotels, restaurants, and shops, resulting in lower prices for visitors.
The availability of affordable transportation options, such as taxis and public buses, makes it easier to navigate the city without spending too much.
Related Post:
Conclusion
With its diverse range of products and vibrant shopping scene, Da Nang offers something for every shopper. From handicrafts and fine art to traditional clothing and local delicacies, there's no shortage of unique items to buy in this Vietnamese city. Explore the bustling markets and modern shopping centers of Da Nang to find the perfect souvenirs and gifts to bring home from your trip.
Happy shopping in Da Nang!