Tran Thi Ly Bridge: An Iconic Landmark in Vibrant Da Nang City
Welcome to Da Nang, Vietnam, where modern architecture meets natural beauty. Among the city's notable landmarks is the Tran Thi Ly Bridge, a cable-stayed bridge that spans the Han River and connects multiple districts in Da Nang. In this blog post, we will explore the history and beauty of the Tran Thi Ly Bridge, uncovering its significance, unique design, and the stunning views it offers of the Han River. Whether you're a tourist or a local resident, this bridge is a must-visit attraction that showcases the city's progress and serves as a symbol of resilience. Let's dive in!
History of the Tran Thi Ly Bridge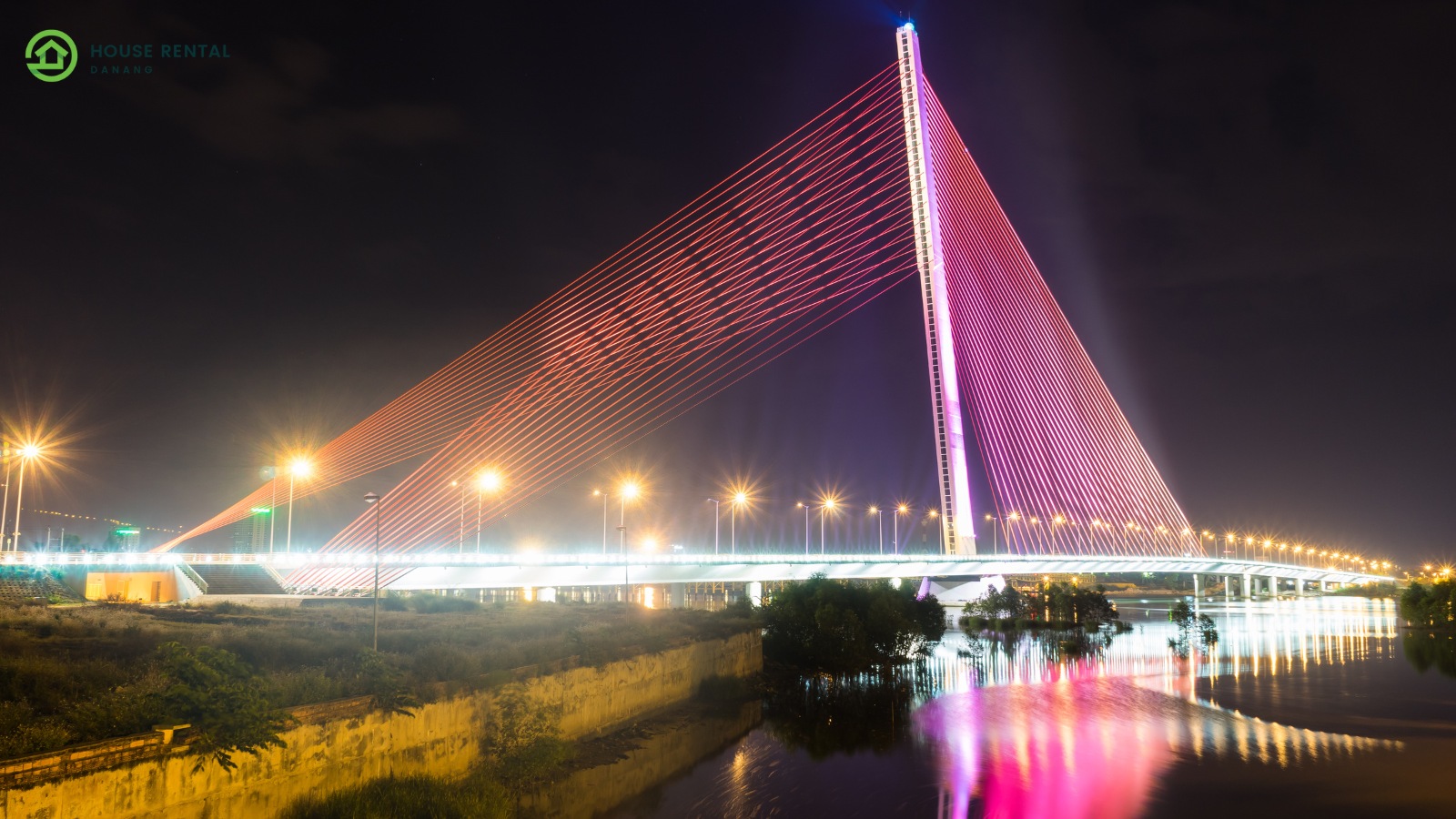 Before we delve into the bridge's design and attractions, let's take a step back in time to understand its historical context. The Tran Thi Ly Bridge replaced an older bridge known as the De Lattre bridge, which was constructed by the French approximately 60 years ago. The De Lattre bridge served as the first bridge to span across the Han River and played a crucial role in facilitating transportation between different parts of the city.
In 1955, following the end of French colonial rule, the De Lattre bridge was renamed Trinh Minh The Bridge after Trinh Minh The, a general of the army of the Republic of Vietnam. However, after the fall of Saigon in 1975, the bridge was given its current name, Tran Thi Ly Bridge, in honor of Tran Thi Ly, a revolutionary activist. Tran Thi Ly, also known as Tran Thi Nham, was a member of the Vietnam People's Army and the South Vietnam Liberation Army. Despite being brutally tortured during her imprisonment, she never revealed any revolutionary strategies or plans to the enemy. Her indomitable spirit and bravery made her a symbol of resistance and resilience.
Recognizing the need for a new bridge, the government decided to rebuild and replace the old Trinh Minh The Bridge. Construction on the new Tran Thi Ly Bridge began in April 2009 and was completed four years later. The project required a total investment of 497.7 billion VND. Finally, on March 29, 2013, the Tran Thi Ly Bridge was officially opened to the public.
Architecture and Design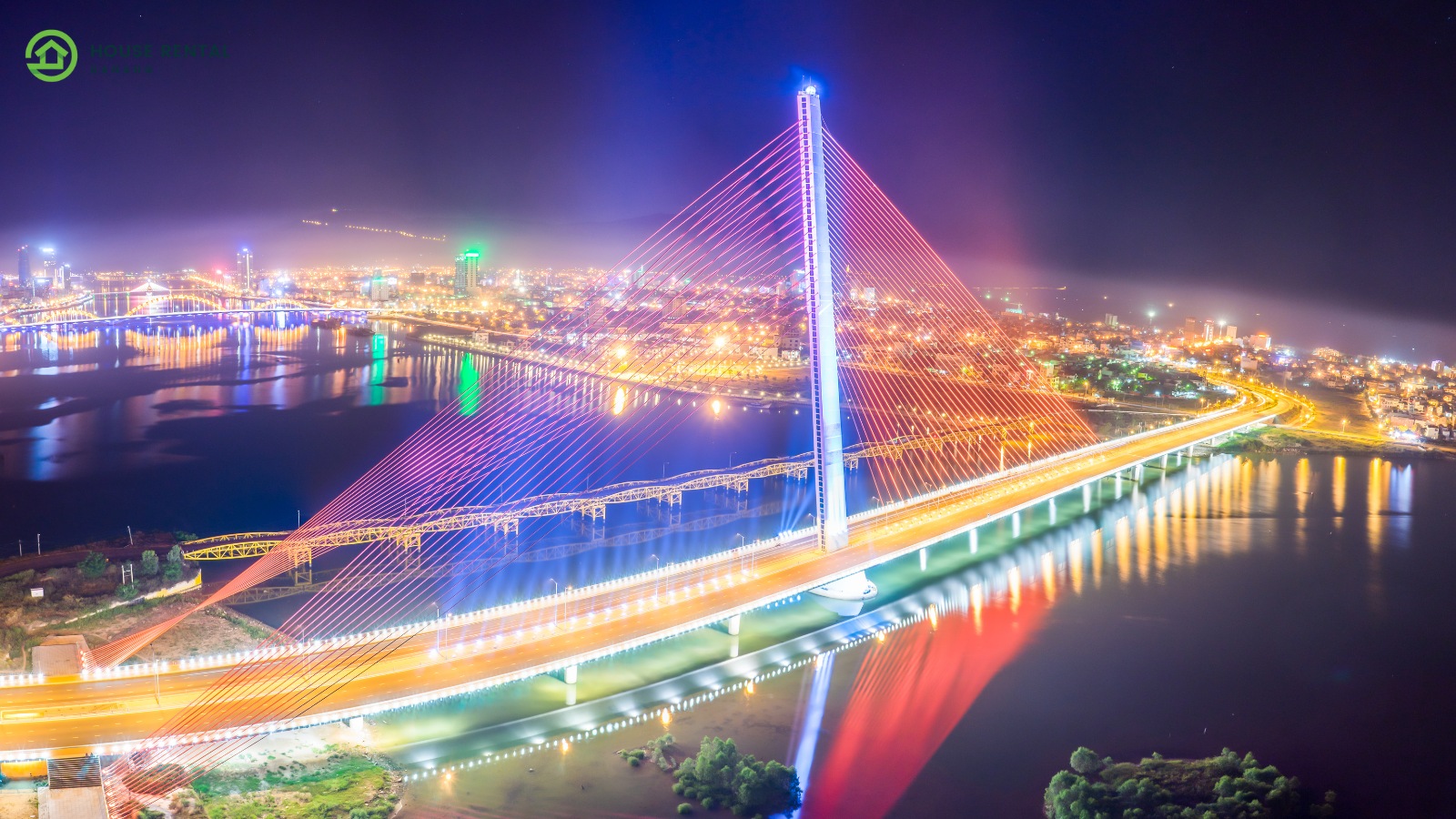 The Tran Thi Ly Bridge is more than just a means of transportation; it is also an architectural marvel. Designed with a modern aesthetic in mind, this cable-stayed bridge features three concrete pylons that resemble sails billowing in the wind. These pylons are connected by steel cables that give the bridge a light and airy appearance.
With a total length of 731 meters and a height of 145 meters above sea level, the Tran Thi Ly Bridge showcases impressive engineering feats. The bridge's inclined pillars and cable-stayed system contribute to its unique shape and design. From afar, the bridge resembles a sail stretching from the Han River to the East Sea. Its elegant curves and sleek lines make it a standout feature in Da Nang's skyline.
Additionally, the pillars of the bridge are among the largest ever used in bridge structures worldwide. Weighing in at 3.2 tons with a bearing capacity for the pier up to 32,000 tons, these pillars are a testament to human ingenuity and engineering prowess. The single-plane rope structure of the bridge is also noteworthy, measuring 34.5 meters wide and making it the largest of its kind in Southeast Asia.
Things to Do at Tran Thi Ly Bridge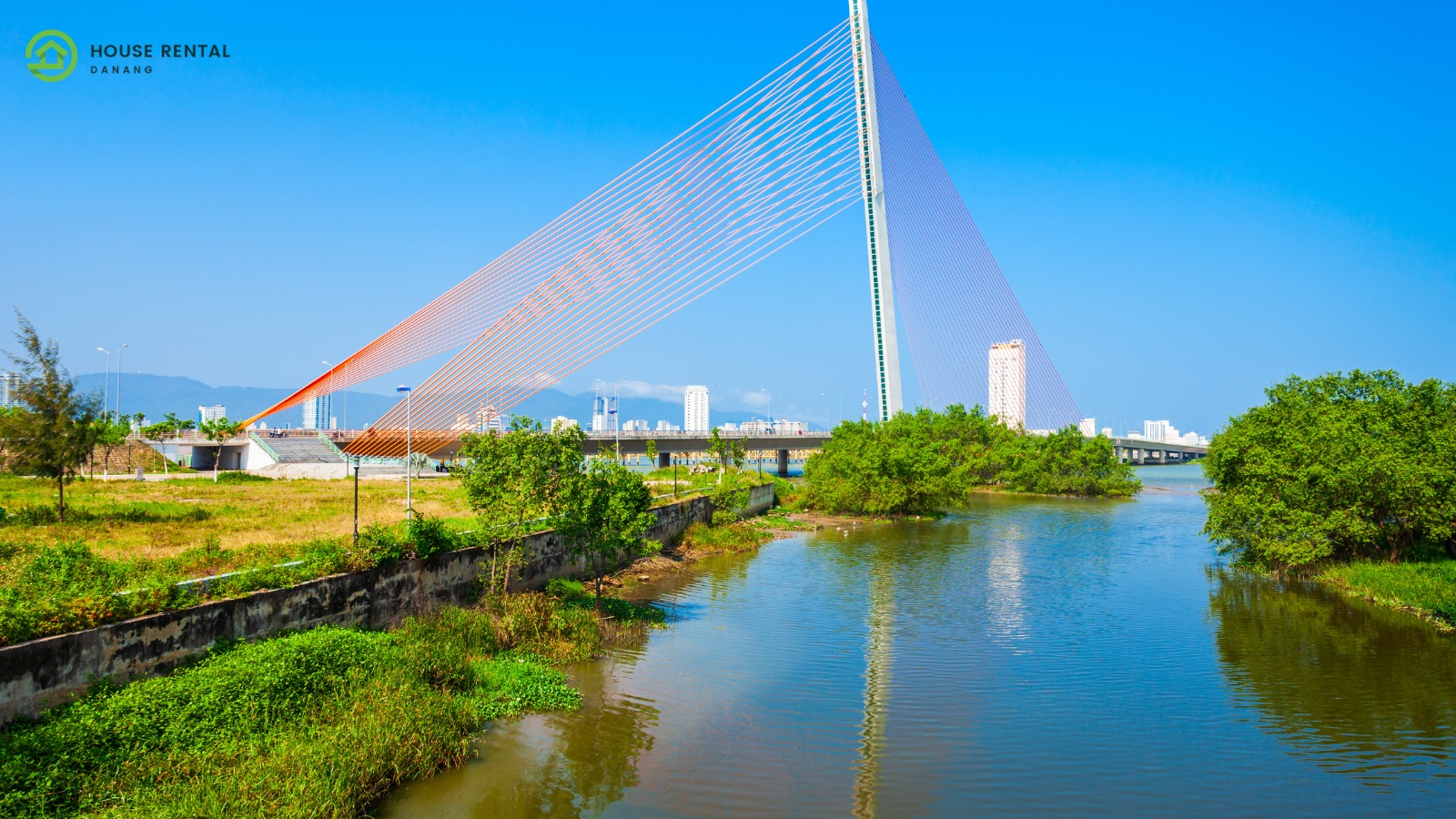 Now that we have uncovered the history and design behind the Tran Thi Ly Bridge, let's explore what visitors can do when they visit this iconic landmark. Here are some suggestions:
Check-in at a Unique Bridge
With its soft and elegant beauty, Tran Thi Ly Bridge has become an attractive attraction for tourists looking to capture memorable photos during their stay in Da Nang. The bridge's unique design, resembling sails facing towards the East Sea, adds a touch of femininity while maintaining a modern and unique aesthetic. Whether you visit during the day or night, Tran Thi Ly Bridge offers a picturesque backdrop for your photos.
Watch Da Nang City
From the Tran Thi Ly overpass, visitors can enjoy panoramic views of the Han River and its bustling banks. This vantage point allows you to admire other architectural marvels in Da Nang, such as the Dragon Bridge and Thuan Phuoc Bridge. As daylight turns into evening, witness the city come alive with vibrant lights from high-rise buildings, restaurants, and street activities. Immerse yourself in the lively atmosphere and take in the sights and sounds of Da Nang.
Indulge in Culinary Delights
Da Nang is renowned for its diverse culinary scene, and Tran Thi Ly Bridge is no exception. At the foot of the bridge, you'll find a bustling snack street with over 20 stalls offering a variety of mouthwatering dishes. Sample local favorites like salted yogurt, sucked snails, ram rolls, mixed jackfruit, sandwiched rice paper, dried beef, cheese sticks, fried fish balls, and more. This street comes alive from 3 pm to 11 pm daily and is an ideal spot to meet friends and savor delicious food.
Reviews and Testimonials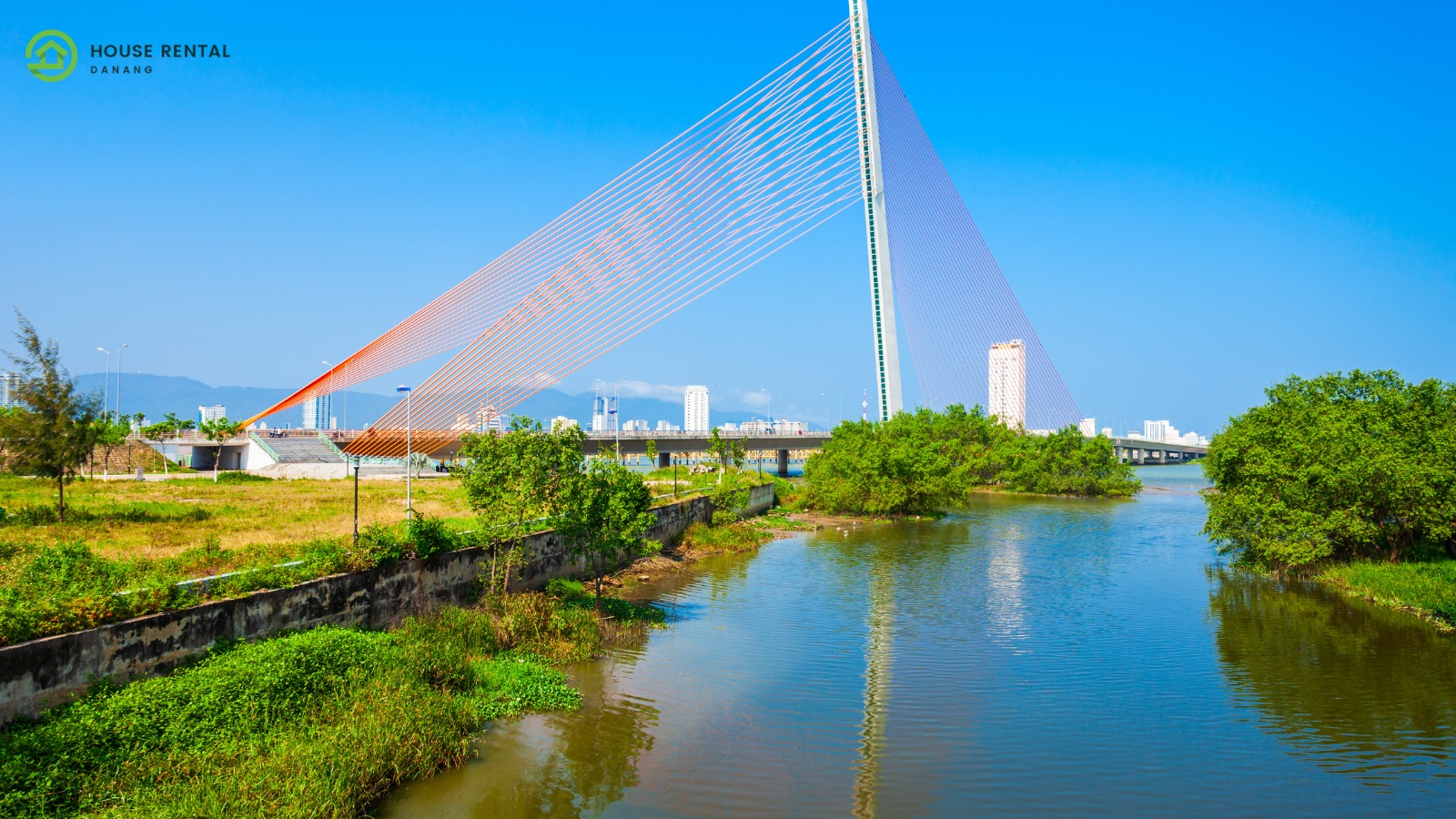 Visitors from around the world have shared their experiences at Tran Thi Ly Bridge on platforms like TripAdvisor:
"Interesting bridge over the Han River, located south of the famous Dragon Bridge…it gets very bright and colorful." – Karl Fiona from Sydney, Australia
"Tran Thi Ly Bridge was seen each and every day from our place! We sure enjoyed it and its colors that kept on changing!" – Stefan O from Malmö, Sweden
These reviews highlight the intrigue and beauty that visitors find when exploring Tran Thi Ly Bridge.
Getting to Tran Thi Ly Bridge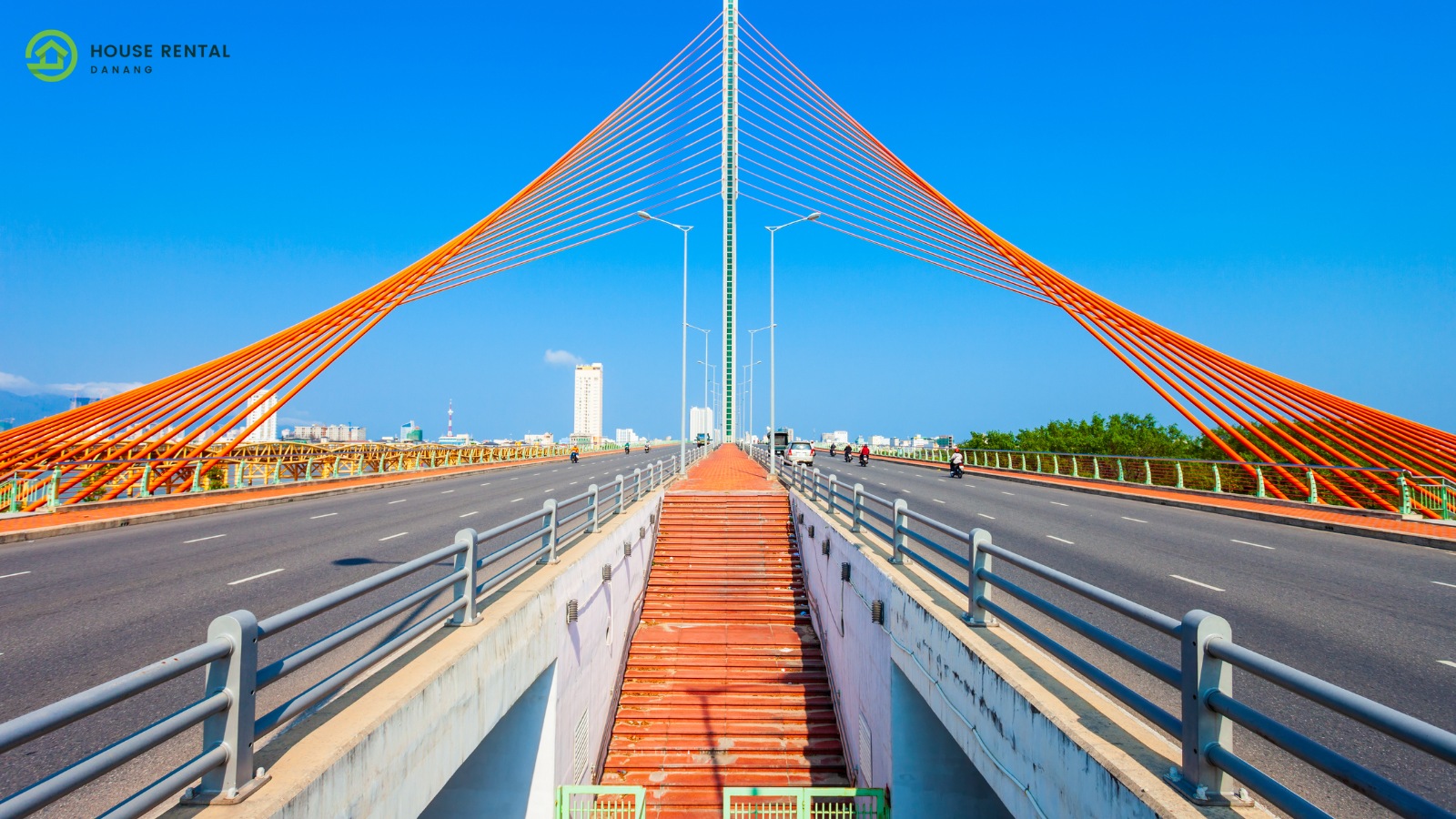 If you're planning to visit Tran Thi Ly Bridge in Da Nang, ng your way there is simple. The bridge is conveniently located in the city center, making it easily accessible from various points in Da Nang. From Da Nang International Airport, follow Duy Tan Street and then Tran Thi Ly Street for approximately 15 minutes until you reach the bridge.
Nearby Attractions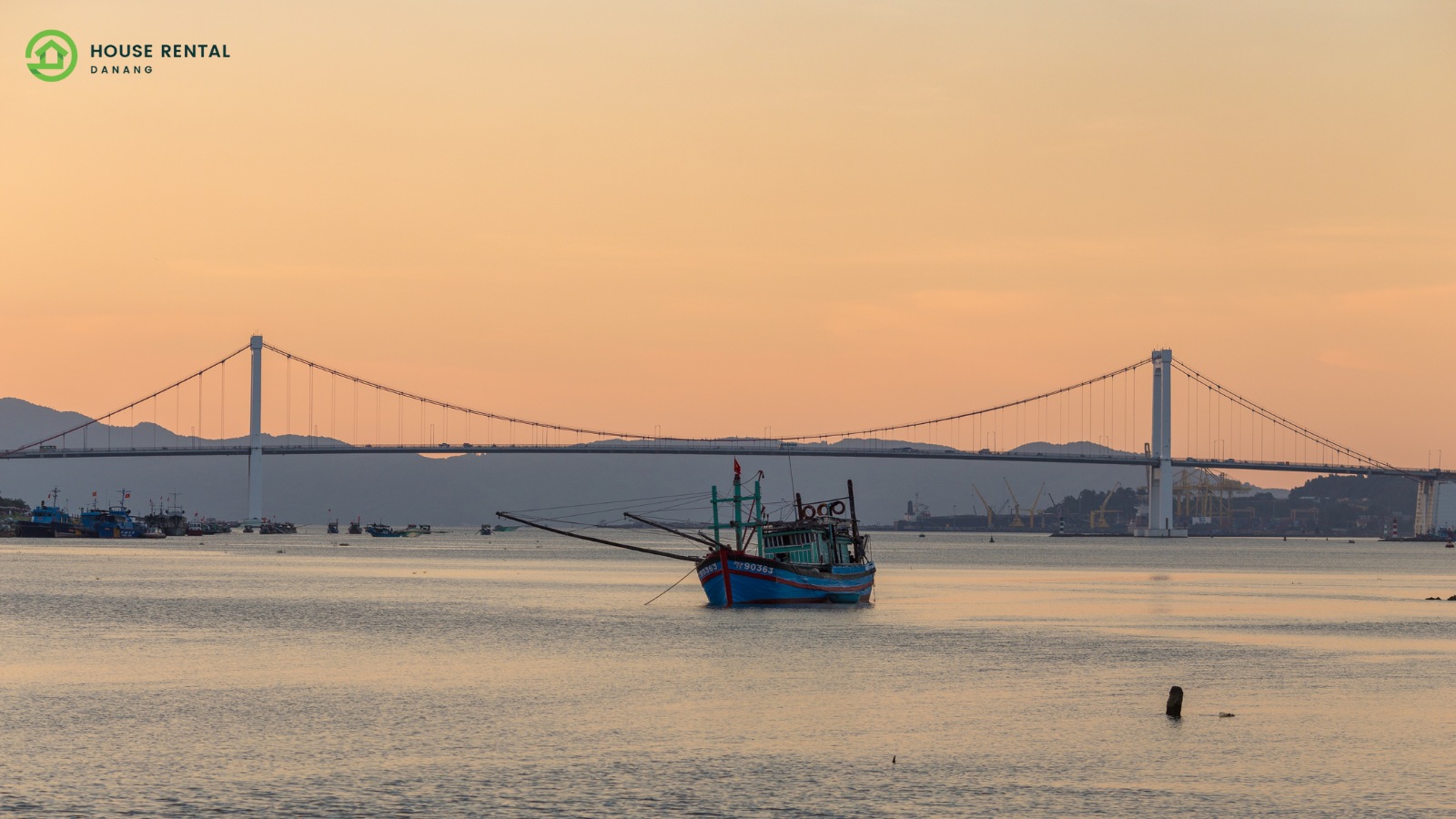 While visiting Tran Thi Ly Bridge, take advantage of its central location to explore other notable attractions in Da Nang. Here are some recommendations:
Dragon Bridge
Marvel at Vietnam's longest dragon-shaped bridge that spans across the Han River.
Han River Bridge
Discover another iconic bridge known for its unique swing mechanism.
Marble Mountains
Explore these five limestone hills offering breathtaking views and historical significance.
My Khe Beach
Relax on one of Da Nang's most beautiful beaches known for its golden sand and crystal-clear waters.
Da Nang Cathedral
Visit this pink church with Gothic-style architecture that stands as a symbol of Catholicism in Da Nang.
These attractions are just a few examples of what Da Nang has to offer beyond Tran Thi Ly Bridge.
Related Post:
Conclusion
The Tran Thi Ly Bridge is not just a transportation link; it is a symbol of Da Nang's progress and resilience. Its unique design and engineering feats make it a must-visit attraction for tourists and locals alike. Whether you're admiring its beauty during daylight hours or capturing stunning photos at night when it comes alive with colorful LED lights, this bridge offers an unforgettable experience.
When planning your trip to Da Nang, be sure to include a visit to Tran Thi Ly Bridge on your itinerary. Immerse yourself in its rich history, marvel at its architectural brilliance, and enjoy panoramic views of the Han River. Da Nang's Tran Thi Ly Bridge is waiting to captivate your senses and create lasting memories.