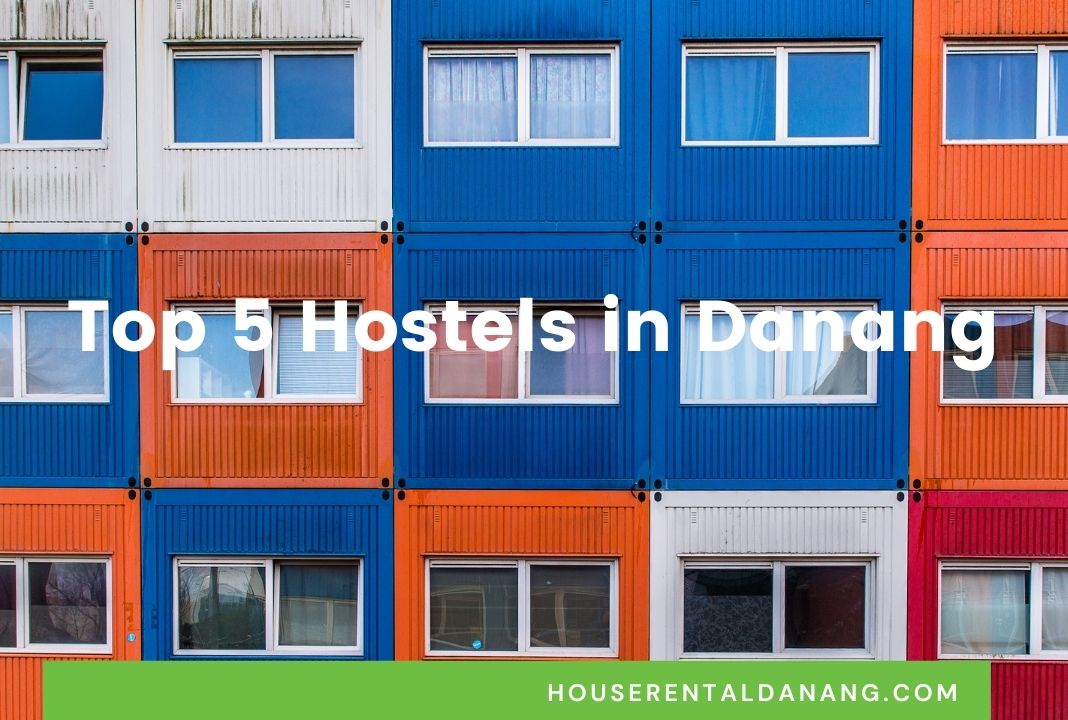 Top 5 excellent Hostel Danang 2019 revealed!!!
If you plan to travel to Da Nang and you want to choose a Hostel Danang to book in advance. However, Hostel information on websites is too much. The information is still unclear, and you still wonder about questions:
Which is the best view Hostel Danang?
Which is the cheapest Hostel Danang?
 Which is the most comfortable Hostel?
Which Hostel is near sea?
Which is the most beautiful Hostel for "virtual living" check-in?
Which Hostel simultaneously creates comforts and conveniences with excellent service staff, is worth the money, etc.
For everyone to compare, select, and decide based on their demands and interests.
>>>> Xem bản Tiếng Việt Tại Đây Homestay Đà Nẵng
HouseRentalDanang.com is based on evaluations of booking websites to select many Hostels in Da Nang: Top 5 Hostel Danang – the most chosen by tourists. And following characteristics are analyzed to makes your easy decision:
Hostel Overview
Room information
Room price
Hostel location
Guests' views based on following criteria: location, cleanness, comfortableness, conveniences, service staff, and affordable price
Contact address
Let's review the list of Top 5 Hostel DaNang for easy selection!
#1. 1986 Hostel DANANG: STYLE Hostel, THE BEST BEAUTIFUL HAN RIVER
1. Overview of 1986 Hostel:
1986 Hostel is located on the bank of Han River with a view towards the river in a beautiful and cool way. Thus, when you come to this place, you enjoy nostalgic, gentle space and difference from the most other Hostels in Da Nang.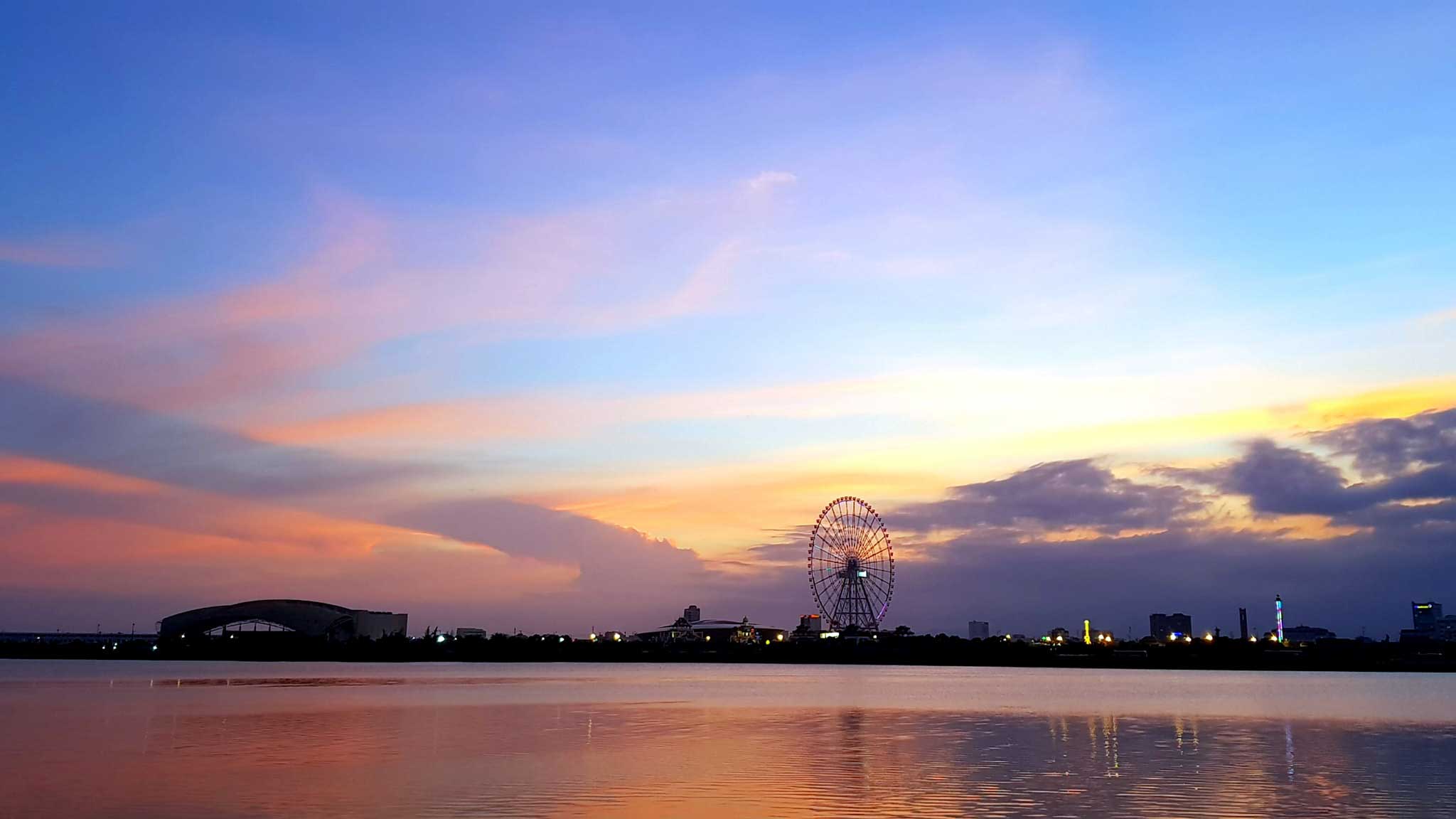 Coffee shop with river view is located on the first floor of 1986 Hostel. When you enter this shop, you sip coffee cups and immerse in the space which is decorated in a nostalgic coffee style in the early years of innovation period, 1986 and breathe cool air from the river. It will be an indispensable experience when you come to this Hostel!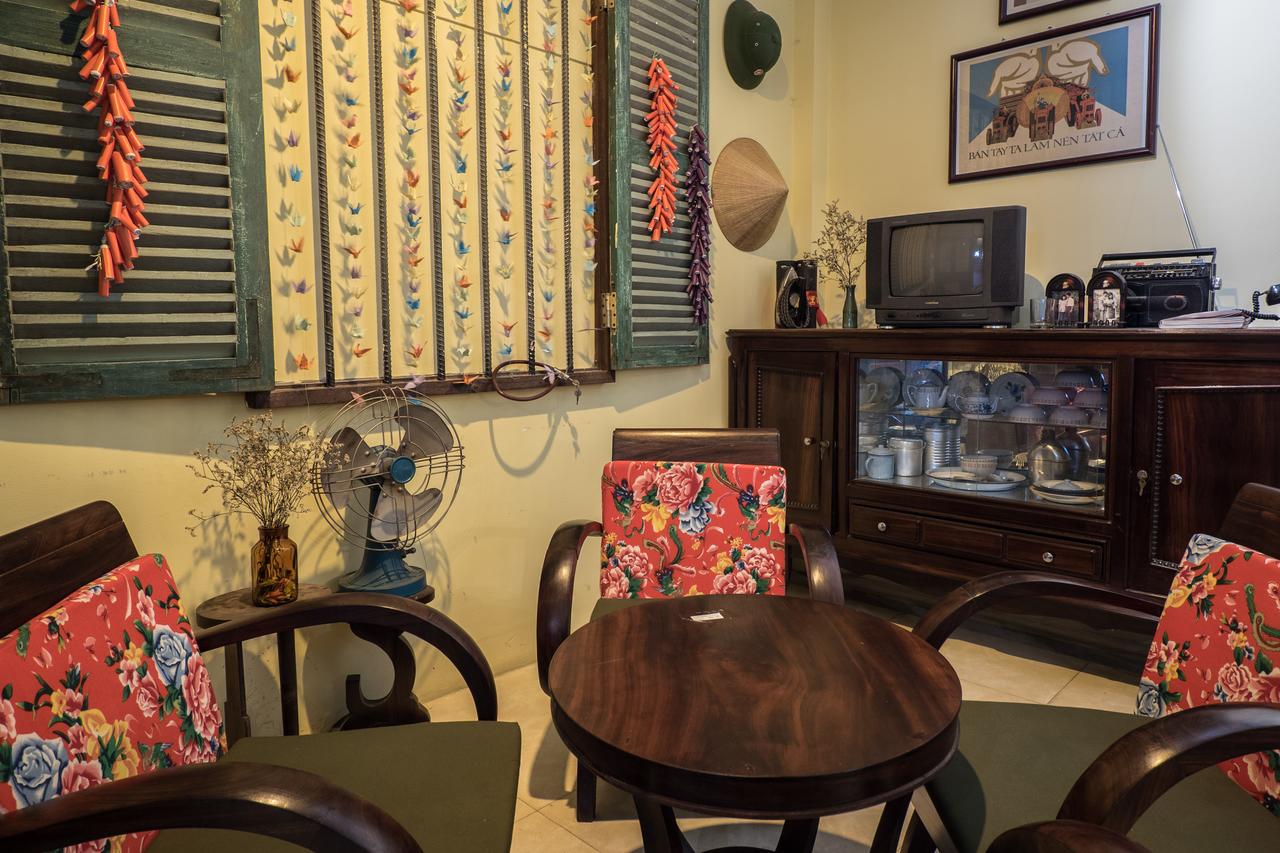 On the one hand, 1986 Hostel has a relatively large area. On the other hand, the layout is considered each color. Every detail makes every corner of the Hostel become a highlight, which is lovely, friendly and subtle.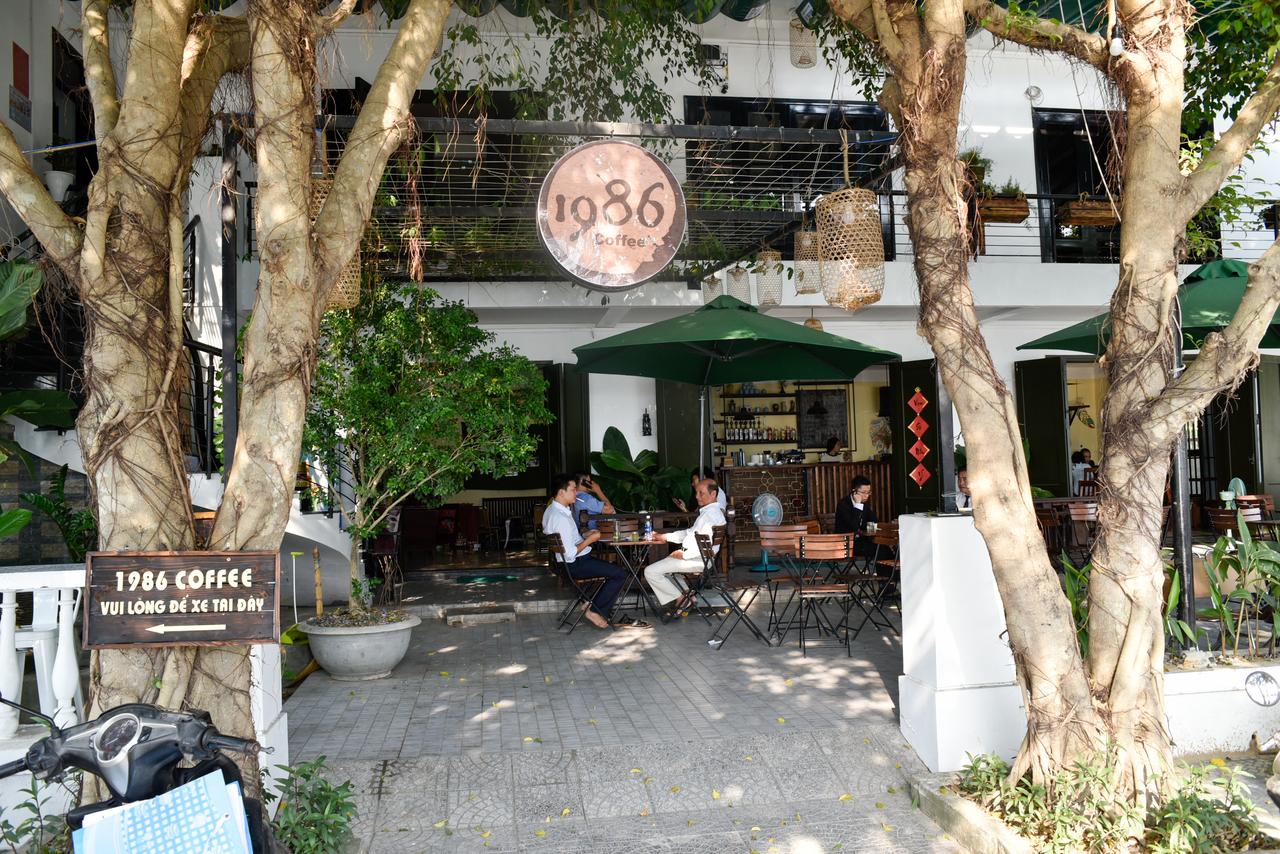 1986 Hostel has many outstanding advantages and brings a simple close, warm and nostalgic style with beautiful Han River view. Besides, it provides an affordable price. 1986 Hostel deserves to be the first and familiar name in the list of the most beautiful Hostel in Da Nang.
A beautiful Han River is in front of 1986 Hostel
Terrace is extensive with the view towards Han River
Outdoor party area, wide and open cook-rooms on the third floor that everyone can use. Full cooking utensils used for individuals and friend groups, etc.
Hot water, 24/24 security
Motorbike rental, train ticket booking, airport transfer, car to Hoi An, Ba Na, Hue, My Son tours, etc.
Very delicious coffee, drinks on the first floor
2. Room information
This is one of the most convenient places to stay because it has many room types and meets demands of many guests in groups, couples or individuals. Many guests selected 1986 Hostel to enjoy their honeymoon, go to meeting for all families and relatives or hold the meeting. 1986 Hostel has six rooms: 4 single rooms and 02 dorms.
Four separate single rooms with 3-star standard are extremely affordable. The area is up to 20 square meters. Han River view is very romantic at night (of course, bathroom and WC are private). Each room is decorated in a gentle and straightforward style. However, it still has subtlety and attentiveness of the owner. Make sure that all people feel warm here like in your own homes. Rooms are fully air-conditioned and have sofa seating area. Towels, face towels, toiletries, shampoo, premium bath oils, and hair dryers are also provided to guests.
Photos:
Han River view (See room photo here)
King room (See room photo here)
Two dorms: A seven-bedroom and a nine-bedroom are clean, convenient, neat, youthful and fresh and have high-quality bedroom and cushions. The capacity is up to 16 peoples with full facilities (separate wooden storage boxes). Two dorms are suitable for your groups, families, and classmates. Room price is from VND 89, 000 /bed.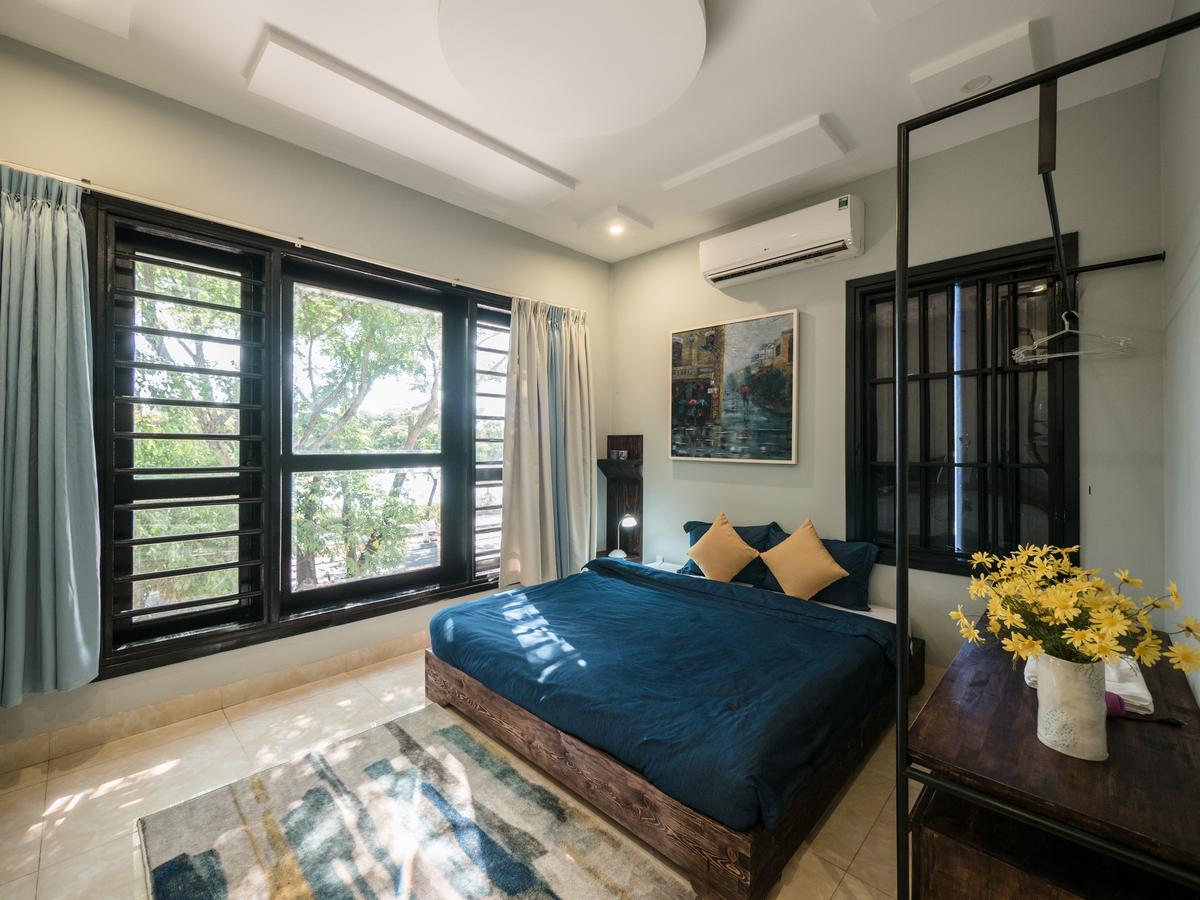 Double room with Han River view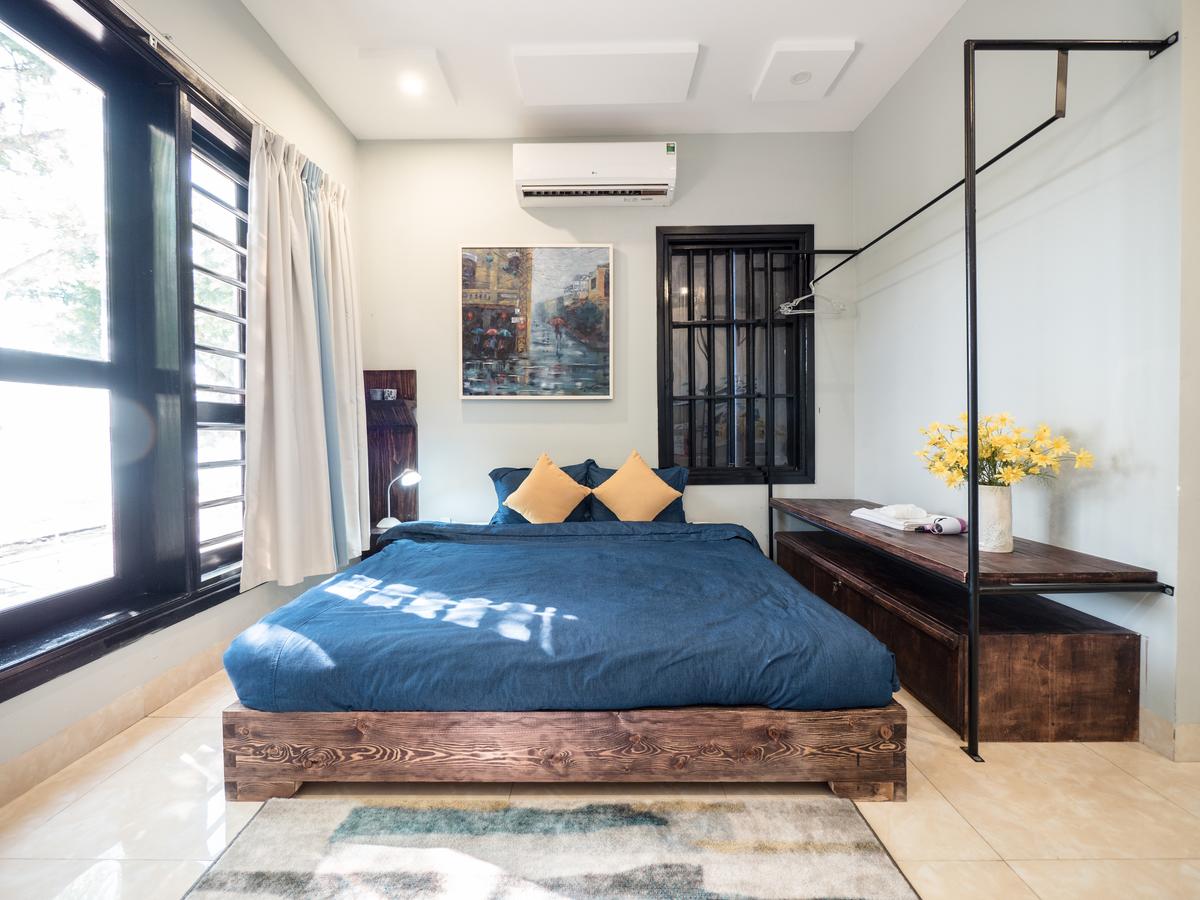 Double room is decorated in a simple style but it extremely delicate and warm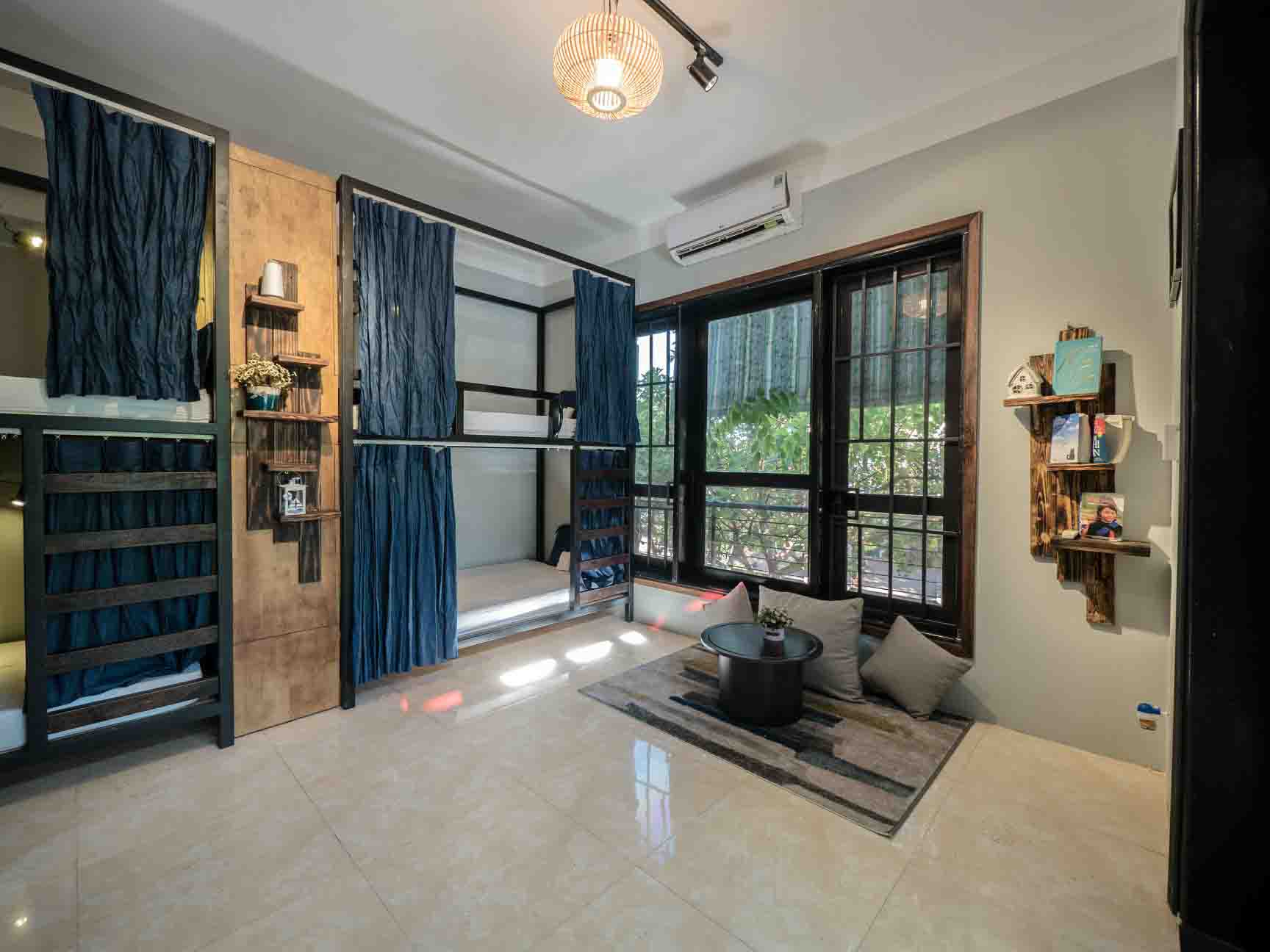 Bunk bedroom is nice and warm with the price of VND100, 000/night/guest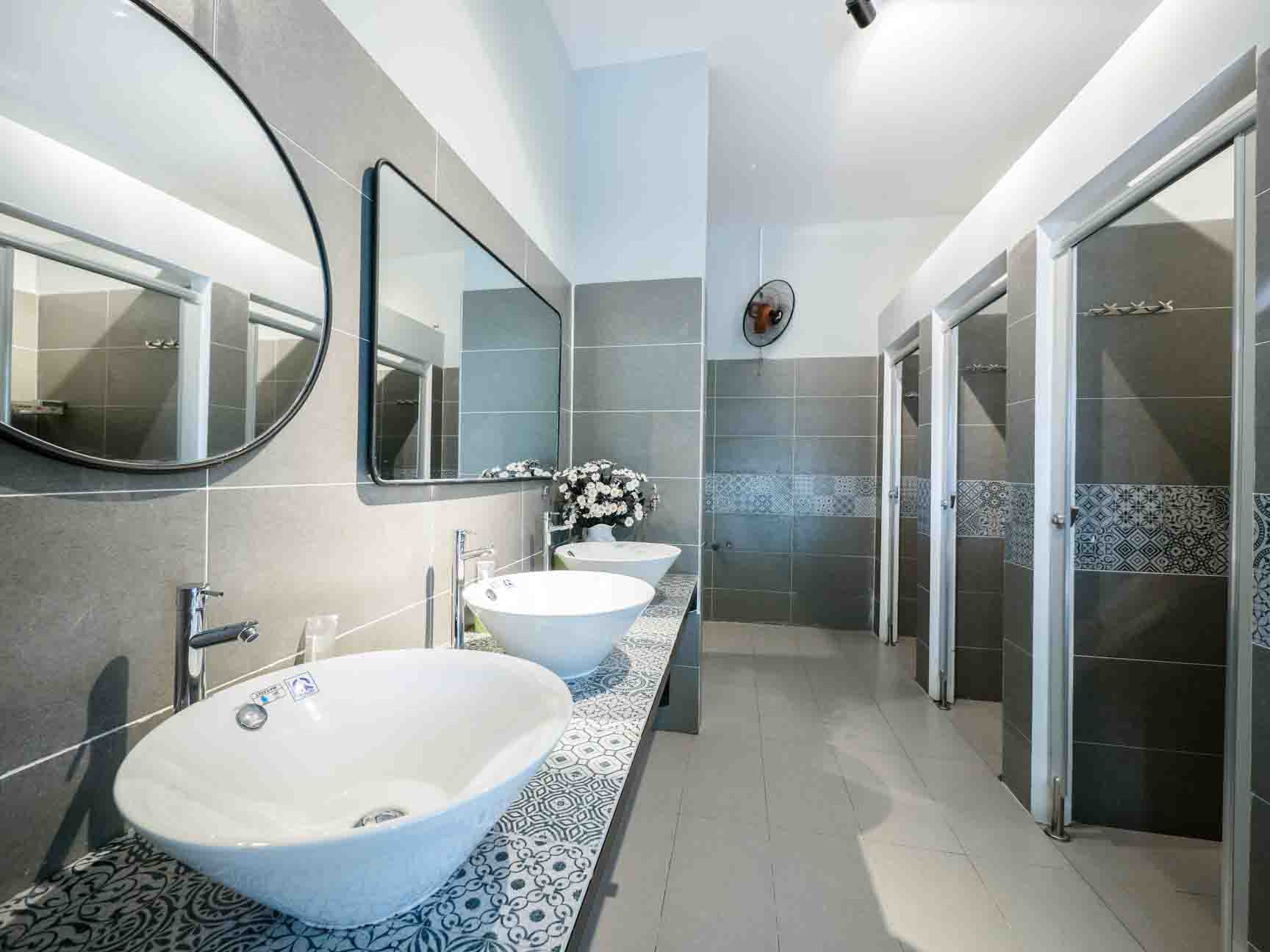 WC and bathroom are clean and spacious.
A unique feature of 1986 Hostel Danang is that the entire terrace area on the third floor is spacious and airy. Cook-room with full utensils helps to organize interesting and complete group meetings and outdoor parties, which saves unforgettable memories.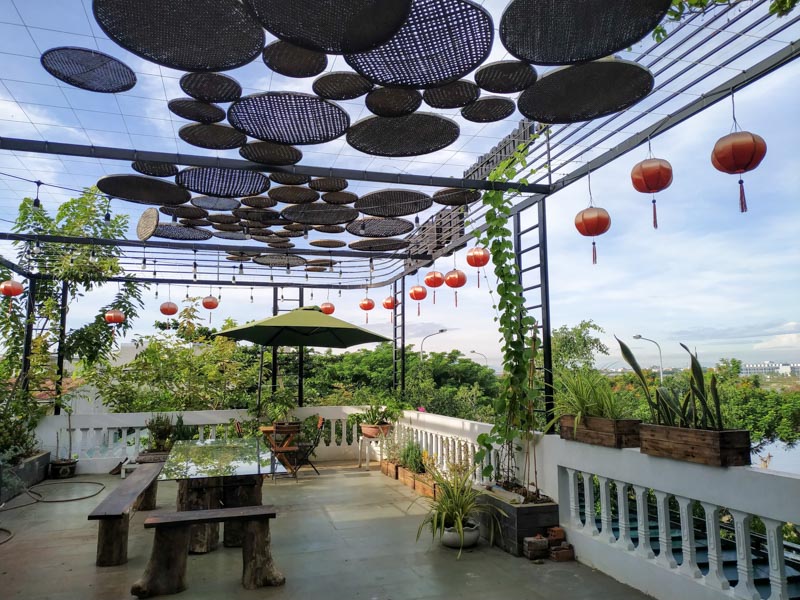 Terrace area of the Han River view is wonderful. Space to organize a barbecue and outdoor parties
3. Room price:
Dorm (bunk bed): The price is VND 99, 000 VND/person/night. Groups or full room will have a preferential rate of VN D89, 000/bed. See detailed photo here.
The double room has two types:
Besides, 1986 Hostel also enthusiastically supports services such as motorbike rental, ticket booking to famous tourist destinations such as Ba Na Hill, Cham Island, Ngu Hanh Son, etc.
Whether you travel alone or travel in a couple and groups, 1986 Hostel still meets relaxation needs of everyone. And it is important to help you save a lot of money for your stay.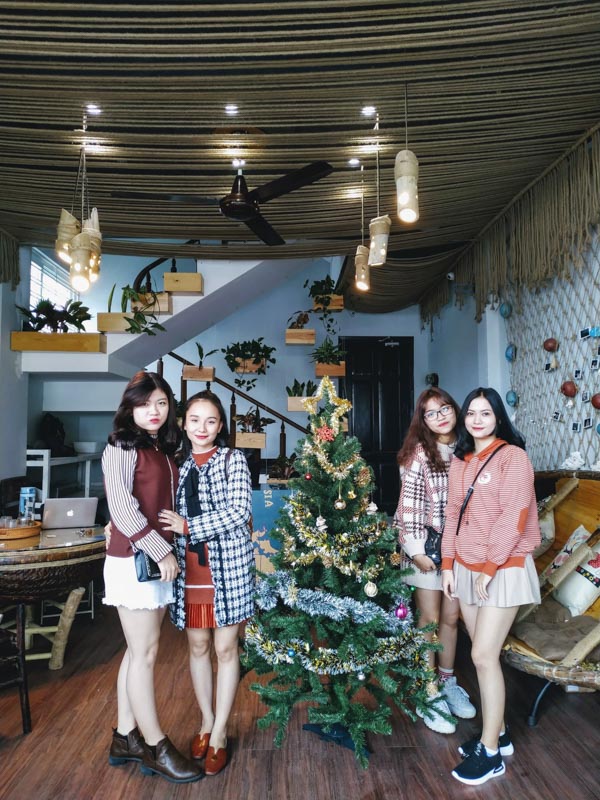 "Thanks for Hostel 1986, especially both cute and considerate brothers and sisters. Hostel 1986 has clean room, extremely bright living space and convenient location. If I travel to Da Nang next time, I will still choose here"
4. Location
A unique thing that makes you save "check-in" in 1986 Hostel Danang because it is located in an extremely advantageous area and it is convenient for you to go everywhere.
The location is extremely convenient. It takes less than 5 minutes by car from My Khe beach and 10 minutes from the center.
500M from My An Market
5 km from airport (VND70,000 to catch Grab from the airport to 1986 Hostel).
Asia Park Da Nang – 1 km
Love Lock Bridge Da Nang- 2.7 km
Tran Thi Ly Bridge – 1 km
Non Nuoc Village – 2 km
Dragon Bridge – 2.6 km
Cham Museum – 2.7 km
Indochina Riverside Mall – 3.5 km
Han Market – 3.7 km
Han River Bridge – 3.7 km
5. Guests' reviews.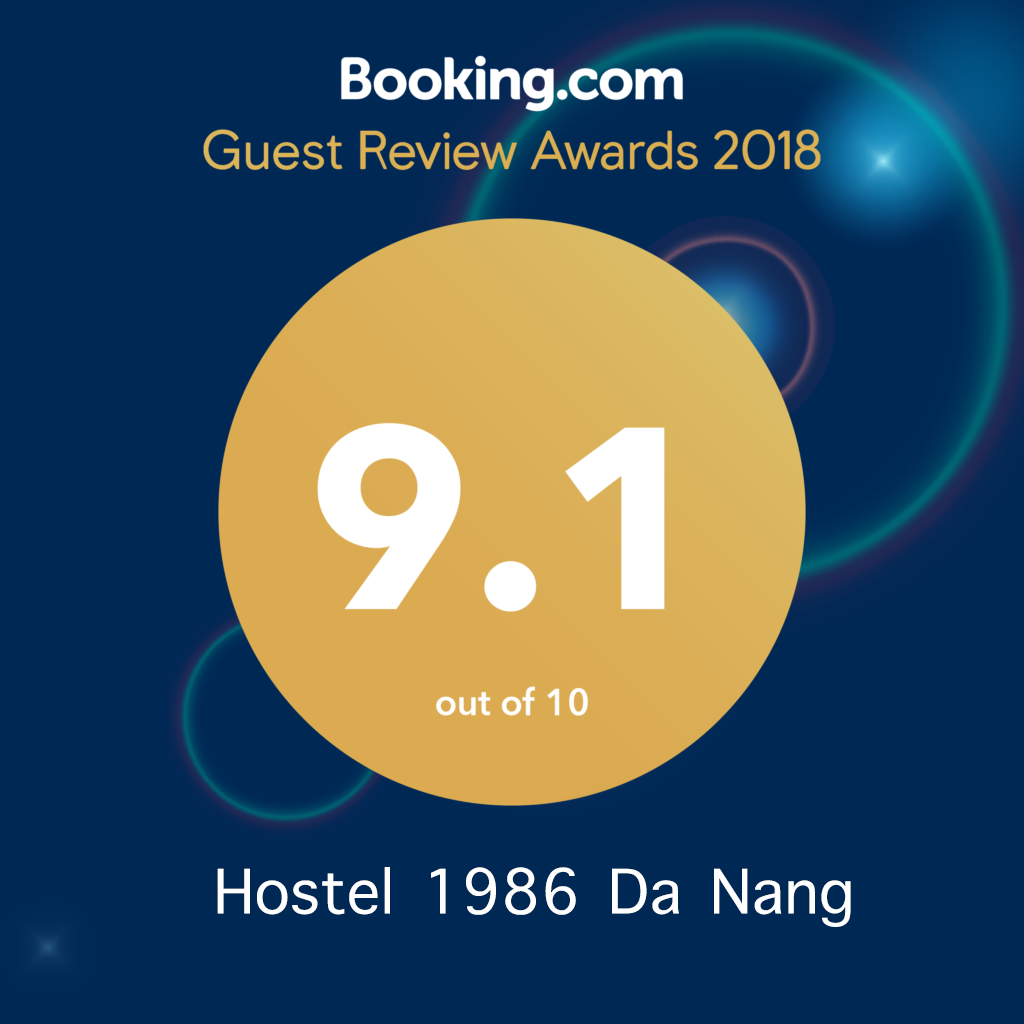 Below comments from guests in 1986 Hostel Danang:
"Oh, my god, I have never gone to any Hostel which has simple, nice and warm room like 1986 Hostel Danang. At first, some friends told that it is far from sea and center. Finally, I decided to book 1986 Hostel Danang because I saw very beautiful pictures. As a result, no matter how much I expected, it is convenient to pass street and sea. In front of the Han River, I could walk along the river to pass the street and bridge, and it only takes 5 minutes to pass sea. I intended to eat out after going out. Finally, we were determined to cook the evening once because of so beautiful the third floor. Until we moved out lovely scene, like a restaurant reserved for us.
Thanks for Ms. Hoai and manager who are really friendly and enthusiastic, I feel that this Hostel is same as my home. I will come back, thank you, everyone, here again.
"The road to the Hostel is very nice.  From the airport, you can experience the change from the city to quiet and sparkling streets of the Han River. Location is easy to find. The large coffee shop is spacious on the first floor with a good concoction. You can go down to sip morning coffee. Rooms are spacious, comfortable and beautifully decorated. It is suitable for people who like their own space, or families. I will choose a Hostel rather than a hotel because all facilities are adequate and are not "industrial". The feeling of being in it is much better. Well, the Hostel friends are very enthusiastic, you will be whole-heartedly helped to discover Da Nang. Thank you, everyone, in 1986 Hostel Danang. 😉 "
6. Contact:
Phone number: 0935 875 188 – Ms. Hoai, receptionist (before 17 pm) or Mr. Cuong 0935 245 171
Fanpage detail:  https://www.facebook.com/1986HostelDanang/
#2. PACKO Hostel: Hostel DANANG WITH RACING SPACE, THE MOST BEAUTIFUL AND COLORFUL CONTAINER SHAPE
1. Packo Hostel Overview
Built in 2016, Packo Hostel is one of the popular Hostel Danang because of its many unique and colorful rooms. Its' design from old containers is very impressive.
Packo Hostel's lovely containers are placed side by side, in the middle of the wide ground. It is convenient for sightseeing even in the room, and you feel close to nature.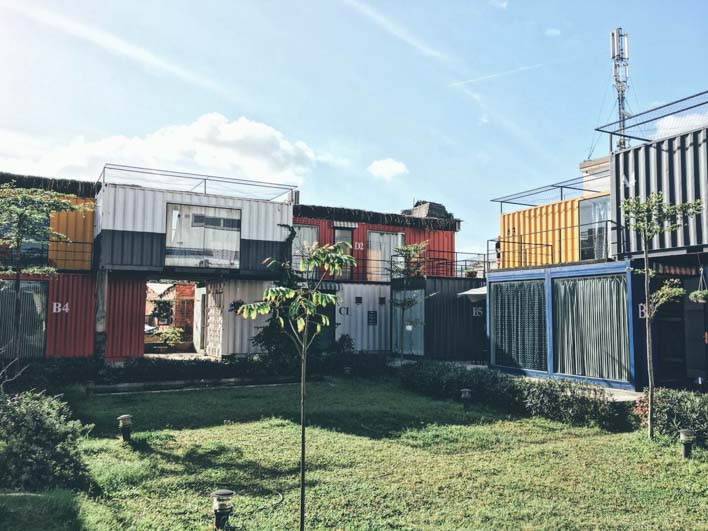 Packo Hostel bedrooms are quite fully equipped. Space is open and is arranged cleanly and neatly. It is close to young people, especially students.
Packo Hostel is one of Hostel Danang that offers accommodation with garden combined with lovely tables and chairs. Let you enjoy a hot cup of tea in the morning beside some good book pages. Or you sit on the porch to drink a delicious cup of coffee on rainy days. It is romantic when you enjoy sightseeing with your lovers.
2. Room information
Packo Hostel has a total of 4 rooms including 01 single room and 03 dorms: 01 eight-bed dorm; 01 six-bed dorm and 01 four-bed dorm.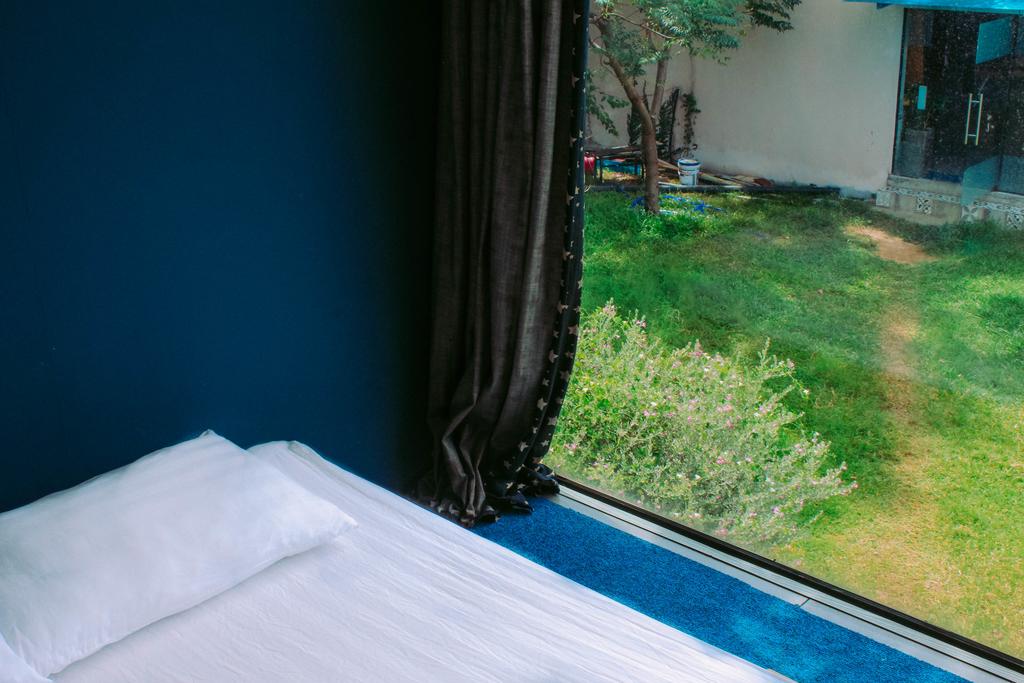 3. Room price
Room for two people: VND 500, 000/room
Room for four people: VND 200, 000/person
Room for six people: VND 180, 000/person
Room for eight people: VND 180, 000/person
4. Location:
Places such as Dragon Bridge, Indochina Riverside shopping center and Museum of Cham sculpture, etc. are only 2 km from Packo Hostel. If you want to walk to My Khe beach, it only takes 10 minutes.
Thanks to the impressive design style and fancy decoration, not only Packo Hostel Danang is an interesting place to stay but it also an ideal place for you to take virtual living photos.
Love Lock Bridge Da Nang – 1.7 km
Dragon Bridge – 2.1 km
Tran Thi Ly Bridge – 2.2 km
Han River Bridge – 2.3 km
Cham Museum – 2.4 km
Indochina Riverside Mall – 2.4 km
Han Market – 2.5 km
Man Thai Fishing Village – 2.8 km
Asia Park Da Nang – 3 km
Non Nuoc Village – 3.1 km
5. Guests' views in Packo Hostel Danang
Serve staff: 8.8
Cleanness: 7.7
Worth the money: 8.2
Location: 8.6
Comfortableness: 7.9
Convenience: 7.5
Breakfast: 7.2
Free wifi: 7.9
Mr. Cloud reviewed Packo Hostel
"This is the first time I have stayed in a Hostel and Packo gave me a relatively good impression.
 The first thing is very convenient location and it takes 1 minute to walk to sea. The next thing is room. I booked a room in a hurry and a female staff reported that there were only 2 bunk beds and I would stay with other people. Firstly, I was quite disturbed with this inconvenience. After that, I felt everything is ok: Room is clean and neat and has private space. Conditioner is cool. There is a lot of Virtual living spaces. Packo is an appropriate vacation place for people who like taking photos. The biggest plus point for me is that the staffs here are young and enthusiastic, especially thoughtful female receptionists with good observant mind. Those qualities are quite rare for people at the age of under or above 20.
However, Packo still has a minus point: bathroom and WC are designed quite simply; small water makes the bath uncomfortable. (Ps: It does not require facilities for one Hostel, but I hope that management board will have a reasonable plan for Packo to improve further). I will return to Packo for the most recent occasion, many thanks!"
6. Contact:
#3. MEMORY Hostel: Hostel WITH RETRO ARCHITECTURE AND THE MOST BEAUTIFUL CONTEMPORARY BREATH
1. Memory Hostel Overview
To create a very familiar experience and be as close as living in a family of Central Vietnam for visitors, Memory Hostel Danang used fired bricks as the main material to be inspired by Cham Pa architecture. In spite of rustic nature, it is still very modern.
Another difference is that all items in Memory are very cute and are mixed between modernity and nostalgia. Some items were made in traditional Vietnamese style. The rest of items was recycled from seemingly ancient items. They make guests feel close to Vietnamese nature. In addition, old floral tile backgrounds are used to create ups and downs beauty of time.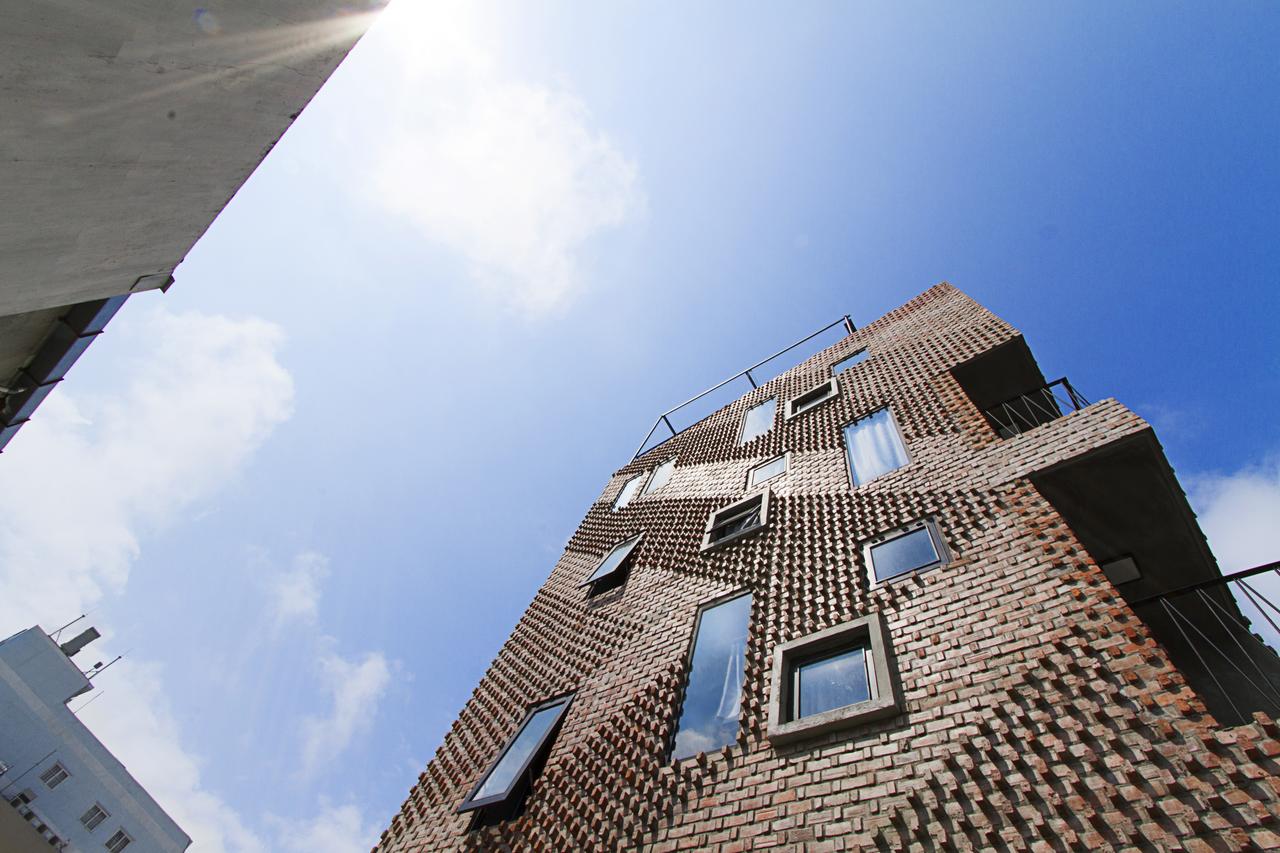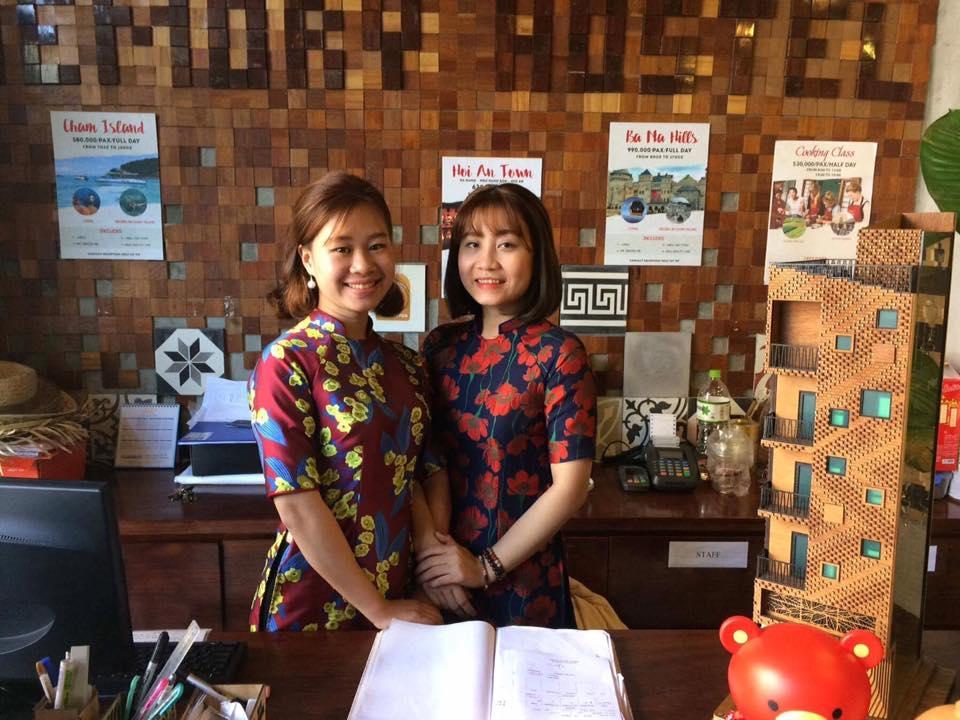 2. Room information
Memory Hostel has 5 floors. Each floor includes about 2 rooms with very neat dorms for men and women. They are convenient for individuals and groups.
Different from other Hostels, there are separate double rooms. Memory Hostel only specializes in dorms. There are different types of rooms, rooms for 4 people, rooms for 6 people and rooms for 8 people.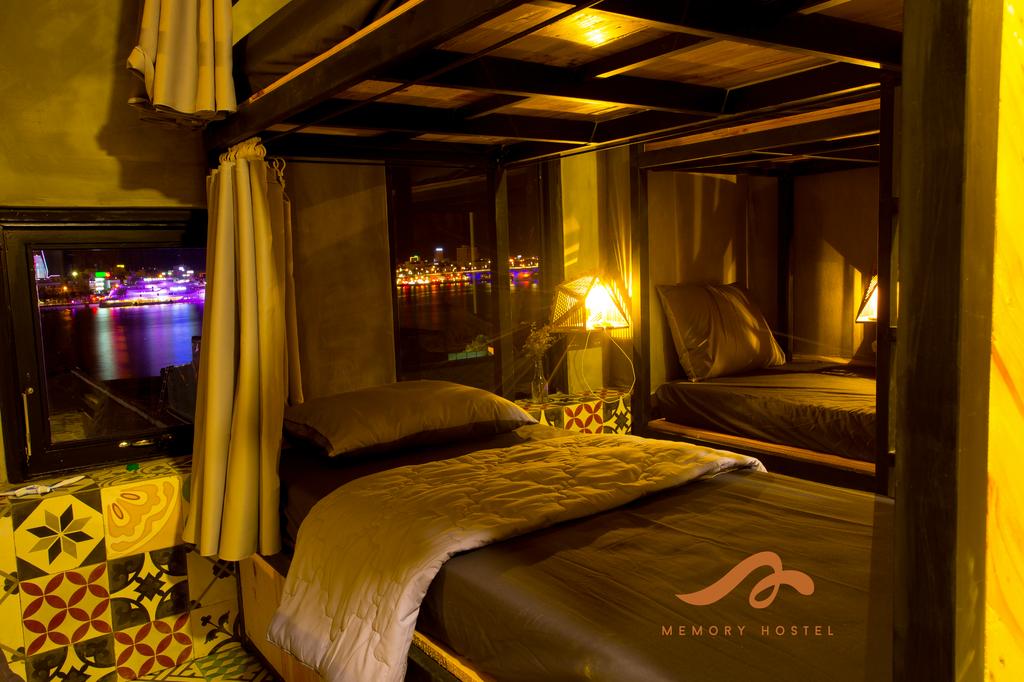 In addition to impressive architecture, Memory Hostel also attracts guests with very interesting services. For example, you're traveling alone and you feel to need a partner, you can immediately recommend a free city tour, or you do not know interesting addresses of Da Nang in terms of cuisine and beautiful scenery, enthusiastic and knowledgeable staff will guide you. Surely, you will be very passionate and enjoyable.
Memory Hostel is a form of Hostel Danang that attracts many young people who like to travel and experience due to its unique architectural style, convenient location, and beautiful view. It is suitable for solo travelers who want to save costs by sharing rooms with other guests in bunk rooms.
3. Room price
Beds in dorms for eight people: VND 163, 000/person/bed
Beds in dorms for six people: VND 172, 000/person/room
Beds in dorms for four people: VND 180, 000/person/room
4. Location
Located in city center, Memory Hostel is an ideal place for you to visit famous tourist destinations in Da Nang. The nearest sites include Indochina Riverside Mall, Han Market, Dragon Bridge, Cham Museum, Love Lock Bridge Da Nang, Han River Bridge, Chi Lang Stadium, Con Market,  Fortis Hoan My Da Nang Hospital, etc. They are about 1 km away.
5. Guests' reviews in Memory Hostel
6. Contact
Telephone number: 0236 3747 797
Address: 03 Tran Quoc Toan, Hai Chau District, Da Nang
Fanpage detail: https://www.facebook.com/Memory-Hostel-Danang-Vietnam-977384265675649/
#4. LITTLE FLOWER: Hostel Danang WITH THE MOST BEAUTIFUL VINTAGE STYLE
1. Overview
Little Flower is a charming Hostel in Da Nang because furniture is decorated with interlaced vintage and modern style. When you enter into Little Flower Hostel, it is a colorful world. Especially, green small vine pots are displayed everywhere to create a cool and casual feeling and closeness to nature.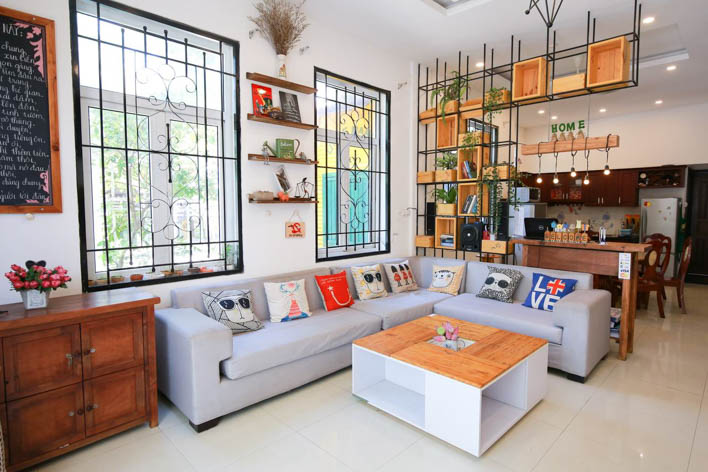 Outdoor space is also mentioned here. There is a "secret garden" to take fresh air, catch the sun, read books and talk with friends or new friends. It is an interesting and memorable moment in the trip.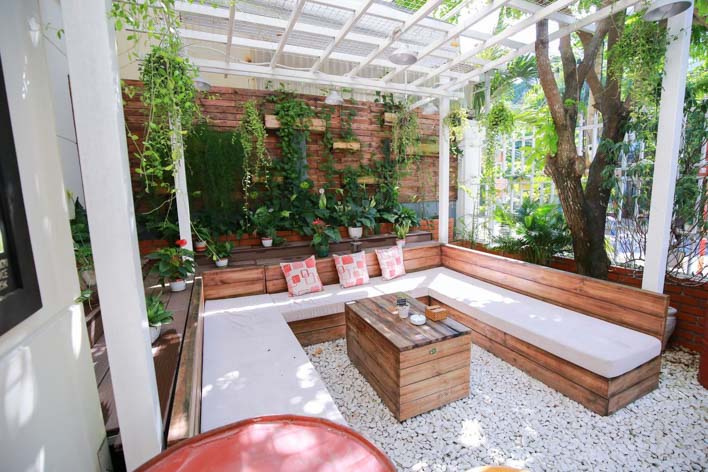 2. Room information
Little Flower Hostel has 8 rooms including 5 private rooms and 3 dorms, which makes Little Flower Hostel become a great destination for an exciting and interesting vacation. That is the style of Hostel which is clearly shown in each room.
Free instant coffee, free tea, bedding sets, towels, and wardrobes are just some examples of amenities you can find here.
In addition, Little Flower Hostel offers many unique entertainment activities such as hydraulic massage bathtubs. Facilities like a kitchen are available for guests. When you come here, you will have many beautiful photos because each corner is decorated to create a fantastic and beautiful virtual living environment.
Some rooms at Little Hostel also have beautiful view balconies. You can completely enjoy sightseeing when you get up in the morning or when the sunset falls. Little Hostel helps you to feel about all beauty of the scenery and people in this wonderful city.
Little Flower – Hostel Danang offers accommodation with free wi-fi, gardens, terraces, air conditioners, and jacuzzis thoughtfully and impressively. Guests can rent bicycles and cars here.
3. Room price
Valentine Room: VND 600, 000/night/2 people
4-6-8 dorm: VND 120, 000/night/person
4. Location
Little Flower – Hostel Danang is in Son Tra District, Da Nang.
 Love Lock Bridge Da Nang – 1.3 km
 Han Market – 1km
 Cao Dai Temple – 1.7 km
 Dragon Bridge – 1.7 km
 Chi Lang Stadium – 1.8 km
 Cham Museum – 2km
 Man Thai Fishing Village – 2.1 km
 Con Market – 2.1km
5. Guests' views in Little Flower Hostel
6. Contact:
#5. HANIGO Hostel WITH CHEAP AND AFFORDABLE PRICE AND FANTASTIC VIRTUAL LIVING
1. Hanigo Hostel Overview
"Save youth, refresh youth" is a truly impressive and close slogan for everyone, especially our youth.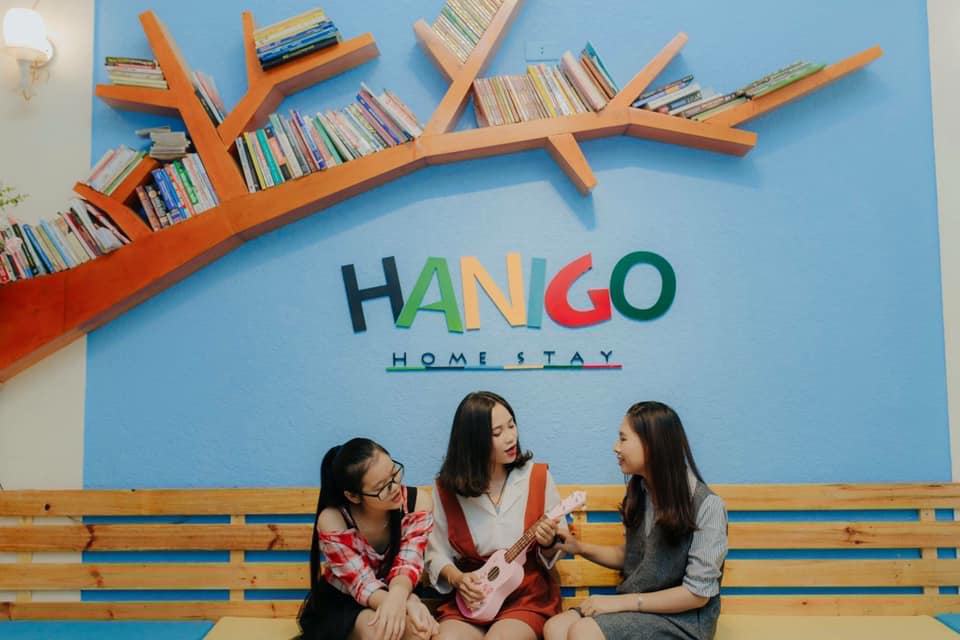 Everyone has youth, everyone has a dynamic youth, everyone has days with friends, colleagues and loved ones to take backpack lonely and go to lands that they can experience, discover and save beautiful moments together.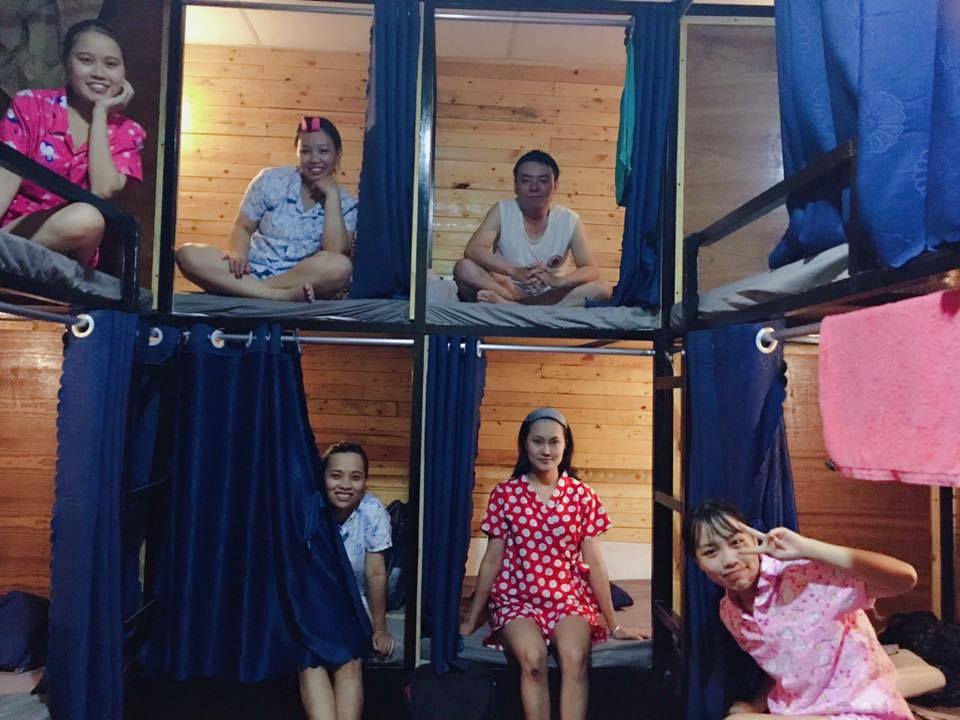 And Hanigo Hostel is a really interesting place to stay when you want to stop in Da Nang city with 6 following advantages:
Hanigo Hostel is one of the cheapest Hostel Danang because the mission of this Hostel is to create conditions for everyone to travel without worrying about money.
Bedrooms and whole house are designed meticulously in each detail according to a topic. In addition to beautifulness, behind each detail is a story. Thus, like other places in the list of beautiful Hostel in Da Nang, Hanigo is not only beautiful but also fantastic inside
2. Room information
You will not feel strange when you come to Hanigo Hostel Danang because each room has full facilities such as beds, televisions, reading lights, shelves, and even small decorative and nice objects. You will have feeling to stay at your own home, and you feel familiar like returning home after days away.
In addition, there are cheap dorms. You still feel happy when you travel alone and Hanigo Hostel helps you to get acquainted with worldwide friends.
Hanigo has full cook-rooms, washing machines and basic household amenities, which helps you to enjoy their vacation in the most comfortable way.
These are the e reasons why Hanigo is one of the cheapest and the most loved Hostel Danang because of good service, nice room and enthusiastic staff.  Anyone doesn't want to leave Hanigo when they are used to stay here.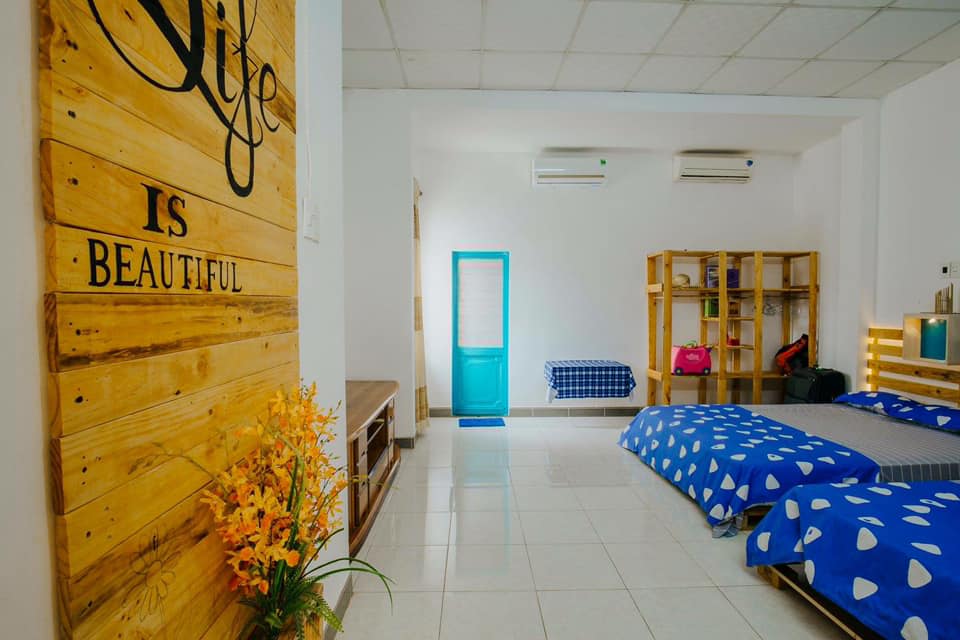 3. Room price
 Dorms for 4 to 6 people: VND 100, 000/bed/person
 Private room for two people: VND 350, 000/bed/person
4. Location
Hanigo Hostel Danang is also located in the tourist center of Da Nang near sea, and it is convenient to visit famous tourist sites such as Ban Co Peak, Linh Ung Pagoda, Son Tra Peninsula, East Sea Park, Asian Park, Marble Mountains, etc.
 Asia Park Da Nang – 1.2 km
 Love Lock Bridge Da Nang – 2.8 km
 Tran Thi Ly Bridge – 1.1 km
 Non Nuoc Village – 2.2 km
 Dragon Bridge – 2.7 km
 Cham Museum – 2.7 km
 Indochina Riverside Mall – 3.5 km
 Han Market -3.8 km
 Han River Bridge – 3.8 km
5. Contact
 Mobile phone number: 097 158 86 85
 Address: No.18 My An 14, Ngu Hanh Son District, Da Nang
 Fanpage detail: https://www.facebook.com/hanigoHostel/
With the above suggestions, maybe you have chosen a Hostel Danang in your style, right?
Wish you have a great trip!