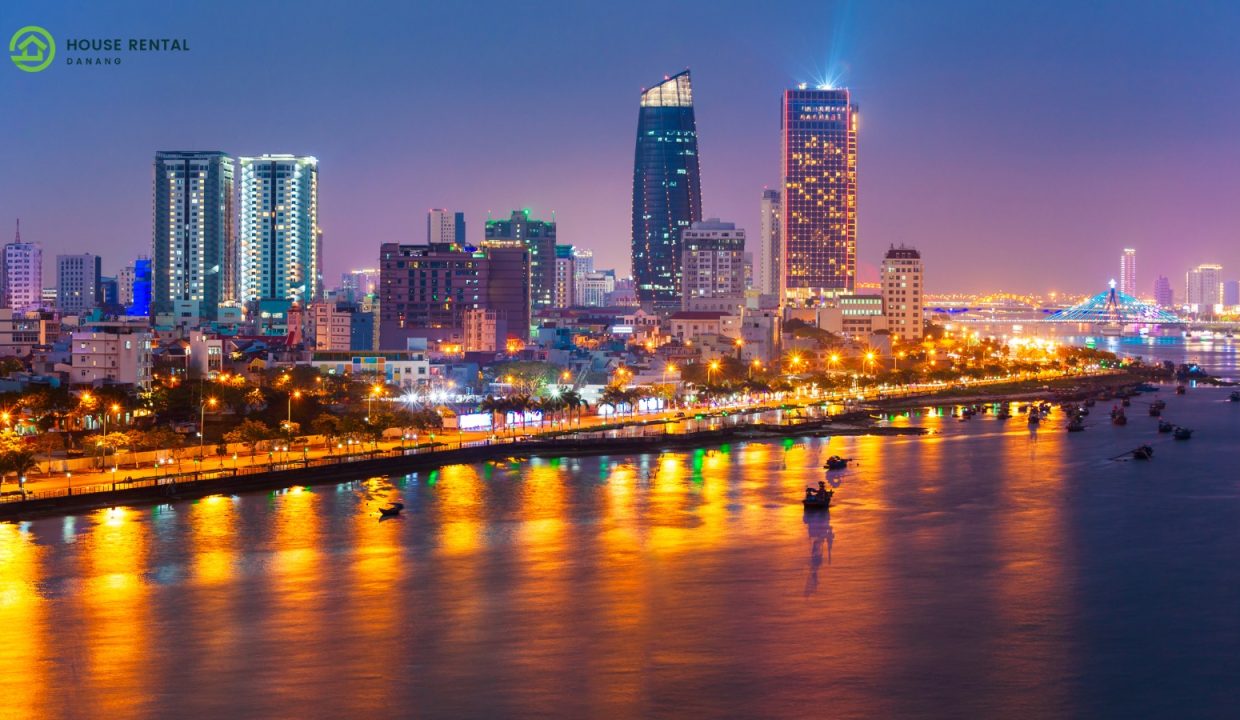 Luxurious Private Pool Villa in Da Nang 2023 – Experience the Ultimate Resort Experience
Are you planning a trip to Danang, Vietnam and looking for the perfect villa accommodation? Look no further! In this comprehensive guide, we will explore the best private pool villa in Da Nang, ranging from luxurious beachfront properties to cozy and minimalist options. Whether you are traveling with family, friends, or as a couple, we have curated a list of the top villas in Danang that will cater to all your needs. Join us as we dive into the world of villa rentals in Danang and discover your dream holiday home.
Introduction
Danang is a vibrant coastal city located in central Vietnam. Known for its stunning beaches, rich cultural heritage, and delicious cuisine, Danang has become a popular travel destination for both domestic and international tourists. With its convenient location, nestled between the ancient town of Hoi An and the imperial city of Hue, Danang offers a perfect base for exploring the wonders of Central Vietnam.
When planning a vacation, finding the right accommodation is key to ensuring a memorable experience. While hotels are a popular choice for many travellers, villas provide a unique and luxurious alternative. Staying in a villa offers privacy, spaciousness, and personalized services that can enhance your vacation experience. Whether you are looking for a beachfront retreat or a cozy home in the heart of the city, there is a perfect villa waiting for you in Danang.
Top 4 Private Pool Villa in Danang
BaPhu Whole House – 5BR – 5min walk to My Khe beach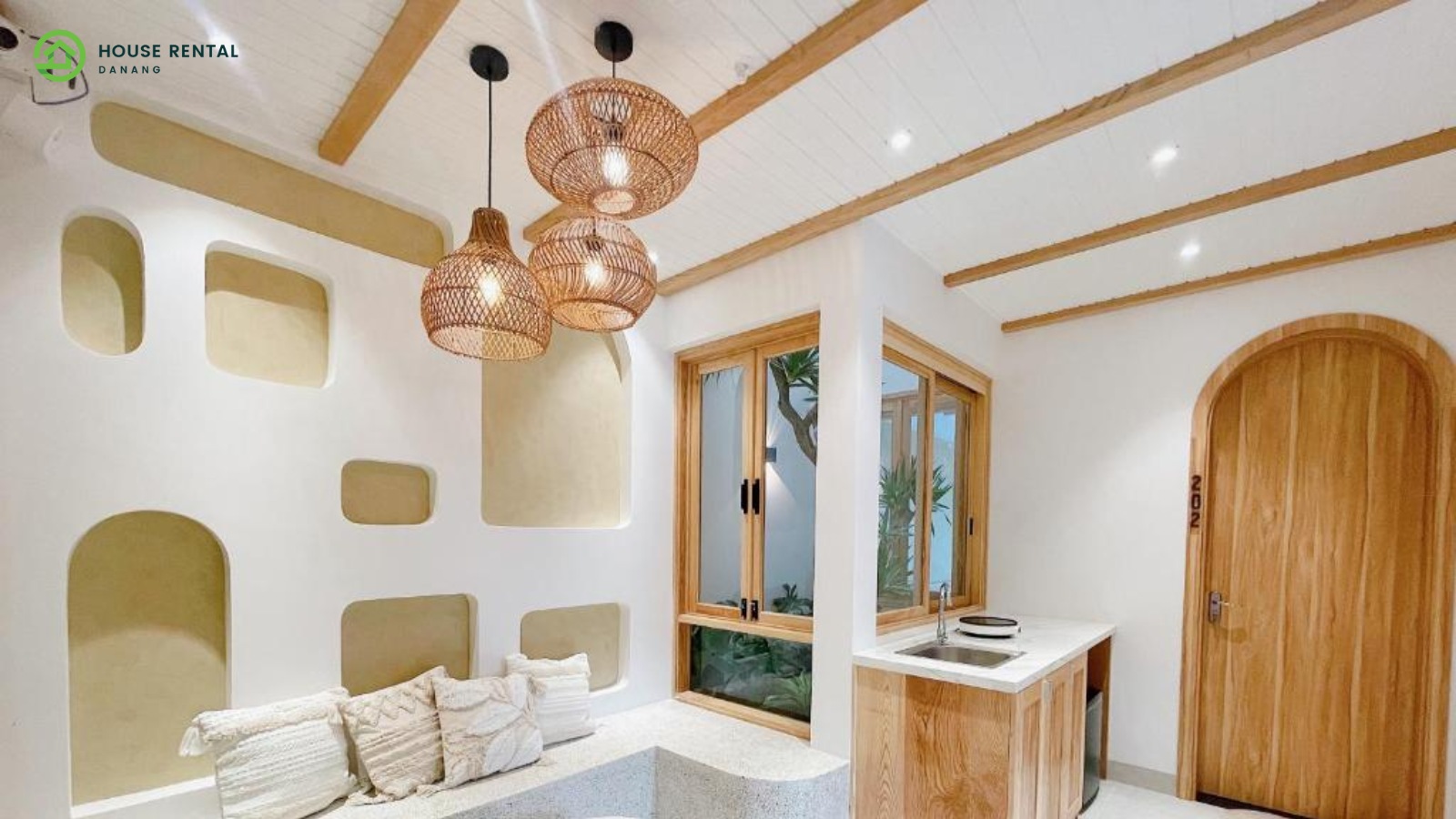 Located just a 5-minute walk from My Khe Beach, BaPhu Whole House offers a spacious and stylish retreat for guests seeking a beachside getaway. This beautiful villa features 5 bedrooms, a fully equipped kitchen, and a private garden. With its minimalist design and modern amenities, BaPhu Whole House provides a cosy and comfortable environment for families or groups of friends. Guests can enjoy leisurely walks along the beach or relax by their own private pool. The villa also offers convenient access to local attractions such as Love Lock Bridge and Cham Museum.
Guests who have stayed at BaPhu Whole House rave about its convenient location and excellent hospitality. With its close proximity to the beach and attentive staff, this villa provides the perfect setting for a relaxing vacation.
Pricing: Starting from $115 per day, including taxes and fees.
Location: My Khe 8, Phuoc My

Ward

, Son Tra

District, Hoa Hai, Da Nang, Vietnam

 
Furama Villas Danang By Abogo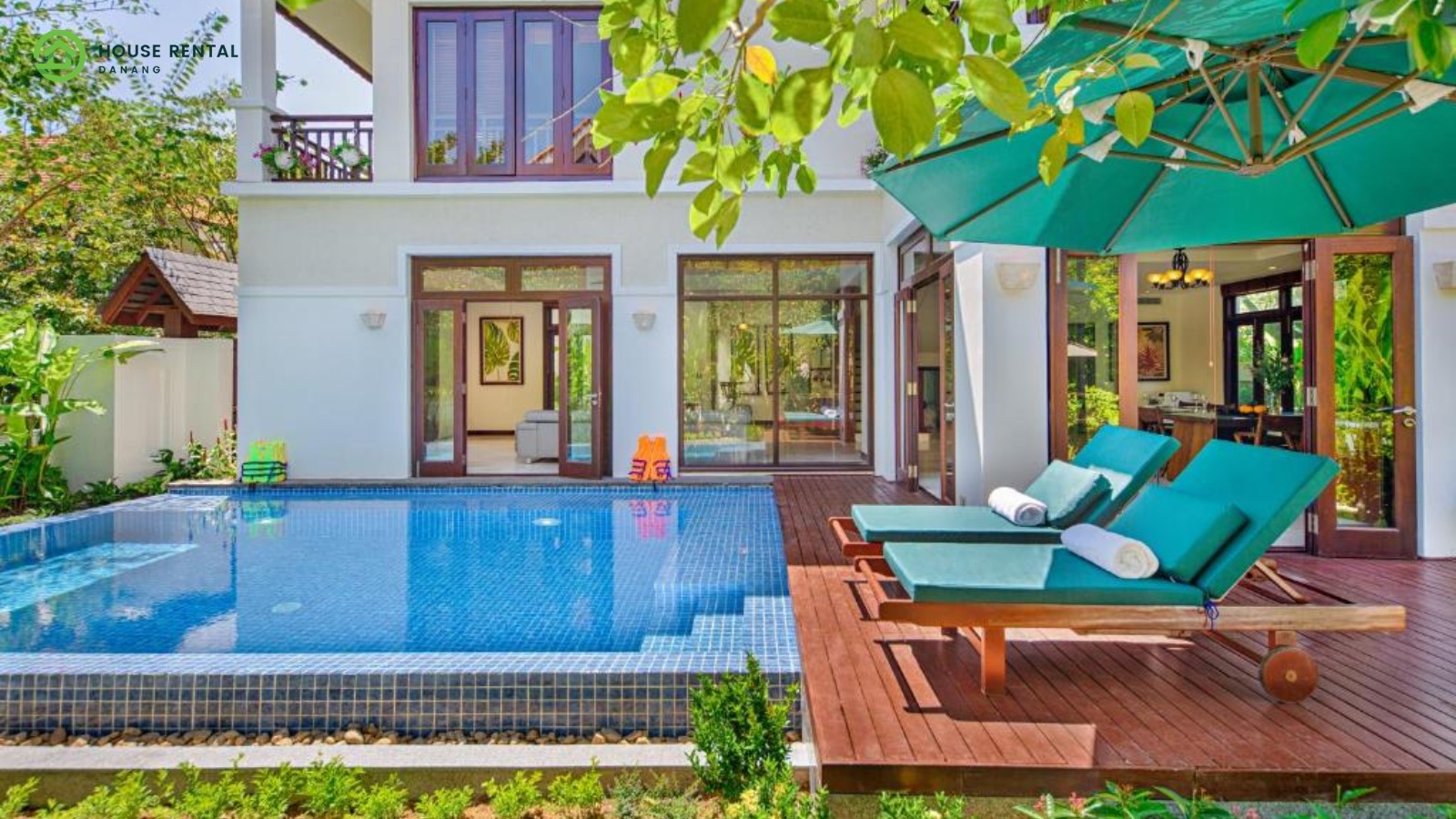 Situated near Bac My An Beach, Furama Villas offers guests a luxurious beachfront retreat. This stunning villa features a private beach area, an infinity pool, and panoramic views of the ocean. With its spacious layout and elegant design, Villa Da Nang provides an ideal setting for families or couples seeking a lavish escape. The villa boasts multiple bedrooms with en-suite bathrooms, a fully equipped kitchen, and a spacious living area with floor-to-ceiling windows. Guests can indulge in the resort's restaurant serving Vietnamese cuisine or relax by their own private pool overlooking the beach.
Previous guests have praised Villa Da Nang for its breathtaking views and exceptional service. With its prime beachfront location and top-notch amenities, this villa offers an unforgettable experience in Danang.
Pricing: Starting from $328 per day, including breakfast.
Location:

107 Vo Nguyen Giap Street, Khue My Ward, Ngu Hanh Son District, Hoa Hai, Da Nang, Vietnam

 
The Stunning & Luxurious Villa by My Khe Beach Villa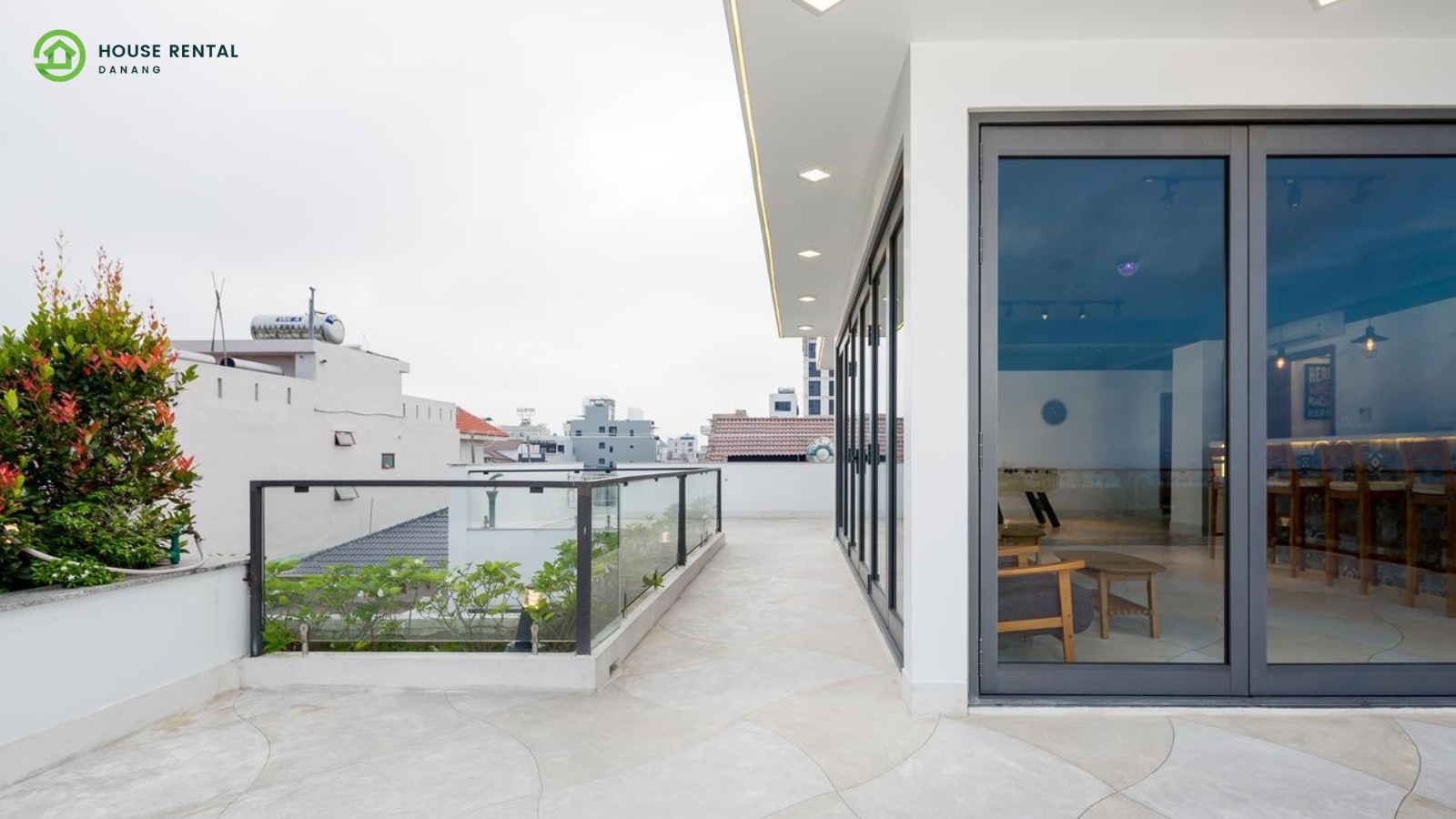 For those seeking a luxurious beachfront getaway, My Khe Beach Villa is the perfect choice. Located just steps away from My Khe Beach, this villa offers guests direct access to one of Danang's most beautiful stretches of sand. The villa features multiple bedrooms, a private pool, and panoramic views of the ocean. With its modern design and spacious living areas, My Khe Beach Villa provides an idyllic setting for relaxation and rejuvenation. Guests can enjoy leisurely strolls along the beach or take advantage of the villa's barbecue facilities for an alfresco dining experience.
Previous guests have commended My Khe Beach Villa for its stunning location and attentive staff. With its unbeatable beachfront location and luxurious amenities, this villa guarantees an unforgettable stay in Danang.
Pricing: Starting from $1.085 per day, including taxes and fees.
Location: 58 Le Manh Trinh, Phuoc My Ward, Son Tra District, Hoa Hai, Da Nang, Vietnam
The Yacht Villa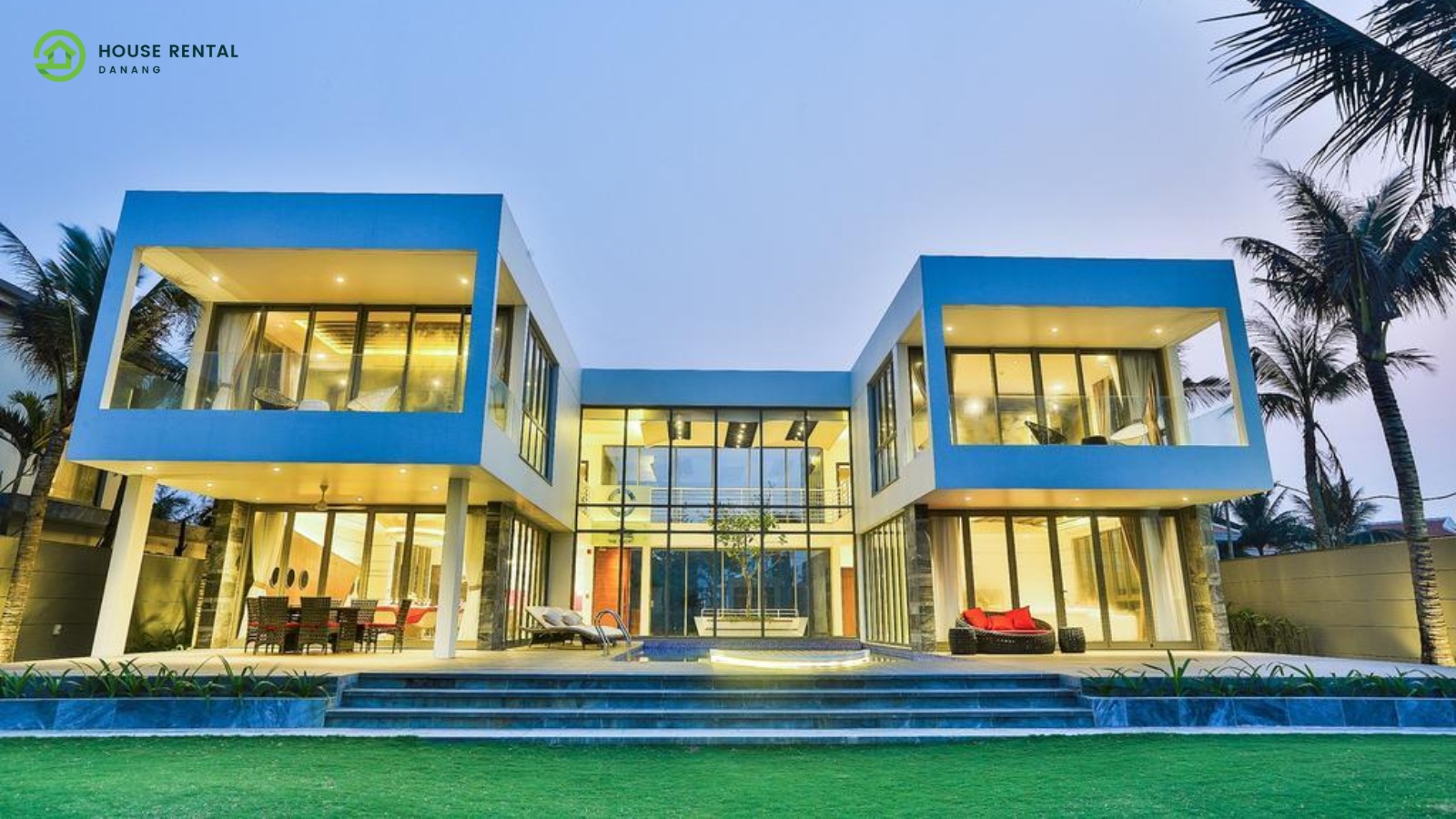 If you're looking for an unparalleled luxury experience in Danang, The Yacht Villa is the ultimate choice. This exclusive beachfront villa offers guests access to their own private beach and outdoor pool. The Yacht Villa features spacious living areas, multiple bedrooms with en-suite bathrooms, and state-of-the-art amenities. Designed with modern elegance and sophistication in mind, this villa provides an oasis of tranquillity amidst the bustling city. Guests can enjoy access to a variety of activities such as tennis, golfing, and spa treatments.
The Yacht Villa has received rave reviews from previous guests who praise its luxurious accommodations and top-notch service. With its world-class facilities and breathtaking views, this villa promises an extraordinary experience in Danang.
Pricing: Starting from $103 per day, including breakfast.
Location:

Villa K5, The Ocean Villas Truong Sa Street, Hoa Hai Ward, Ngu Hanh Son District, Da Nang, Vietnam
Benefits of Staying in a Villa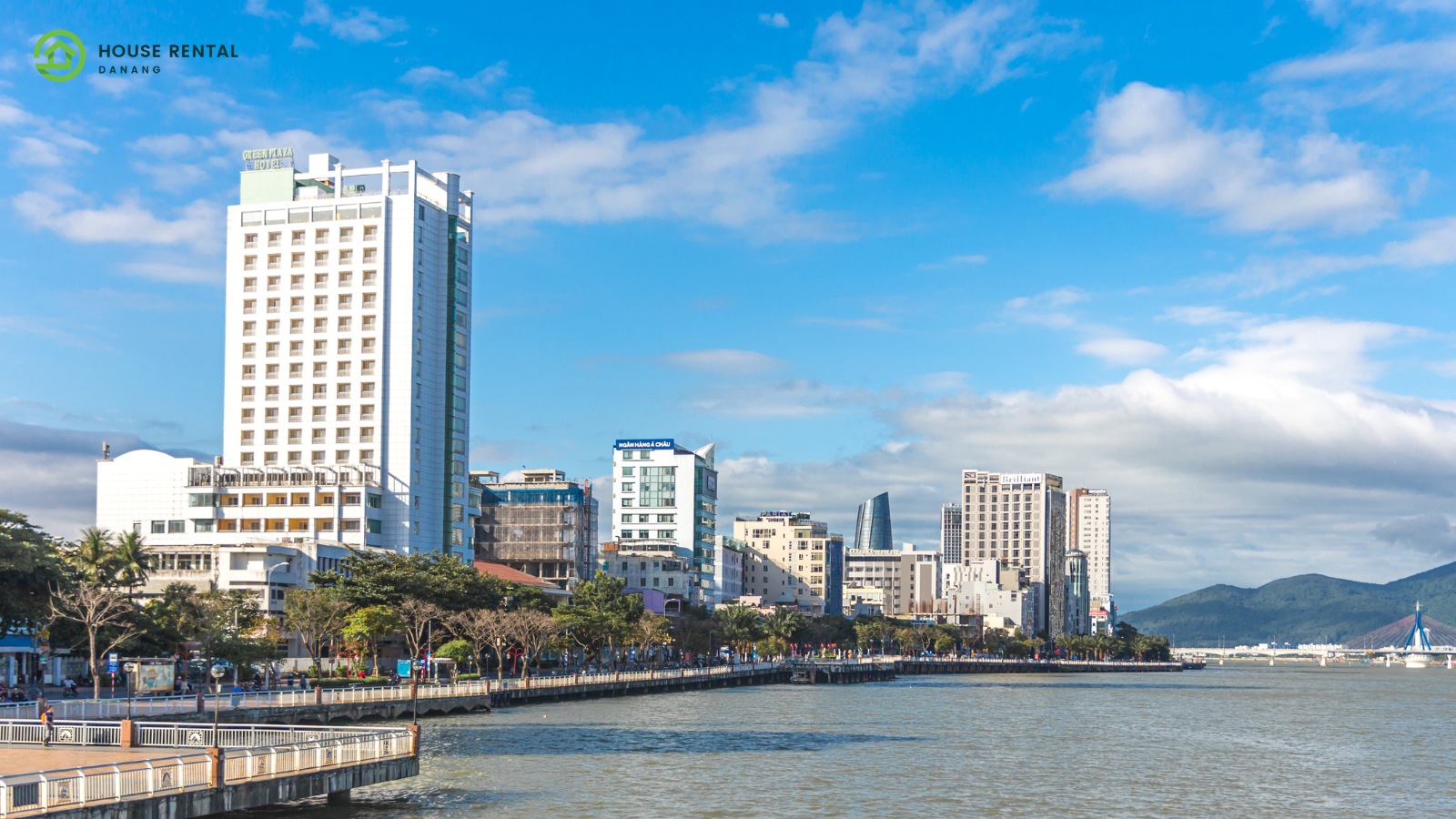 Before we dive into the top villas in Danang, let's explore some of the benefits of choosing a villa over traditional hotel accommodation:
1. Privacy and Exclusivity
One of the main advantages of staying in a villa is the privacy it offers. Unlike hotels, where you share common spaces with other guests, villas provide an exclusive retreat where you can relax and unwind without any interruptions. Whether you are lounging by your private pool or enjoying a meal on your terrace, you can enjoy the peace and tranquillity that comes with having your own space.
2. Spaciousness and Ample Amenities
Villas are known for their spacious layouts, offering ample room for families and larger groups to spread out and enjoy their vacation. With multiple bedrooms, living areas, and outdoor spaces, you can enjoy the company of your loved ones while still having your own personal space. Villas also come equipped with modern amenities such as fully-equipped kitchens, private pools, and entertainment systems, ensuring that you have everything you need for a comfortable stay.
3. Personalized Services and Dedicated Staff
Unlike hotels where you may have limited interaction with staff members, villas often come with dedicated staff who are there to cater to your every need. From daily housekeeping to arranging transportation or booking tours, the staff at villas are committed to providing personalized services to ensure that your stay is as enjoyable as possible. Whether you need assistance with planning activities or simply want recommendations for local attractions, the staff at Villas are there to make your experience unforgettable.
4. Value for Money Compared to Hotels
While villas may initially seem more expensive than hotels, they often provide better value for money, especially for larger groups or extended stays. When you factor in the cost of multiple hotel rooms and dining out for every meal, villas can be a cost-effective option. Additionally, the amenities and personalized services that come with villa rentals can add significant value to your overall experience.
Now that we have explored the advantages of staying in a villa, let's dive into our top picks for villas in Danang.
Tips for Choosing the Right Villa in Danang
When selecting a villa in Danang, it's important to consider your specific needs and preferences. Here are some tips to help you choose the right villa for your vacation:
Determine your budget: Villas come in various price ranges, so it's important to establish your budget beforehand.
Consider the location: Decide whether you prefer a beachfront villa or one located in the city center.
Read guest reviews: Reviews from previous guests can provide valuable insights into the quality of service and amenities offered by each villa.
Check for additional services: Some villas offer additional services such as airport transfers or private chefs. Consider whether these services are important to you.
Look for special offers: Keep an eye out for any special promotions or discounts that may be available during your travel dates.
By taking these factors into consideration, you can ensure that you find the perfect villa that meets all your requirements.
Frequently Asked Questions about Villas in Danang
To further assist you in your search for the perfect villa in Danang, here are some frequently asked questions:
What makes villas in Danang suitable for families?
Villas in Danang offer spacious layouts with multiple bedrooms and living areas, making them ideal for families traveling together. They also provide amenities such as private pools and outdoor spaces where children can play safely.
How much does it cost to stay in a villa in Danang?
The cost of staying in a villa in Danang varies depending on factors such as location, size, and amenities. Prices typically range from $100 to $1000 per night.
Which villas offer the best views in Danang?
Villas situated along the beachfront or on elevated terrain often offer stunning views of the ocean or cityscape. Properties such as Furama Villa Da Nang By Abogo and The Yacht Villa are known for their breathtaking views.
Are there any villas near Da Nang International Airport?
Yes, there are several villas located near Da Nang International Airport that offer convenient access for travelers arriving or departing from the city.
Exploring Other Accommodation Options in Danang
While villas provide an exceptional level of luxury and comfort, there are other accommodation options available in Danang that may suit different preferences:
Hotels and Resorts: For those seeking full-service accommodations with amenities such as restaurants, spas, and swimming pools, hotels and resorts offer a wide range of options.
Homestays: If you're looking for a more immersive cultural experience, consider staying at a homestay where you can live with a local family and learn about their way of life.
Apartments for Rent: Apartments provide a more independent option for travelers who prefer self-catering accommodations while still enjoying the comforts of home.
By exploring these different options, you can find the perfect accommodation that aligns with your travel style and preferences.
Related Posts:
Conclusion
In conclusion, finding a private pool villa in Da Nang is essential for creating unforgettable memories during your vacation. Whether you prefer a luxurious beachfront retreat or a cosy home in the heart of the city, there is a wide range of villas available that cater to every need and budget. Make sure to consider factors such as location, amenities, and guest reviews when choosing your ideal villa.
By selecting one of our top picks or applying our tips for finding the right villa, you can ensure that your stay in Danang exceeds all expectations. Book early to secure your dream villa and get ready for an extraordinary vacation in this beautiful coastal city.