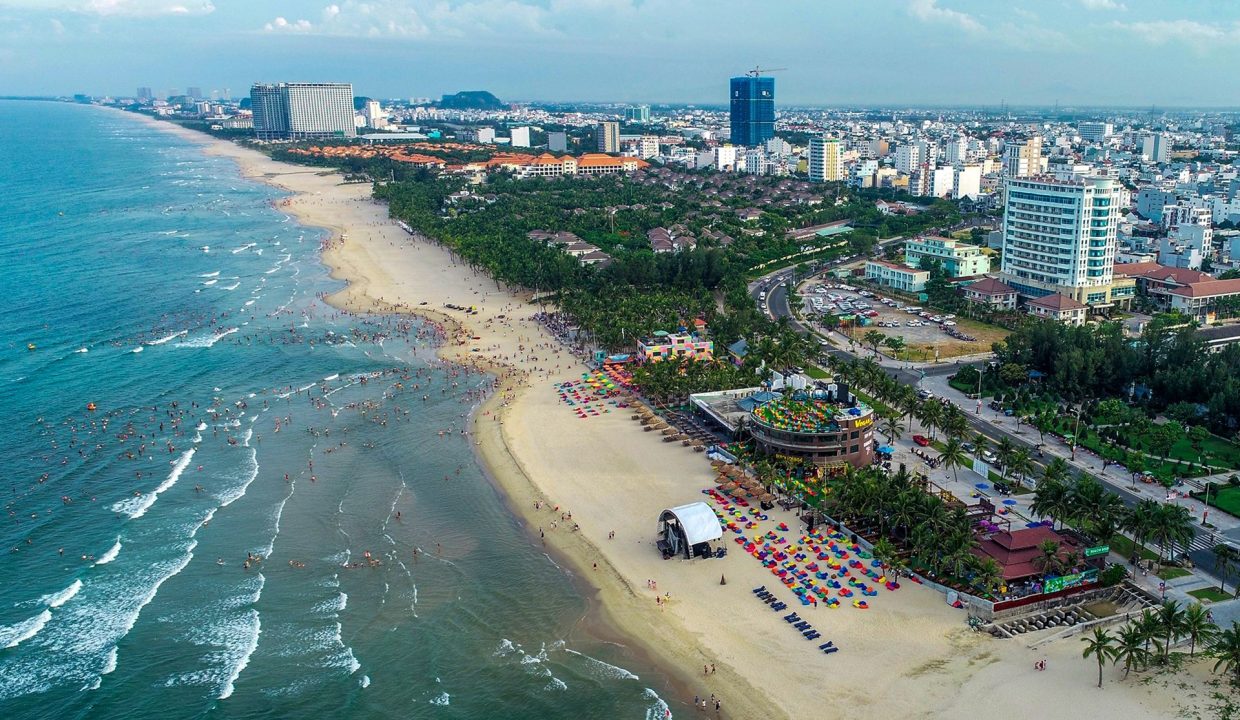 Top 8 Best Places to Eat in Danang: An Ultimate Food Guide
Da Nang, a city situated in central Vietnam, is renowned for its stunning beaches and vibrant cultural heritage. It is also a gourmet paradise, offering an array of dining options that cater to various preferences. From the humble street food stalls offering flavoursome Banh Mi to the lively night markets and establishments managed by expatriates, there is something for everyone.
Da Nang also offers a wide range of Western dining establishments that serve delightful dishes from Italy, France, and the United States. That said, you'll find everything here, with absolutely delectable broths. If you go to Da Nang, don't forget to explore the best places to eat in Danang we recommend in this article!
1. Thìa Gỗ Danang-Style Restaurant – Authentic Flavors of Danang
Thìa Gỗ Danang-Style Restaurant is a Vietnamese eatery situated in the northern part of downtown Da Nang. This establishment boasts a pleasant atmosphere characterized by a refreshing breeze, cleanliness, and a well-structured layout while ensuring their staff provides the best service for every customer.
The menu offered at Thìa Gỗ Danang-Style Restaurant gives a wide range of traditional Vietnamese dishes. One of their standout items is the banh xeo, a generously portioned and immensely popular crispy rice pancake. What's more, their fried spring rolls deserve special mention for their spectacular flavour, whether enjoyed with or without meat.
2. Le Comptoir – Best French Restaurant in Da Nang
This high-quality restaurant is operated by two French individuals. Olivier Corti, originally from Lyon, is the chef-owner, while Sam takes care of room service and provides delightful explanations of the dishes on the menu with humour and refinement. The tartare, marrow bone and foie gras are must-try dishes.
For those looking for a special treat, we highly recommend the tomahawk steak, a truly incredible piece of beef. Don't miss out on the opportunity to taste their wide and interesting selection of cheeses. And make sure you leave room for dessert, as they offer decadent options. The staff creates a warm and inviting atmosphere, and the service is excellent to make sure you have a fine dining experience. It's also one of the best places in town to enjoy good wine while staying in Da Nang.
3. Nam Danh Seafood – Fresh Seafood from the Sea
This is one of the best seafood restaurants in Da Nang. Nestled in the fishing village of Son Tra, away from the bustling streets of Da Nang, lies Nam Danh, a delightful seafood restaurant. Their menu boasts a variety of options, including clams, shrimp, crabs, snails, octopus, cuttlefish, fish, as well as rice and noodles.
One of the remarkable aspects of Nam Danh is its affordability, making it a popular choice for both students and locals. Despite the reasonable prices, the quality of the seafood is always top-notch, earning high praise from numerous customers. However, during peak hours, there may be a wait, so it's advisable to arrive early to secure a suitable seat and enjoy the freshness of the seafood dishes.
4. Torino Restaurant & Bakery –  A Taste of Italian Food in Da Nang
Sergio, hailing from Turin in Italy, and Lan, a native of Vietnam, are the couple behind this remarkable establishment. It is a restaurant, bakery, and boutique that showcases the best of Italian cuisine and products. Each dish is served individually, but the wait is well worth it.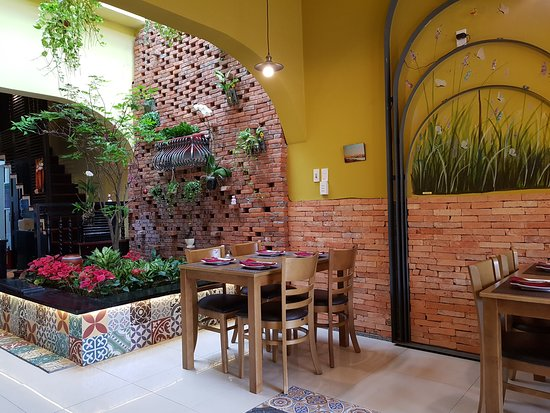 From pasta and pizza to risotto and Milanese schnitzel, as well as their fantastic Brussels sprouts, they offer an authentic Italian menu that stays true to tradition. We highly recommend arriving early to indulge in their excellent focaccia. Don't miss out on their exquisite mascarpone tiramisu and chocolate tart. In the catering section, customers can purchase antipasti, paninis, and other prepared foods, along with a wide selection of preserves, oils, sauces, cured meats, and cheeses.
5. Fatfish Restaurant & Lounge Bar – Best Places to Eat Western Cuisine
Fatfish is an up-and-coming seafood restaurant in Da Nang, situated right next to the Han River. Firstly, the restaurant has an inviting and bright appearance. It exudes a sense of freshness, cleanliness, spaciousness, and professional management. The establishment is equipped with air conditioners and provides guests with comfortable seating, paying special attention to their needs. The exterior is well-designed, featuring green bamboo walls and warm lighting that create a friendly atmosphere for visitors to Da Nang.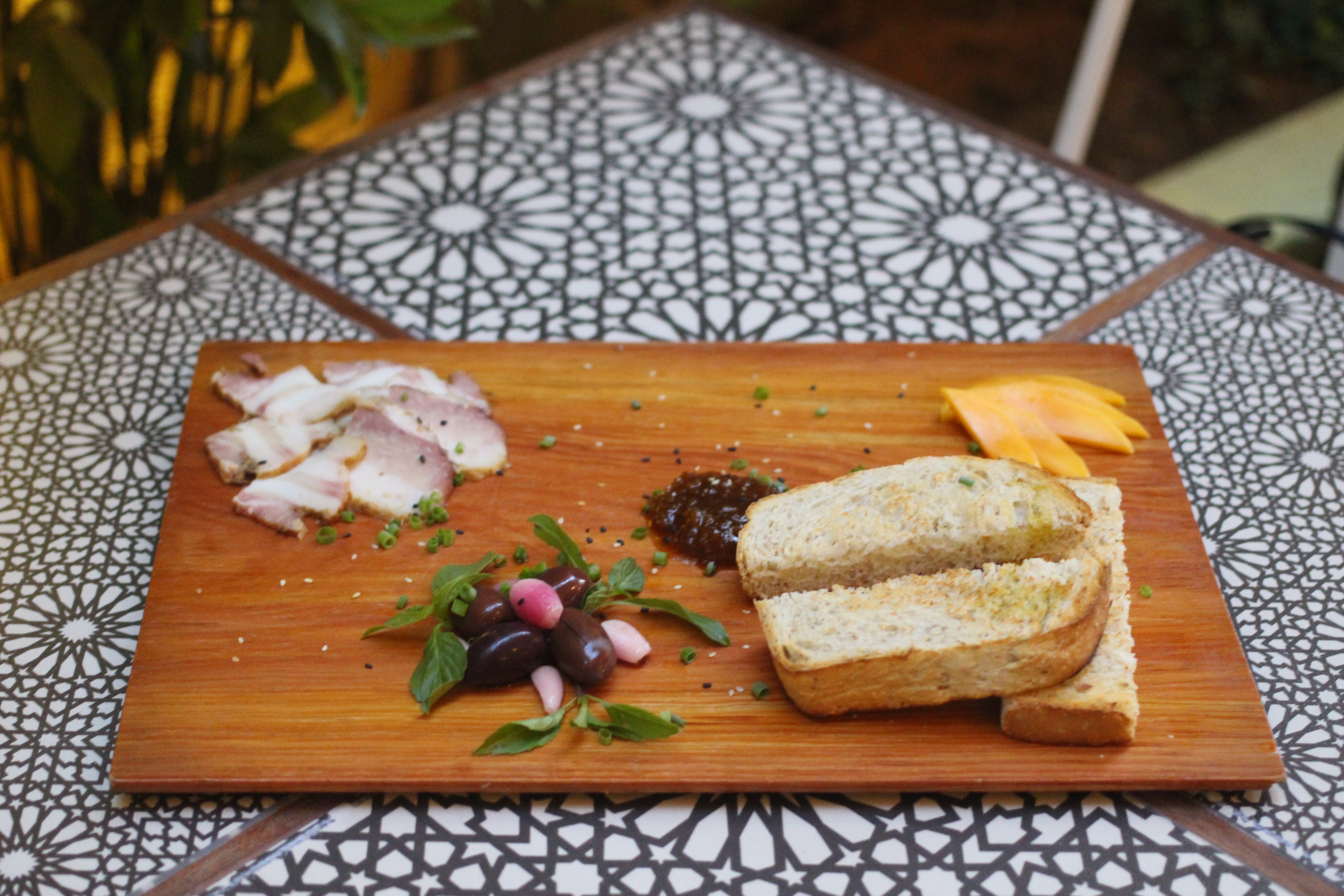 The seafood at Fatfish is not only tasty but also well-flavoured and beautifully presented. Recommended savory dishes include the King Prawn Red Curry, Seafood Tagliatelle, and Seared Scallops. Furthermore, if you want to invite your friends over for an after-dinner drink, Fat Fish offers a lounge bar that is equally comfortable and spacious. You can't miss this Da Nang restaurant during your trip to this city!
6. Miss Nhi Restaurant – An authentic taste of Vietnamese cuisine
Miss Nhi is a restaurant that serves Vietnamese food, located in the maritime district of My An. It is a small place, with a short but sufficient menu, where they serve Pho (noodle soup), Bánh Xèo (pancake), Mien (another noodle soup) and rice with coconut or pineapple.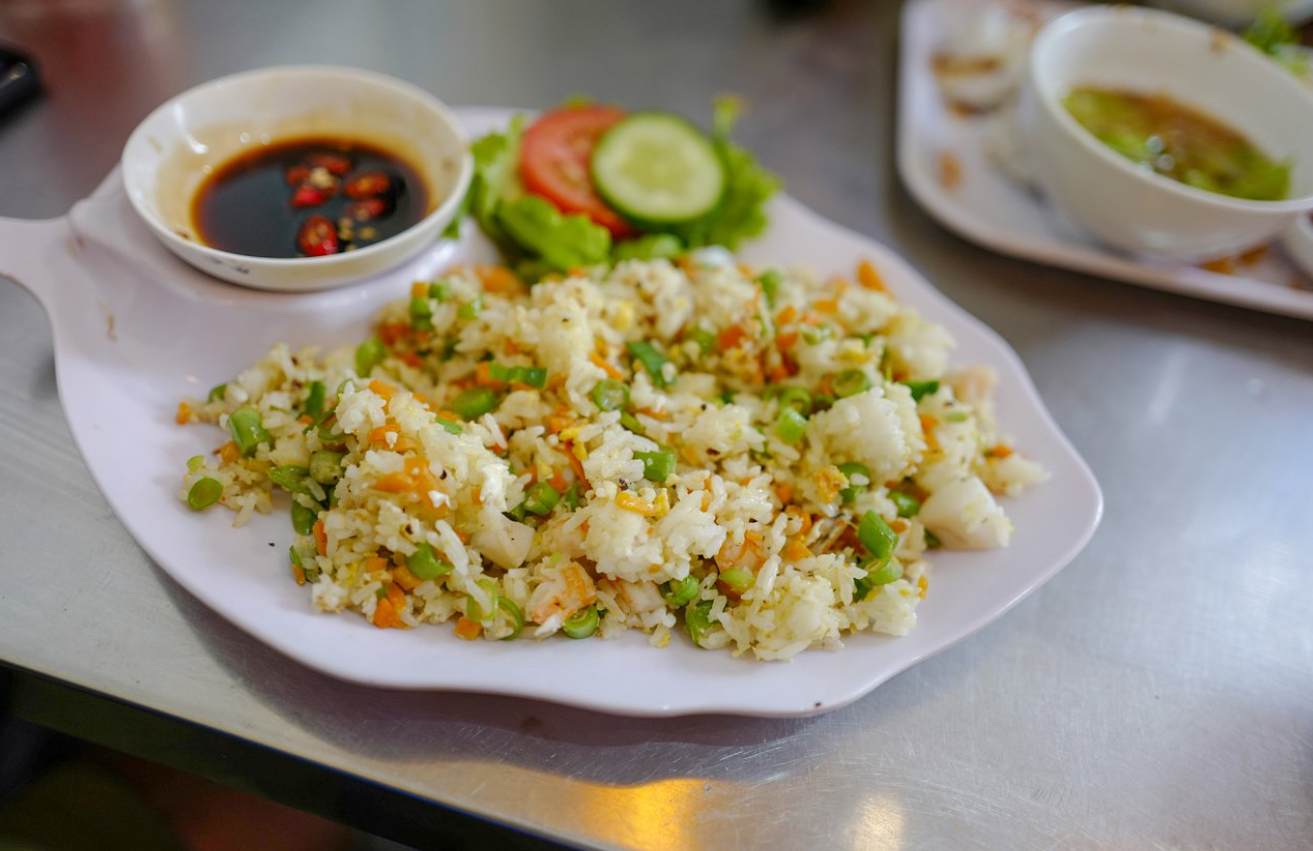 One notable aspect of Miss Nhi is the generous portions, which are not only satisfying but also reasonably priced. The flavours of the dishes are good, making it a delightful dining experience. Don't miss out on trying the Bánh Xèo, a Central Vietnamese-style pancake that is a standout dish at Miss Nhi.
7. SUSHI-Bê – A Hidden Gem of Vietnamese Cuisine in Da Nang
For maki, nigiri, and a variety of sushi dishes, SUSHI-Bê is definitely the restaurant of choice to satisfy your craving for raw fish and seafood. Take a seat at the counter and witness the skilled artist crafting his culinary masterpieces while you indulge in the dishes.
You'll be treated to finely prepared rolls, harmoniously presented on an impressive structure. The decoration of the restaurant is aesthetically pleasing, featuring clean lines of light wood and cherry blossom accents. Lastly, the service is charming and ensures a wonderful experience for all who visit.
8. Son Tra Retreat – Garden Lounge & Eatery
This restaurant is located at the foot of the Son Tra peninsula, not far from the city center, Son Tra Retreat's location may not seem ideal at first glance. It features a lounge for a serene escape from the hustle and bustle of the city. Immerse yourself in the breathtaking scenery and natural atmosphere while sipping delicious cocktails and food prepared especially for you.
But that's not all, Son Tra Retreat's cuisine is also a wonderful experience. The menu offers a wide variety of flavours, from Asian to European, served with the same style and quality as 4 or 5-star restaurants. It is the ideal place for a romantic dinner or a family outing. The decor at Son Tra Retreat is warm and luxurious, making it one of Da Nang's ideal restaurants for tourists, couples, and families.
FAQs for Best Places to Eat in Danang
1. What are the types of cuisine that Da Nang is famous for?
Da Nang is famous for its diverse and delicious food. Some popular local dishes include Mi Quang (turmeric-infused noodles), Banh Xeo (Vietnamese crepes), and Bun Cha Ca (fish cake vermicelli soup). These mouth-watering flavours make Da Nang a paradise for food lovers.
2. What makes Da Nang become one of the most well-known destinations in Vietnam?
Da Nang's popularity can be attributed to its stunning natural beauty, pristine beaches, and rich cultural heritage. The city offers a perfect blend of modern infrastructure and traditional charm, making it an appealing choice for travellers. From exploring the Marble Mountains to enjoying the vibrant nightlife along the Han River, Da Nang has something for everyone.
3. What are the top attractions in Da Nang? 
Da Nang boasts a variety of captivating attractions that cater to different interests. Some of the top highlights include the iconic Dragon Bridge, which breathes fire and water on weekends, the stunning Marble Mountains with their caves and pagodas, and the Golden Bridge, a remarkable architectural masterpiece. Other must-visit attractions include Ba Na Hills, My Khe Beach, and the Museum of Cham Sculpture.
4. Is Da Nang known for its friendly locals?
Da Nang is famous for its warm and welcoming locals. Visitors often compliment the friendly and helpful nature of the people in this city. Whether you need assistance with directions or recommendations for restaurants or attractions, you can expect to be greeted with a smile and genuine hospitality from the local people.
5. What is the best time to visit Da Nang?
The best time to have a trip to Da Nang is during the months of February to May and August to October. These periods offer pleasant weather with less rainfall and lower typhoons. The temperature is generally warm and comfortable, making it ideal for outdoor activities and exploring the city's attractions.
6. What is the recommended duration for visiting Da Nang?
The ideal duration of a visit to Da Nang depends on your interests and plans. You can explore this beautiful place in a day or two, but staying for three to four days will allow for a more relaxed experience. This way, you can enjoy the beautiful beaches, visit the famous Marble Mountains, and try the delicious local food.
7. Why is Da Nang so affordable?
One of the reasons why Da Nang is known for being budget-friendly is its lower costs compared to other popular tourist destinations in Vietnam. The city offers a wide range of affordable accommodation options, from hostels to mid-range hotels. Additionally, food and transportation are relatively inexpensive, allowing visitors to enjoy their stay without breaking the bank.
8. Can a two-day visit to Da Nang be enough?
While two days in Da Nang may not be enough to explore everything the city has to offer, it is still possible to have a fulfilling experience within that timeframe. To save your limited time, prioritize the must-see attractions such as the Marble Mountains, Dragon Bridge, and Han Market. Additionally, consider focusing on specific areas or activities that interest you the most, such as beach relaxation or sampling local cuisine.
9. Which is the preferable choice for accommodation: Hoi An or Da Nang?
Choosing between Hoi An and Da Nang depends on your preferences and the experiences you seek during your trip. Hoi An is a charming ancient town known for its well-preserved buildings and traditional vibes. It's perfect if you want a peaceful atmosphere and ancient views. On the other hand, Da Nang is a lively city with modern amenities, beautiful beaches, and vibrant nightlife. It's a better fit if you want a mix of urban and natural beauty.
10. Which places in Da Nang are recommended for staying?
The best area to stay in Da Nang City depends on individual preferences. If you prefer a vibrant atmosphere with easy access to nightlife and entertainment, the My Khe Beach area is the best choice. If you want to have a more relaxed experience, you might consider the Son Tra Peninsula or the An Thuong neighbourhood. Both offer serene surroundings and stunning views.
Conclusion
In general, Da Nang offers a wide range of restaurants catering to various budgets, from low to high. Whether you're craving traditional Vietnamese dishes or international flavours, these restaurants are sure to satisfy you with a memorable dining experience. So, the next time you arrive in Da Nang, be sure to check out these restaurants with the best food and service!