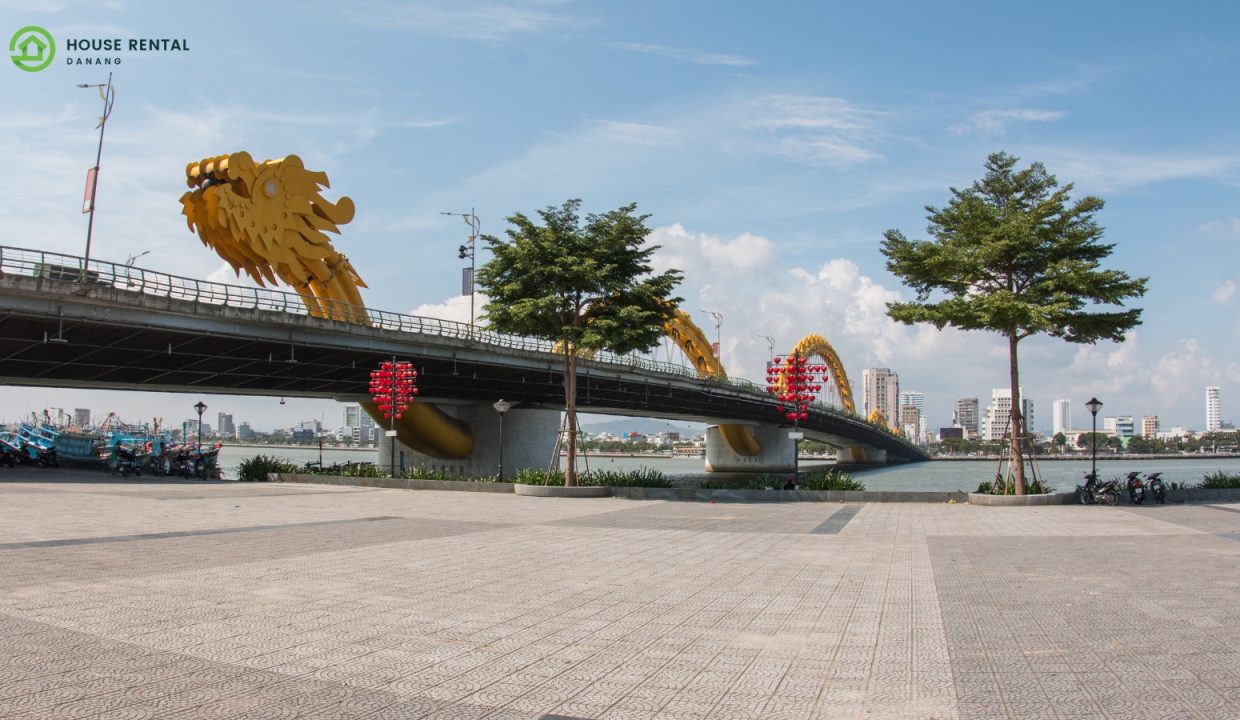 Experience the Best Vietnamese Spa in Da Nang: Top 10 Wellness Centers for Massage
Are you planning a trip to Da Nang, Vietnam? If so, you're in for a treat! Da Nang is not only known for its stunning beaches and beautiful landscapes but also for its top-notch spa and massage experiences. In this article, we will take you on a journey through the best Vietnamese spa in Da Nang, where you can relax, rejuvenate, and pamper yourself. From traditional Vietnamese massages to luxurious spa treatments, we'll cover it all. So sit back, relax, and discover the ultimate guide to spa and massage experiences in Da Nang.
Top 10 Best Spas in Da Nang: A Haven of Relaxation
In this section, we will explore some of the best spas in Da Nang, highlighting their unique features and offerings. From luxurious spa experiences to traditional Vietnamese treatments, these spas have something for everyone.
Queen Spa: Unwind in Luxury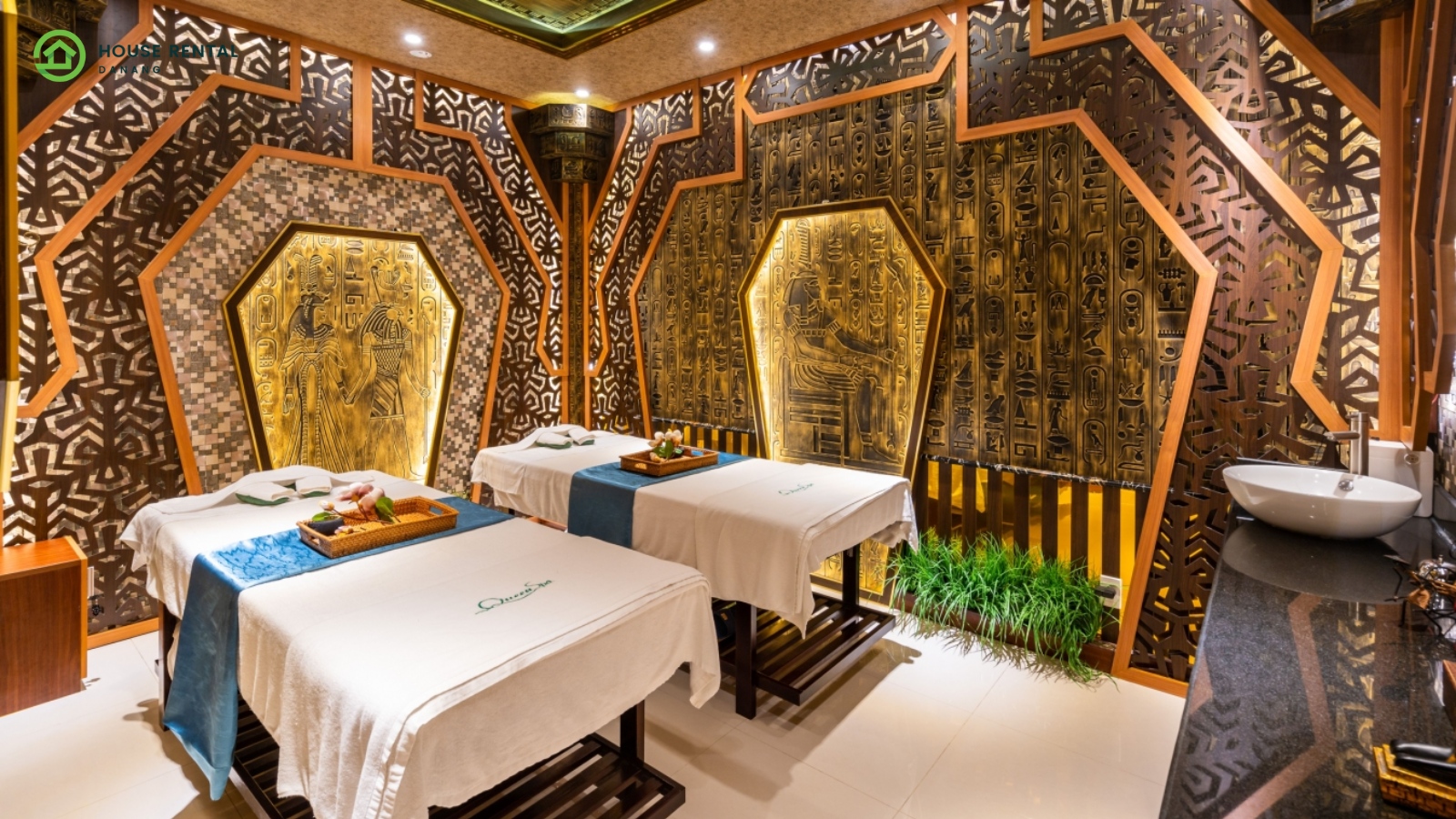 Queen Spa is renowned for its luxurious atmosphere and exceptional service. With a wide range of spa treatments and massage therapies, this spa offers the perfect balance between relaxation and rejuvenation. From body scrubs to facials, Queen Spa provides a comprehensive spa experience.
Charm Spa: Traditional Vietnamese Treatments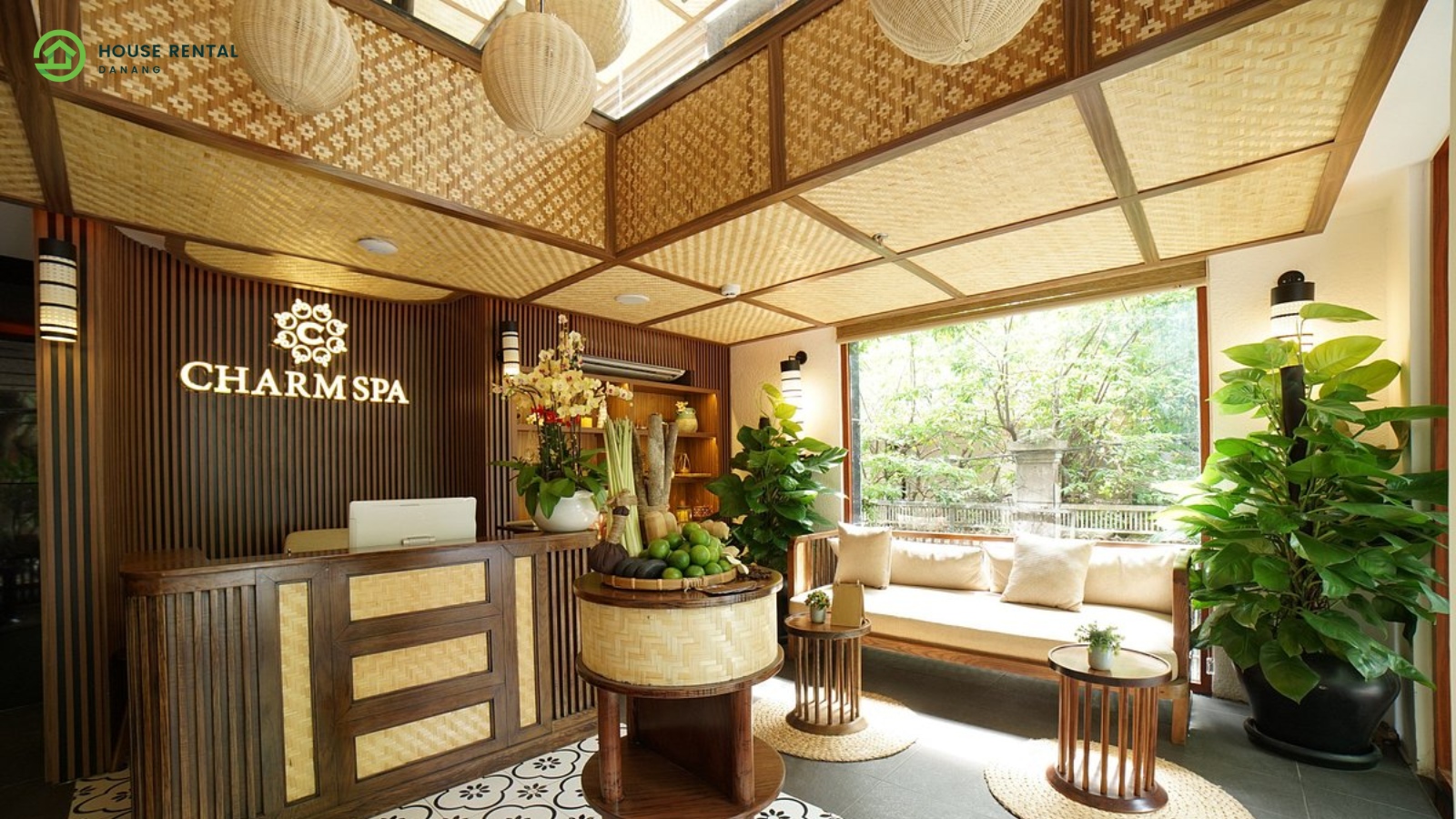 Charm Spa specializes in traditional Vietnamese body massage therapy. Using ancient techniques and natural ingredients, their skilled therapists ensure a truly authentic experience. With a tranquil ambiance and a team of experienced staff, Charm Spa guarantees a relaxing getaway.
L Spa: Tranquil Ambiance and Quality Service
L Spa is known for its serene ambience and top-notch service. Their skilled therapists offer a range of massage techniques, including Swedish, Thai, and hot stone massages. With a focus on holistic wellness, L Spa provides a rejuvenating experience for both body and mind.
Oani Spa: A Unique Experience in Da Nang
Oani Spa offers a unique spa experience in Da Nang. With a variety of treatments inspired by Vietnamese traditions, this spa combines ancient healing techniques with modern wellness practices. From herbal spa therapies to body oil massages, Oani Spa is a must-visit for those seeking a one-of-a-kind experience.
Panda Spa: Pamper Yourself with Exquisite Treatments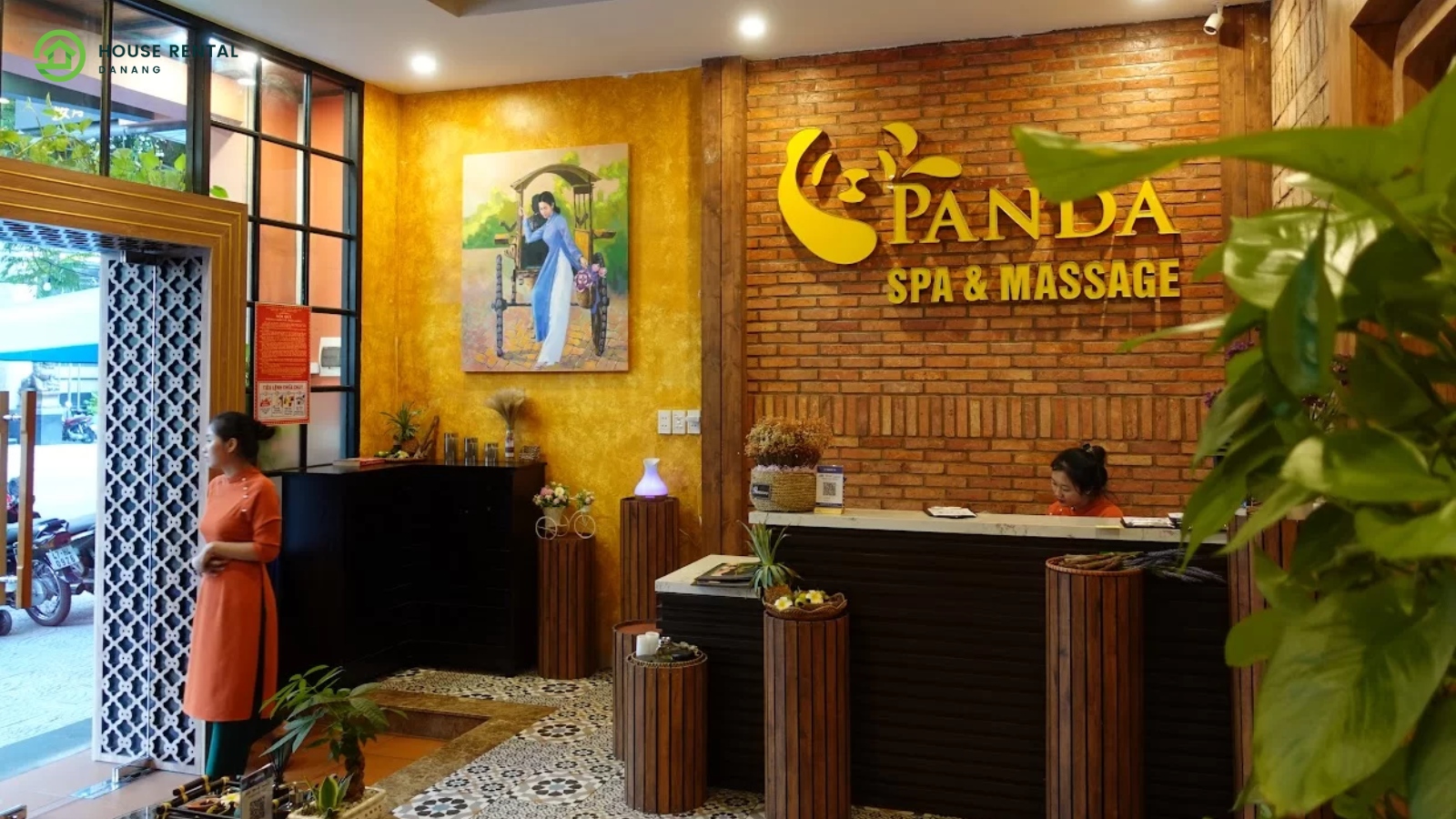 Panda Spa is known for its luxurious and indulgent treatments. From foot massages to full-body relaxation therapies, this spa specializes in providing the ultimate pampering experience. With a professional staff and a tranquil environment, Panda Spa ensures that every visit is a memorable one.
Sangha Spa: Revitalize Your Body and Mind
Sangha Spa offers a range of spa services designed to revitalize your body and mind. From traditional Vietnamese massages to innovative body treatments, this spa focuses on personalized care and holistic wellness. With experienced therapists and a peaceful ambience, Sangha Spa provides a rejuvenating escape from the city.
Golden Lotus Oriental Organic Spa: Embrace Ancient Vietnamese Traditions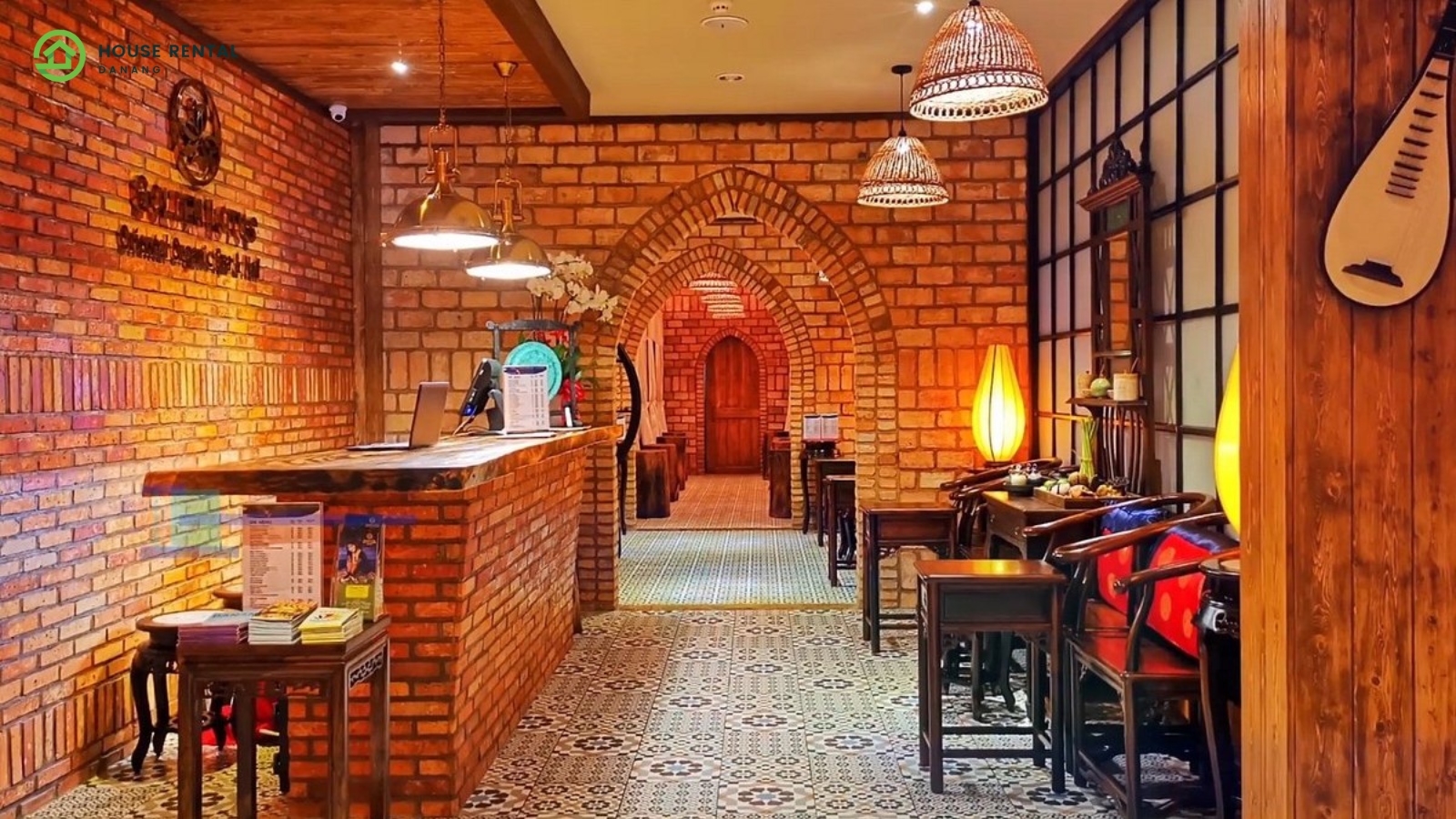 Golden Lotus Oriental Organic Spa embraces the ancient Vietnamese traditions of health and beauty. With a variety of spa treatments and massage techniques, this spa aims to restore balance and harmony to the body. From herbal therapies to traditional massage methods, Golden Oriental Organic Lotus Spa offers a unique and immersive experience.
Nón Lá Spa: Indulge in Natural Healing
Nón Lá Spa is the perfect destination for those looking for natural healing therapies. With its signature mud bath treatments and mineral-rich hot springs, this spa focuses on detoxification and rejuvenation. Nón Lá Spa provides a unique opportunity to excrete toxins from the body and promote overall well-being.
Lael Spa: Luxury and Wellness Combined
Harnn Heritage Spa offers a fusion of luxury and wellness. Inspired by traditional Asian medicine and herbal remedies, this spa provides a range of treatments that promote relaxation and balance. With luxurious amenities and a serene environment, Harnn Heritage Spa ensures a truly indulgent experience.
Min Luxury Spa: A Serene Escape from the City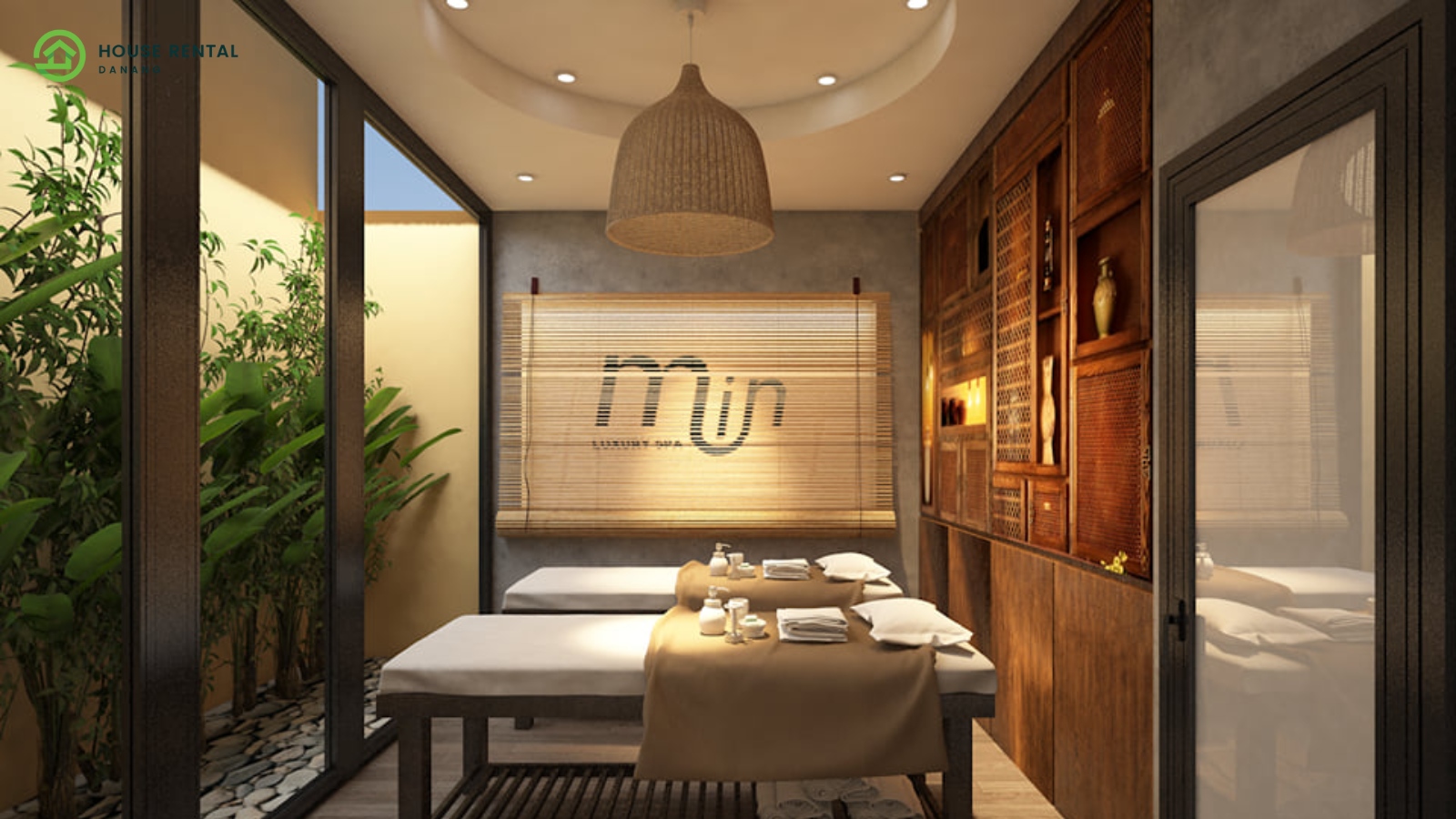 Min Luxury Spa offers a serene escape from the bustling city of Da Nang. With its tranquil surroundings and luxurious facilities, this spa provides a peaceful retreat for relaxation and rejuvenation. From massage therapies to body scrubs, Min Luxury Spa offers a range of treatments to cater to your needs.
Types of Massages and Spa Services in Da Nang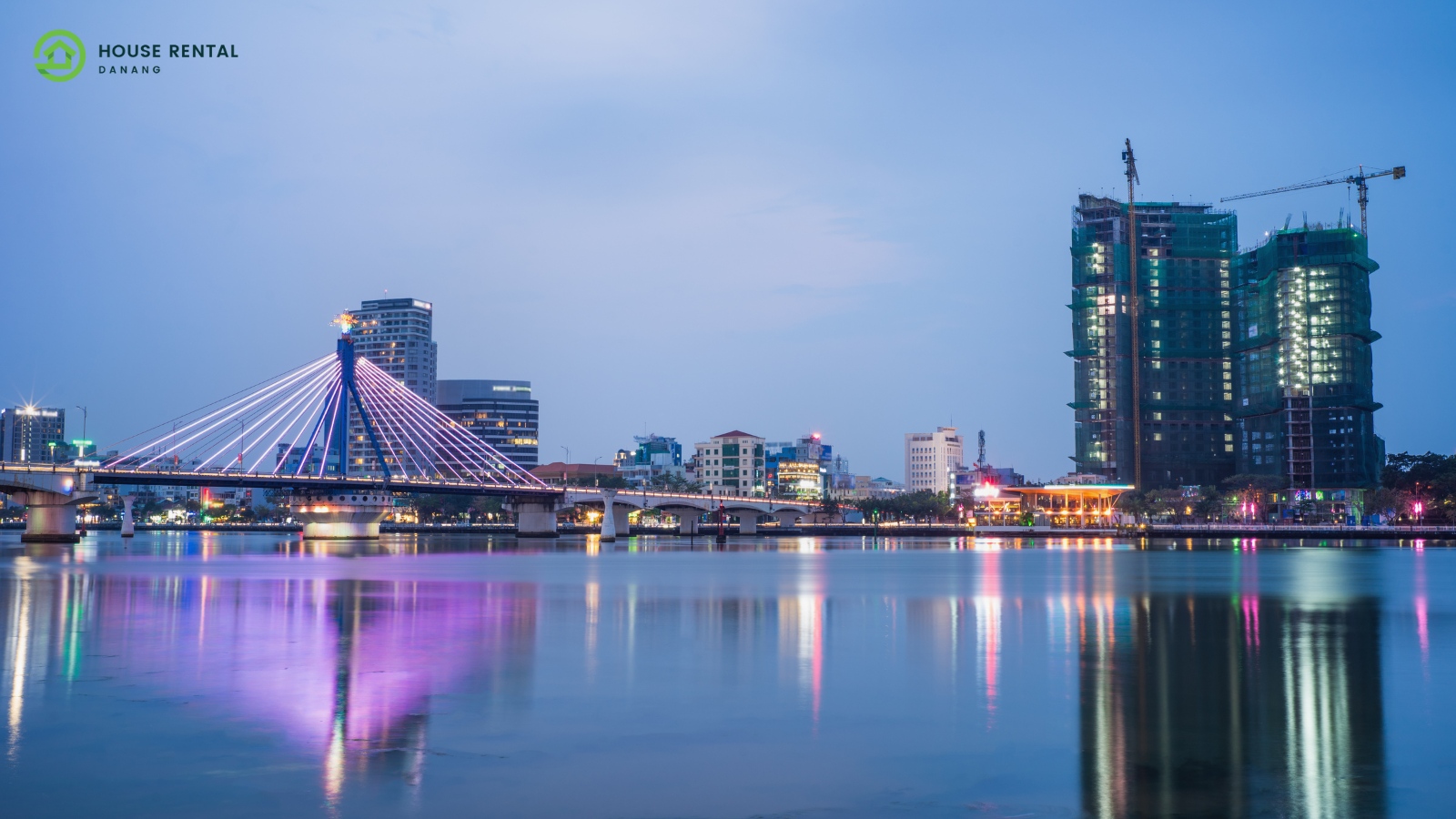 In this section, we will explore the different types of massages and spa services available in Da Nang. From traditional Vietnamese massages to specialized treatments, these services cater to various preferences and wellness needs.
Traditional Vietnamese Massage: A Journey of Healing
Traditional Vietnamese massage is rooted in ancient healing traditions and focuses on balancing the body's energy flow. This massage technique combines acupressure, stretching, and deep tissue manipulation to relieve muscle tension, improve blood circulation, and promote overall well-being.
Hot Stone Massage: Relaxation and Deep Tissue Therapy
Hot stone massage involves the use of heated stones placed on specific points of the body to relax muscles and improve circulation. The combination of heat and massage techniques provides deep relaxation and relieves muscle tension. This treatment is ideal for those seeking both relaxation and therapeutic benefits.
Candle and Bamboo Massage: Unwind with Warmth and Fragrance
Candle and bamboo massage is a unique experience that combines the soothing warmth of candles with the therapeutic benefits of bamboo sticks. The warm candle oil is applied to the body using gentle strokes, while bamboo sticks are used to knead and roll muscles, providing deep relaxation and releasing tension.
Oil Massage: Rejuvenate Your Body and Mind
Oil massage involves the use of essential oils to enhance the massage experience. The therapist applies the oil to the body using long, flowing strokes, promoting relaxation and relieving muscle tension. The aromatic scent of the oils further enhances the overall experience, creating a sense of calm and tranquility.
Facial Massage: Reveal Your Inner Glow
Facial massage is a rejuvenating treatment that focuses on improving the skin's appearance and promoting relaxation. The therapist uses gentle techniques to stimulate blood circulation, relieve facial tension, and promote lymphatic drainage. Facial massage can leave your skin looking refreshed and glowing.
What to Expect from a Vietnamese Massage?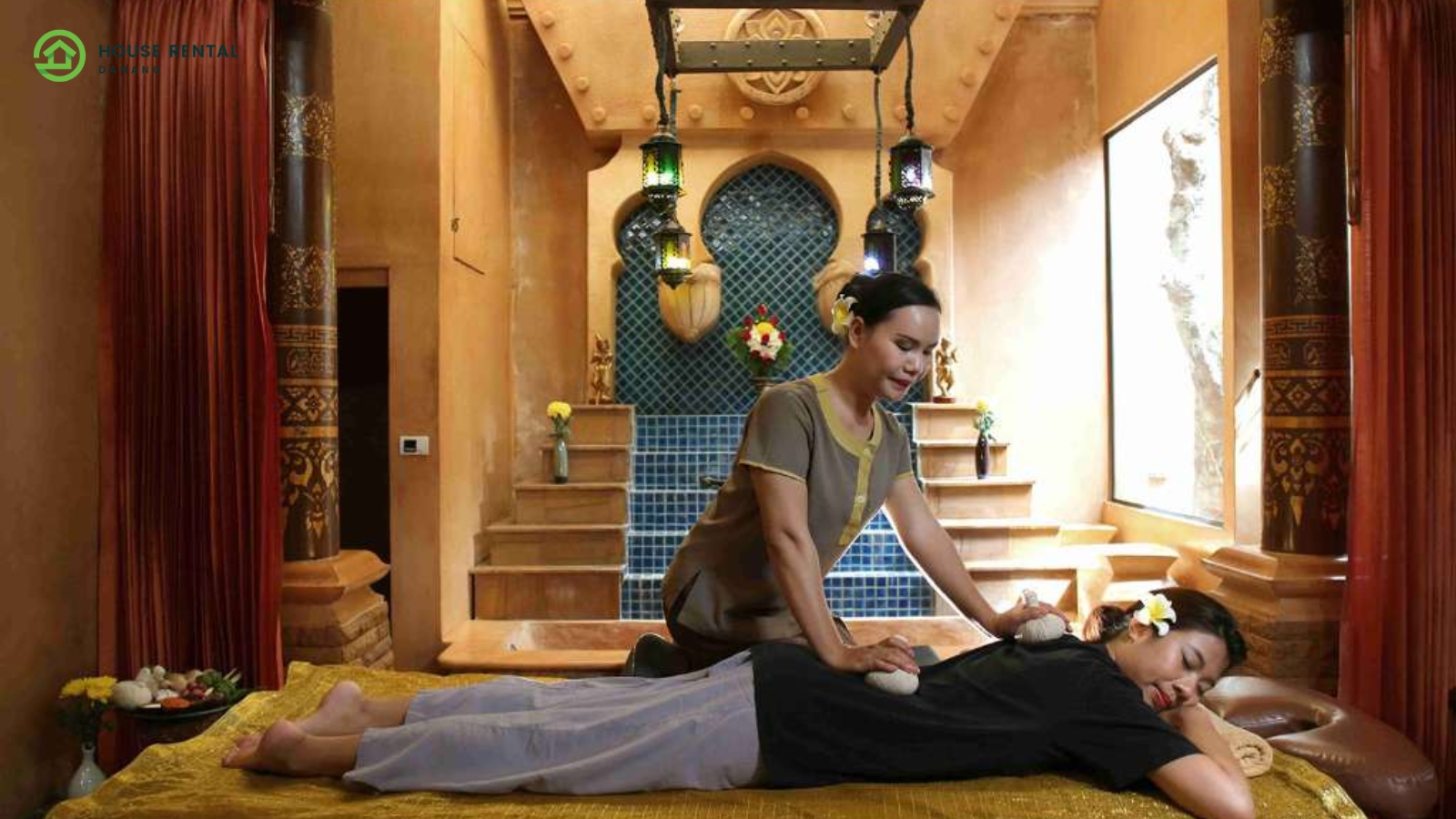 In this section, we will delve into what you can expect from a Vietnamese massage experience, including the techniques used and the benefits it offers.
Techniques and Methods Used in Vietnamese Massages
Vietnamese massages typically involve the use of hands, elbows, and sometimes even feet to apply pressure and knead the muscles. Therapists may use a combination of deep tissue techniques, acupressure, and stretching to release tension and promote relaxation. Each therapist may have their unique style, but the overall goal remains the same – to restore balance and harmony to the body.
Benefits of Vietnamese Massage for Body and Mind
Vietnamese massages offer numerous benefits for both the body and mind. Deep tissue manipulation helps relieve muscle tension, reduce stress levels, and improve blood circulation. This type of massage can also enhance flexibility, alleviate pain, and promote a sense of overall well-being. Additionally, Vietnamese massages are known for their invigorating effects on the body's energy flow, leaving you feeling refreshed and revitalized.
Tips for Choosing the Best Spa in Da Nang
Choosing the right spa in Da Nang can enhance your overall experience and ensure that you receive quality treatments. In this section, we will provide some tips to help you make an informed decision.
Consider the Spa's Reputation and Reviews
Before booking a spa in Da Nang, it's essential to research the spa's reputation and read customer reviews. Look for spas with positive feedback and a good track record of customer satisfaction. Online platforms such as TripAdvisor can provide valuable insights into the quality of services offered.
Look for Experienced and Professional Staff
The expertise and professionalism of the spa's staff play a crucial role in delivering a satisfying spa experience. Look for spas that employ experienced therapists with proper training and certifications. A knowledgeable and skilled therapist can tailor the treatment to your specific needs, ensuring optimal results.
Check the Range of Services and Treatments Offered
Different spas may offer a variety of services and treatments. Consider your preferences and wellness goals when choosing a spa. Whether you're looking for a specific massage technique, facial treatments, or body scrubs, ensure that the spa offers the services you desire.
Consider the Spa's Location and Ambiance
The location and ambience of the spa can greatly influence your overall experience. Look for spas situated in peaceful surroundings, away from the noise and chaos of the city. Pay attention to the spa's ambience – it should be clean, well-maintained, and provide a sense of tranquillity.
Exploring Da Nang: More Than Just Spas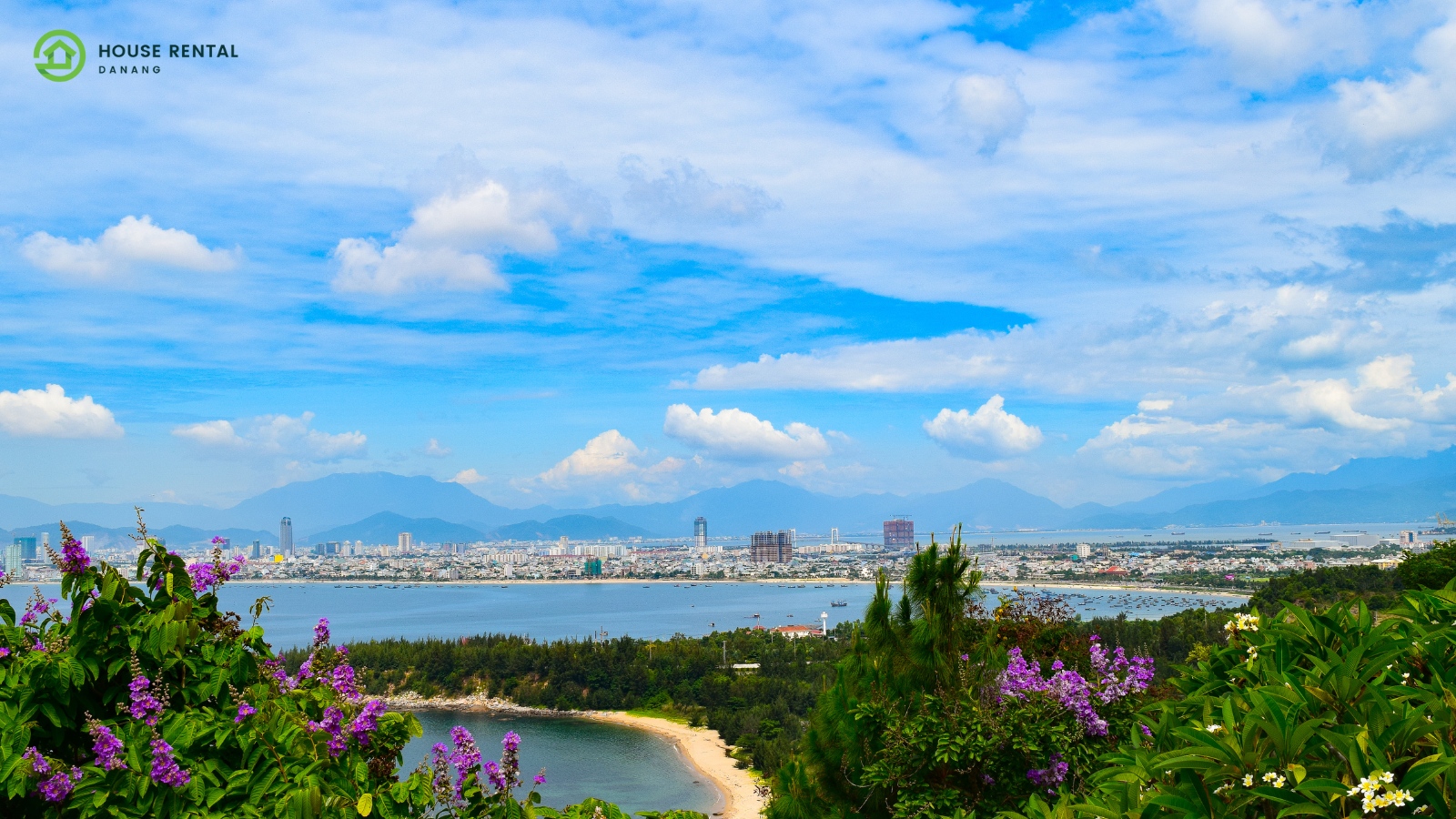 While visiting Da Nang, make sure to explore the city beyond its spa offerings. In this section, we will highlight some of the attractions and activities you can enjoy in Da Nang.
The Beautiful Beaches of Da Nang
Da Nang is renowned for its stunning beaches, including My Khe Beach and Non Nuoc Beach. Take some time to relax by the crystal-clear waters, indulge in water sports, or simply soak up the sun. The beaches offer a perfect combination of relaxation and adventure.
Discovering the Ancient Vietnamese Champa Culture
Da Nang is home to several ancient Cham temples, such as the My Son Sanctuary and the Museum of Cham Sculpture. These archaeological sites offer a glimpse into the rich history and culture of the Cham civilization. Explore the intricate carvings, learn about their spiritual beliefs, and immerse yourself in the ancient world.
Exploring the City's Vibrant Nightlife and Local Cuisine
Da Nang boasts a vibrant nightlife scene, with numerous bars, clubs, and rooftop lounges. Enjoy live music, dance the night away, or simply savour a drink while taking in panoramic city views. Don't forget to try the local cuisine – Da Nang is known for its delicious food like seafood, street food, and unique regional dishes.
Related Posts:
Conclusion
Remember to take some time for self-care and relaxation during your visit to Da Nang. Whether you choose a traditional Vietnamese massage or indulge in luxurious spa treatments, the spas in Da Nang will leave you feeling rejuvenated and revitalized. So go ahead, book your spa experience, and let the healing hands of skilled therapists take you on a journey of relaxation and wellness.